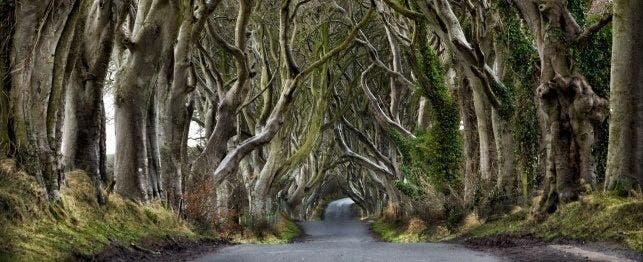 Game of Thrones Dog Names
Is your new puppy or dog ready to play the Game of Thrones?
Climbing the Iron Throne is never easy, particularly when you have four legs. But if you're looking for a creative dog name, Game of Thrones has given you plenty of heroes, bad guys and people we can't quite figure out (is Varys a bad guy?) to choose from.
Perhaps your dog is like a direwolf, howling about how winter is coming. Or maybe he seems like a Lannister, always paying his debts (in dog toys).
Whatever the case, we've compiled a list of dog names based on the characters in HBO's hit show.
Disclaimer: These names are based of the television show, not the A Song of Ice and Fire books from George R.R. Martin, so some of your book characters may not be here or their names may be different (apologies to Asha Greyjoy).
House Baratheon Dog Names
Joffrey
Myrcella
Renly
Robert
Selyse
Shireen
Stannis
Tommen
House Lannister Dog Names
Cersei
Jamie
Kevan
Lancel
Tyrion
Tywin
House Stark Dog Names
Arya
Benjen
Bran
Catelyn
Eddard
Jon
Hodor
Lyanna
Rickon
Robb
Sansa
Winterfell
And don't forget the direwolf names:
Ghost
Grey Wind
Lady
Nymeria
Shaggydog
Summer
House Targaryen Dog Names
Aegon
Aemon
Aerys
Daenerys
Dragonstone
Rhaegar
Rhaella
Viserys
And don't forget Daenerys' dragons:
Drogon
Rheagal
Viserion
Dog Names based on People and Places of the Seven Kingdoms and other Game of Thrones Houses
Balon
Barristan
Bolton
Brienne
Bronn
Davos
Dreadfort
Doran
Eyrie
Flowers
Gendry
Greatjon
Gregor (or, The Mountain)
Harrenhal
Ilyn
Jojen
Jorah
Littlefinger
Loras
Lysa
Mace
Margaery
Oberyn
Petyr
Podrick
Pyke
Qhorin
Qyburn
Ramsay
Rivers
Riverrun
Roose
Samwell
Sand
Sandor (or, The Hound)
Seaworth
Snow
Storm
Storm's End
Sunspear
Theon
Trystane
Walder
Dog Names from Beyond the Wall and across the Sea
Craster
Daario
Ellaria
Giantsbane
Gilly
Gregor
Grey Worm
Illyrio
Khal Drogo
Mance
Missandei
Nymeria
Obara
Rayder
Syrio
Varys
Xaro
Ygritte