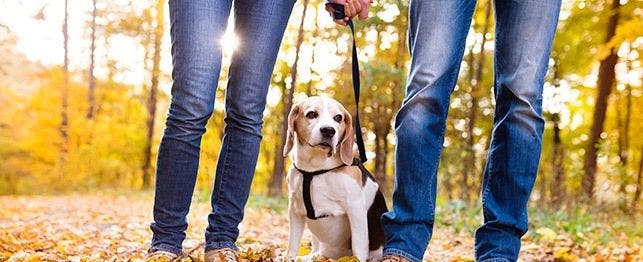 Grant Program Helps Families Care for Pets
The Humane Society of the United States (HSUS) has established a fund to address the hardships that the current economic downturn has visited on its voiceless victims.
With accounts of people leaving their pets behind as they are forced out of their homes due to foreclosure, and shelters reporting increases in the number of families who can't afford to keep or feed their pets, the nation's largest animal protection organization heeded the call from shelters and rescue groups for assistance.
The HSUS will administer grants from this fund to animal shelters, rescue groups and animal control agencies to help establish and expand existing programs that assist families in caring for their pets during these economically tough times. Grants range in size from $500 to $2,000.
"With more and more individuals and families facing an uncertain financial future, shelters and rescue groups have their own struggle to respond to the rise in animals being brought to their doors and people seeking help from them in other ways," said Stephanie Shain, director of outreach for companion animals at The HSUS. "This grant program will help those organizations help more people and pets in their communities."
Upon hearing about the fund, Pilot Travel Centers, a generous supporter of The HSUS, immediately donated $5,000. Dave Ross, zone human resource manager for Pilot, said, "We're proud to be able to help people and animals in need, and we hope other companies and individuals will do the same." Pilot Travel Centers is the largest operator of travel centers in the United States.
Donations to this important grant fund to keep people and their pets together can be made at humanesociety.org/foreclosurepets. Those wishing to mail in a donation can send it to The HSUS at 2100 L Street, NW, Washington, DC 20037. Donors should note "Foreclosure Fund" in the memo portion of their check.
Organizations interested in applying for a grant can do so by filling out an online form at animalsheltering.org/foreclosurepets.
Some individuals who have faced foreclosure or a sudden move abandon pets in the home they are leaving. Too often, animals are found on the brink of starvation or have already died. The HSUS reminds people never to abandon an animal. Abandoning an animal is not only an inhumane act, but also an illegal one. If you are unable to keep a pet, take him or her to a local shelter or animal control agency.
Shain adds, "No one likes the thought of leaving their pet at a shelter, but if you can't take them with you, it is so much more humane than leaving them in an apartment or a house to fend for themselves. Too many animals die alone this way every year even in good economic times. If people are absolutely unable to care for a pet any longer, they should take him or her to their local animal shelter or animal control agency. The shelter can provide food and housing while they try to locate a new home."
About the Humane Society of the United States
The Humane Society of the United States is the nation's largest animal protection organization – backed by 10 million Americans, or one of every 30. For more than a half-century, The HSUS has been fighting for the protection of all animals through advocacy, education and hands-on programs. Celebrating animals and confronting cruelty — On the web at humanesociety.org.