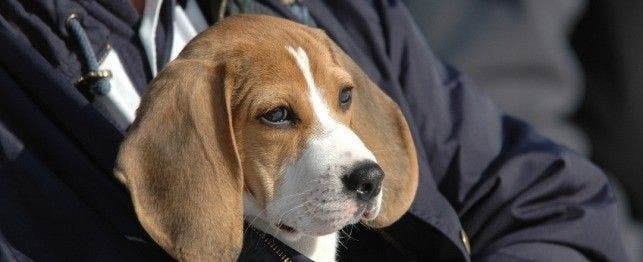 Great Dog Names for Dogs from Ohio
Great Dog Names for Ohio Dogs
Are you from Ohio or found a dog from Ohio and want a special name? Or maybe you just love Ohio and want to show your love by giving your dog a special Ohio Dog name.
Below are some special names for Ohio dogs! We hope this gives you a great idea for naming your Ohio dog. We look at cities, counties, football teams, colleges, football mascots, famous actors and actresses and….even state colors.
By the way – the #1 dog names in Ohio is "Buckeye", "Brutus" and "Scarlett".
Here are some Ohio dog names:
Adams For County Seat in – West Union
Akron Zips (for the football team)
Al Hodge for the Ohio Actor
Al Mancini for the Ohio Actor
Alaina Reed Hall for the Ohio Actress
Alice Ripley for the Ohio Actress
Allen For County Seat in – Lima
Amber Newman for the Ohio Actress
Amy Ferguson for the Ohio Actress
Amy Lindsay for the Ohio Actress
Andrea Thompson for the Ohio Actress
Angie Everhart for the Ohio Actress
Anne Heche for the Ohio Actress
Antoni Corone for the Ohio Actor
Ashland Eagles football‎
Ashland For County Seat in – Ashland
Ashley Palmer for the Ohio Actress
Ashtabula For County Seat in – Jefferson
Athens For County Seat in – Athens
Auglaize For County Seat in – Wapakoneta
Austin Pendleton for the Ohio Actor
Barry O'Moore for the Ohio Actor
Bearcats
Beaver
Belmont For County Seat in – Saint Clairsville
Ben Welden for the Ohio Actor
Beverly D'Angelo for the Ohio Actress
Bigelow Cooper for the Ohio Actor
Bill Hindman for the Ohio Actor
Bill Kennedy (actor)for the Ohio Actor
Blue Streaks
Bob Clendenin for the Ohio Actor
Bobcats
Bowling Green
Braeden Lemasters for the Ohio Actor
Brant Daugherty for the Ohio Actor
Brian Love for the Ohio Actor
Brother Blue for the Ohio Actor
Brown For County Seat in – Georgetown
Buckeye
Burr McIntosh for the Ohio Actor
Butler For County Seat in – Hamilton
Cardinal
Carroll For County Seat in – Carrollton
Carroll Nye for the Ohio Actor
Catherine Bach for the Ohio Actress
Chad Lowe for the Ohio Actor
Champaign For County Seat in – Urbana
Charles K. French for the Ohio Actor
Charley Grapewin for the Ohio Actor
Cheryl Crawford for the Ohio Actress
Chris Douridas for the Ohio Actor
Chris Zylka for the Ohio Actor
Cincinnati
Clancy Brown for the Ohio Actor
Clare Kramer for the Ohio Actress
Clark For County Seat in – Springfield
Clark Gable for the Ohio Actor
Clem Bevans for the Ohio Actor
Clermont For County Seat in – Batavia
Cleveland
Clinton For County Seat in – Wilmington
Clyde Beatty for the Ohio Actor
Columbiana For County Seat in – Lisbon
Coshocton For County Seat in – Coshocton
Crawford For County Seat in – Bucyrus
Crystal Bowersox for the Ohio Actress
Cuyahoga For County Seat in – Cleveland
Dan Monahan for the Ohio Actor
Dana Stubblefield for the Ohio Actor
Daniel Wisler for the Ohio Actor
Danielle Nicolet for the Ohio Actress
Danny Thomas for the Ohio Actor
Darke For County Seat in – Greenville
Dave Chappelle for the Ohio Actor
David Canary for the Ohio Actor
David Graf for the Ohio Actor
David McLean (actor) for the Ohio Actor
De'Angelo Wilson for the Ohio Actor
Dean Martin for the Ohio Actor
Debra Monk for the Ohio Actress
Defiance
Defiance For County Seat in – Defiance
Delaware For County Seat in – Delaware
Denison
Derk Cheetwood for the Ohio Actor
Dick Warlock for the Ohio Actor
Dimitra Arliss for the Ohio Actress
Dorothy Gish for the Ohio Actress
Duane Davis for the Ohio Actor
Dwier Brown for the Ohio Actor
Earle Foxe for the Ohio Actor
Ed Brigadier for the Ohio Actor
Eddie Frierson for the Ohio Actor
Eddie McClintock for the Ohio Actor
Edward Martindel for the Ohio Actor
Elaine Riley for the Ohio Actress
Eleanor Parker for the Ohio Actress
Elena Shaddow for the Ohio Actress
Elizabeth Franz for the Ohio Actress
Elliott Nugent for the Ohio Actor
Emmett Vogan for the Ohio Actor
Embrace
Emy Coligado for the Ohio Actress
Eric Lange for the Ohio Actor
Erie For County Seat in – Sandusky
Erie for lake Erie
Erin Wyatt for the Ohio Actress
Ernest Cline for the Ohio Actor
Fairfield For County Seat in – Lancaster
Fayette For County Seat in – Washington Court House
Findlay
Floriana Lima for the Ohio Actress
Flyer
Football
Frank Dicopoulos for the Ohio Actor
Franklin For County Seat in – Columbus
Fred Kelsey for the Ohio Actor
Fritzi Fern for the Ohio Actress
Fulton For County Seat in – Wauseon
Gallia For County Seat in – Gallipolis
Gary Sandy for the Ohio Actor
Gates McFadden for the Ohio Actress
Geauga For County Seat in – Chardon
George Chakiris for the Ohio Actor
George Wallace (comedian)for the Ohio Actor
Gertrude Astor for the Ohio Actress
Gigi Rice for the Ohio Actress
Gladden James for the Ohio Actor
Gloria Foy for the Ohio Actress
Gloria LeRoy for the Ohio Actress
Golden Glashes
Gordon Jump for the Ohio Actor
Grant Mitchell (actor)for the Ohio Actor
Grey
Greene For County Seat in – Xenia
Guernsey For County Seat in – Cambridge
Hal Reid (actor)for the Ohio Actor
Hal Sparks for the Ohio Actor
Hal Williams for the Ohio Actor
Hamilton For County Seat in – Cincinnati
Hancock For County Seat in – Findlay
Hardin For County Seat in – Kenton
Harrison For County Seat in – Cadiz
Hays
Henry For County Seat in – Napoleon
Herbert Ellis (actor) for the Ohio Actor
Hersha Parady for the Ohio Actress
Highland For County Seat in – Hillsboro
Hocking For County Seat in – Logan
Holly Fulger for the Ohio Actress
Holmes For County Seat in – Millersburg
Huron For County Seat in – Norwalk
Jack Baker (actor) for the Ohio Actor
Jack Plotnick for the Ohio Actor
Jack Riley (actor) for the Ohio Actor
Jackson For County Seat in – Jackson
Jake Abel for the Ohio Actor
James Hyde (actor) for the Ohio Actor
James R. Black for the Ohio Actor
Janice Rule for the Ohio Actress
Jason Dohring for the Ohio Actor
Jazsmin Lewis for the Ohio Actress
Jean Peters for the Ohio Actress
Jefferson For County Seat in – Steubenville
Jenni Barber for the Ohio Actress
Jennifer Hetrick for the Ohio Actress
Jerry Wasserman for the Ohio Actor
Jessalyn Van Trump for the Ohio Actress
Jesse White (actor)for the Ohio Actor
Jimmy Butler (actor)for the Ohio Actor
Joe E. Brown for the Ohio Actor
Joe Estevez for the Ohio Actor
Joe Flynn (US actor)for the Ohio Actor
Joe Walsh for the Ohio Actor
Joey Luthman for the Ohio Actor
John Carroll
John Legend for the Ohio Actor
John Magaro for the Ohio Actor
John Newland for the Ohio Actor
Jon Lormer for the Ohio Actor
Jonathan Freeman (actor)for the Ohio Actor
Jonathan Winters for the Ohio Actor
Joseph
Josh Radnor for the Ohio Actor
Josh Robert Thompson for the Ohio Actor
Joshua LeBar for the Ohio Actor
June Vincent for the Ohio Actress
Justin Chambers for the Ohio Actor
Kaitlyn Black for the Ohio Actress
Kate Voegele for the Ohio Actress
Katherine Squire for the Ohio Actress
Kathryn Hahn for the Ohio Actress
Kathy Shower for the Ohio Actress
Katt Williams for the Ohio Actor
Keefe Brasselle for the Ohio Actor
Keith Prentice for the Ohio Actor
Kelley – for Kelly's Island
Ken Jenkins for the Ohio Actor
Kent
Kenyon
Knox For County Seat in – Mount Vernon
Kohl Sudduth for the Ohio Actor
Kristen Ruhlin for the Ohio Actress
Lake For County Seat in – Painesville
Larry Roberts (actor)for the Ohio Actor
Lawrence For County Seat in – Ironton
Le Tarifor the Ohio Actor
Lee Bowman for the Ohio Actor
Lee Wilkof for the Ohio Actor
Licking For County Seat in – Newark
Lillian Gish for the Ohio Actress
Lion
Lisa Banes for the Ohio Actress
Lisa Howard for the Ohio Actress
Logan For County Seat in – Bellefontaine
Lola Albright for the Ohio Actress
Lorain For County Seat in – Elyria
Lords
Loretta Clemens Tupper for the Ohio Actress
Lucas For County Seat in – Toledo
Lucille Ward for the Ohio Actress
Luke Grimes for the Ohio Actor
Luke Perry for the Ohio Actor
Macy Gray for the Ohio Actress
Madison For County Seat in – London
Mahoning For County Seat in – Youngstown
Maidie Norman for the Ohio Actress
Malone
Marauder
Maretta
Mariah O'Brien for the Ohio Actress
Marian Mercer for the Ohio Actress
Marie Walcamp for the Ohio Actress
Marilyn Manson for the Ohio Actor
Marilyn Miller for the Ohio Actress
Marion
Marion Byron for the Ohio Actress
Marion For County Seat in – Marion
Marion Leonard for the Ohio Actress
Mark Fenton for the Ohio Actor
Mark Laskowski for the Ohio Actor
Mark Metcalf for the Ohio Actor
Mark Povinelli for the Ohio Actor
Marta Martin for the Ohio Actress
Martin Sheen for the Ohio Actor
Matt Craig (comedian)for the Ohio Actor
Matt Lanter for the Ohio Actor
Matthew "Mdot" Finley for the Ohio Actor
Medina For County Seat in – Medina
Meigs For County Seat in – Pomeroy
Mel Stewart for the Ohio Actor
Mercer For County Seat in – Celina
Miami
Miami For County Seat in – Troy
Michael Hitchcock for the Ohio Actor
Michael Nunes for the Ohio Actor
Mikel Conrad for the Ohio Actor
Missy Doty for the Ohio Actress
Monroe For County Seat in – Woodsfield
Montgomery For County Seat in – Dayton
Morgan For County Seat in – McConnelsville
Morgan Jones (actor)for the Ohio Actor
Morrow For County Seat in – Mount Gilead
Mount Union
Muskies
Muskingium
Muskingum For County Seat in – Zanesville
Mystro Clark for the Ohio Actor
Nancy Cartwright for the Ohio Actress
Nancy Everhard for the Ohio Actress
Nancy Wilson (jazz singer)
Ned Bellamy for the Ohio Actor
Neely Edwards for the Ohio Actor
Nick G. Miller for the Ohio Actor
Nikki Fuller for the Ohio Actress
Noble For County Seat in – Caldwell
Nora Dunfee for the Ohio Actress
Oberlin
Oilers
Oliver Cooper for the Ohio Actor
Ottawa For County Seat in – Port Clinton
Pat McCormick (actor)for the Ohio Actor
Patricia Wettig for the Ohio Actress
Paul Eiding for the Ohio Actor
Paul Lynde for the Ohio Actor
Paul McCullough for the Ohio Actor
Paulding For County Seat in – Paulding
Peggy Ann Garner for the Ohio Actress
Perry For County Seat in – New Lexington
Perry King for the Ohio Actor
Philip Michael Thomas for the Ohio Actor
Phyllis Diller for the Ohio Actress
Pickaway For County Seat in – Circleville
Pike For County Seat in – Waverly
Pioneers
Portage For County Seat in – Ravenna
Preble For County Seat in – Eaton
Purple Raiders
Puts – for Put-in-Bay
Putnam For County Seat in – Ottawa
Quinton Flynn for the Ohio Actor
Racers
Rachael Harris for the Ohio Actress
Rachel Sweet for the Ohio Actress
Ralph Byrd for the Ohio Actor
Ralph Graves for the Ohio Actor
Ray Combs for the Ohio Actor
Ray Wise for the Ohio Actor
Redhawk
Rex Lee (actor)for the Ohio Actor
Richard Basehart for the Ohio Actor
Richard Biggs for the Ohio Actor
Richard Cramer for the Ohio Actor
Richland For County Seat in – Mansfield
Rob Lowe for the Ohio Actor
Robert Dudley (actor)for the Ohio Actor
Robert F. Simon for the Ohio Actor
Robert Knepper for the Ohio Actor
Robert Middleton for the Ohio Actor
Rohn Thomas for the Ohio Actor
Ross For County Seat in – Chillicothe
Ryan Drummond for the Ohio Actor
Sam Jaeger for the Ohio Actor
Sam Lucas for the Ohio Actor
Sam Milby for the Ohio Actor
Sandusky For County Seat in – Fremont
Sarah Jessica Parker for the Ohio Actress
Scatman Crothers for the Ohio Actor
Scioto For County Seat in – Portsmouth
Scott Klace for the Ohio Actor
Seneca For County Seat in – Tiffin
Scarlett
Shark
Shelby For County Seat in – Sidney
Shell Kepler for the Ohio Actress
Stanley Bahorek for the Ohio Actor
Stark For County Seat in – Canton
Stephen Caffrey (actor)for the Ohio Actor
Stephen Nichols for the Ohio Actor
Steven Coulter for the Ohio Actor
Summit For County Seat in – Akron
Sunny Doench for the Ohio Actress
Susan Blackwell for the Ohio Actress
Ted Ross for the Ohio Actor
Ted Wass for the Ohio Actor
Teri Garr for the Ohio Actress
Tim Conway for the Ohio Actor
Toccara Jones for the Ohio Actress
Tom Aldredge for the Ohio Actor
Tony Pope for the Ohio Actor
Townsend Coleman for the Ohio Actor
Traci Lords for the Ohio Actress
Trumbull For County Seat in – Warren
Trussel
Tuscarawas For County Seat in – New Philadelphia
Tyrone Power for the Ohio Actor
Union For County Seat in – Marysville
Van Wert For County Seat in – Van Wert
Vera-Ellen for the Ohio Actress
Vesta Williams for the Ohio Actress
Vincent M. Ward for the Ohio Actor
Vinton For County Seat in – McArthur
Virginia Karns for the Ohio Actress
W. Chrystie Miller for the Ohio Actor
Walter Baldwin for the Ohio Actor
Walter Law (actor)for the Ohio Actor
Walter Miller (actor)for the Ohio Actor
Warren For County Seat in – Lebanon
Washington For County Seat in – Marietta
Wayne For County Seat in – Wooster
Will Ryan for the Ohio Actor
William Boyd (actor) for the Ohio Actor
William Boyett for the Ohio Actor
William Clifford (actor) for the Ohio Actor
Williams For County Seat in – Bryan
Willis P. Sweatnam for the Ohio Actor
Winston and Weston Doty for the Ohio Actor
Wood For County Seat in – Bowling Green
Woody
Wyandot For County Seat in – Upper Sandusky
Yellow Jackets
Yeomen
Yuri Lowenthal for the Ohio Actor
Zach Mills for the Ohio Actor
Zach Roerig for the Ohio Actor