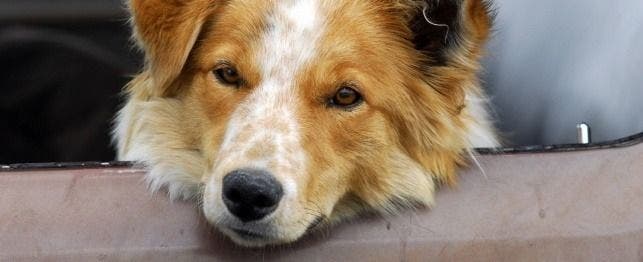 Great Names for Mixed breed Dogs!
Thinking about naming your mixed breed? Mixed breeds are fun loving dogs and becoming very popular. As you know – a Mixed breed is a cross between two breeds or several breeds. It is the most common dog in the world. Read more about the common loveable mixed breed dog (commonly called a "Mutt").
We hope this list of mixed breed names gives you an idea on naming your mixed breed.
• Aadney
• Abbey
• Abbie
• Abby
• Accas
• Ace
• Ace Arnold
• Addie
• Addison
• Adie
• Aislin
• AJ
• Ajax
• Alaska
• Alex
• Ali
• Alice
• Allie
• Allston
• Alma
• Alpha
• Althea
• Alvin
• Amanda
• Amber
• Amelia Jean
• Andi
• Angel
• Angel Montgomery
• Anna
• Anna
• Annie
• Annie Kim
• Apollo
• Arabella
• Arabika
• Archie
• Archimedes
• Ares
• Aries
• Arrow
• Arthur
• Arya
• Aspen
• Astro
• Asuna
• Atty
• Augie
• Augustus
• Austin
• Ava
• Avery
• Axl
• Axle
• Baby
• Baci
• Bacon
• Bailey
• Baker
• Bam-Bam
• Bama
• Bambi
• Bandit
• Banjo
• Banter
• Barkley
• Barnaby
• Barratt
• Barry
• Baxter
• Bea Arthur
• Bean
• Beanie
• Bear
• Beau
• Beckett
• Beemer
• Beethoven
• Behr
• Beignet
• Bela
• Bell
• Bella
• Bella Rae
• Bella Rose Castro
• Belle
• Ben
• Benedict
• Benelli
• Benji
• Bentley
• Bernese
• Bernie
• Berwyn
• Bery
• Besos
• Bessie
• Betty
• BG
• Bia
• Big
• Bigsby
• Bigzbee
• Billie
• Bindi
• Birdie
• Biscuit
• Bitta
• Bixbee
• Bizzy
• Bj
• Blaze
• Bleu
• Blitzen
• Blossom
• Blu
• Blue
• Blue Lady
• Blueberry
• Bo
• Boaz
• Bobo
• Bobo Zack
• Bodhi
• Bodie
• Boiler
• Bokku
• Bomar
• Bonnie
• Bonzai
• Boo Radley
• Boomer
• Boone
• Bouncer
• Bowser
• Brady
• Brandy
• Brea
• Bresko
• Bridgeat
• Bridget
• Brie
• Briggs
• Bristol
• Britney
• Brody
• Brooklyn
• Brownie
• Bruce Lee
• Bruno
• Brutus
• Bubba
• Bubbles
• Bucky
• Bud
• Buddha
• Buddie
• Buddy
• Buffy
• Buford
• Burton
• Buster
• Busy
• Button
• Caine
• Caleb
• Calen Nemish
• Cali
• Cali Bettis
• Calibear
• California
• Calla Lily
• Callie
• Cameron
• Cami
• Camilla
• Camille
• Cane
• Captain
• Carley
• Carlos
• Caroline
• Carrie
• Casey
• Cashew
• Cassidy
• Catch
• Cay
• Cayenne
• Cc
• Cece
• Ceecee
• Cha Cha
• Champ
• Champ Hughes
• Chance
• Chap
• Charlie
• Charlie Carver
• Charlie Pangilinan
• Charlotte
• Charly
• Chase
• Chaz
• Cheico
• Chelsea
• Chester
• Chester
• Chewie
• Cheyenne
• Chi Chi
• Chica
• Chichai
• Chick
• Chico
• Chie-Chie
• Chima
• Chinook
• Chip
• Chloe
• Chloe Ann
• Chloe Pereira
• Choco-Bear
• Cholong
• Chooch
• Chops
• Chopstix
• Christina Dior
• Chubs
• Chuck
• Cici
• Cilo
• Cindy
• Cisco
• Civic
• Cj
• Clara
• Clark
• Cleopatra
• Clifford
• Clive McFly
• Clover
• Clowey
• Coal
• Coaley
• Coco
• Coco Bear
• Coco Chanel
• Cocoa
• Cocoa Bean
• CocoBella
• Cody
• Colbie
• Colby
• Colby
• Colby Cregan
• Cole
• Colina
• Comet
• Coney
• Conner
• Cookie
• Cooper
• Cooper
• Copley
• Copper
• Cosmo
• Cotton
• Crick
• Cricket
• Cuatro
• Cuco
• Cuddles
• Cujo
• Curley
• Curly
• Curri Bee
• Dagney
• Dagny
• Dailey
• Daisey
• Daisy
• Daisy Mae
• Dakota
• Dakota
• Daley
• Dallas
• Dany
• Daphne
• Darby
• Darcy
• Dario
• Darla
• Dasher
• Dawson
• Deacon
• Delilah
• Dennis
• Dewey
• Dexter
• Dezdimona
• Diamond
• Diesel
• Diesel Ray
• Diggory
• Dillan
• Dimitri
• Dina
• Dingo
• Dinka
• Diva
• Diva Marie
• Dixie
• Dixie Belle
• Dobby
• Dobby
• Dodi
• Doggie
• Doherty
• Dolce
• Dolly
• Doodle
• Dorsia
• Dory
• Dottie
• Dozer
• Dr. Finn
• Drake
• Drusilla
• Dryfus
• Dublin
• Duchess
• Dudley
• Duffy
• Duke
• Duncan
• Dusty Carver
• Dutch
• Earl
• Eddie
• Edwin
• Ella
• Ella
• Elle
• Ellie
• Elmer
• Elsa
• Elsie
• Elspeth
• Elvis
• Emma
• Emma
• Emmett
• Emmi
• Emmy
• Enzo
• Ernie
• Eula
• Eva
• Eva Martinez
• Evie
• Fallon
• Fargo
• Fergie
• Fergie Louise
• Fernando
• Fever
• Fidget
• Fin
• Finley
• Finn
• Finn Mccool
• Finnley
• Fiona
• Fletcher
• Fluffy
• Foofa
• Foxie
• Foy
• Fozzy
• Francis
• Frank
• Frankie
• Franklin
• Fraulien Maria
• Freckles
• Freddie
• Freddy
• Freeway
• Freida
• Friday
• Gabbie
• Gabby
• Gabi
• Gaius
• Gannicus
• Gatsby
• Geena Davis
• Gemma
• Genesis
• George
• Georgia
• Georgie
• Gertie
• Gia
• Gibbs
• Gibson
• Gigi
• Gilly
• Gina
• Ginger
• Giuseppe
• Gizmo
• Gladys
• Gloria
• Gnash
• Godiva
• Gogo
• Gomez
• Goojoo
• Goose
• Grace
• Gracee
• Gracie
• Gracie Monroe
• Grady
• Graeme
• Grape
• Grizz
• Gronk
• Grunts
• Gunner
• Gus
• Guy
• Gypsy
• Hachi
• Hagar
• Hailey Walters
• Hal
• Haley
• Halfpint
• Hallie
• Hamlet
• Hampton
• Hank
• Hank
• Hannah
• Hannibal
• Harley
• Harley Quinn
• Harper
• Harry Potter
• Harvey
• Hattie
• Hazelnut
• Heathcliff
• Heidi
• Hemingway
• Henna
• Henri
• Henry
• Hera
• Hercules
• Hermie
• Hershey
• Hershy
• Higbee
• Hippie
• Hiway
• Hobbes Hardman
• Hobbs
• Hodor
• Holly
• Holmes
• Honey
• Honey Bee
• Honeybear
• Hooch
• Huck
• Huckleberry
• Hugo
• Hunter
• Hurley
• Iggy
• Ike
• Indie
• Indy
• Ishka
• Isis
• Ivan
• Iveri
• Ivorie
• Ivy
• Izzy
• Izzy Bella
• Jack
• Jack Nebelsick
• Jackie
• Jacks
• Jackson
• Jacob
• Jada
• Jade
• Jak Lukowski
• Jake
• Jase
• Jasmine
• Jasper
• Jax
• Jaxon
• Jaxson
• Jayjay
• Jedi Raider
• Jeff
• Jenny
• Jerry
• Jersiella
• Jesse
• Jessica
• Jessie
• Jester
• Jeter
• Jilly
• Jingles
• Jj
• Jo Jo
• Job
• Jochi
• Joey
• Jojo
• Jonas
• Josephine
• Josey
• Josie
• Jude
• Julian
• Juliet
• Juneau
• Junebug
• Juno
• Kaci
• Kada
• Kafka
• Kahi
• Kahlua
• Kaila
• Kali
• Kameal
• Kane
• Kapa
• Kara
• Kari
• Karlee
• Kasia
• Kass
• Katie
• Kato
• Kayla
• Kaylee
• Keekee
• Keiko
• Kelly
• Kempie
• Kendrick
• Kenny
• Kensey
• Kevin
• Keysha
• Khloe
• Kiera
• Kim
• Kimbo
• Kingston
• Kip
• Kira
• Kirby
• Kirby
• Kit
• Kita
• Kitty
• Kiva
• Kiya
• Klaus
• Knuckles
• Koa
• Kobe
• Kobi
• Kohala
• Kolby
• Kona
• Kona
• Kooper
• Kosmo
• Kota
• Kreacher
• Kricket
• Krispy
• Kuba
• Kuma
• Kutta
• Kylie
• Lacee
• Lacey
• Laci
• Lacie Mae
• Lady
• Lady Bird
• Laika
• Lana
• Lancelot
• Lani
• Lannie
• Laydie Wadkins
• Layla
• Leeloo
• Leia
• Leila
• Leilani
• Lemon Pie
• Leo
• Levee
• Lewis Ford
• Lexi
• Lexie
• Lexus
• Libby
• Liberty
• Lil Lady
• Lilah
• Lili
• Lillian
• Lillie
• Lilly
• Lilo
• Lily
• Linda
• Lisichka
• Little
• Little Ann
• Little Bear
• Little Trooper
• Liz
• Lizzy
• Loba
• Loki
• Lola
• Lolli-Bot
• Lolo
• London
• Loomis
• Loov
• Lorenzo
• Loretta
• Lottie
• Louie
• Louie Reinish
• Lt. Nubbles
• Luca
• Lucee
• Lucielle
• Lucky
• Lucy
• Lucy Belle
• Ludo
• Luke
• Lula
• Lulu
• Luna
• Mabel
• Mac
• Macallan
• Macey
• Mack
• Macneil
• Macy
• Maddie
• Maddox
• Maddy
• Madeline
• Madison
• Mae
• Maggie
• Maggie Mae
• Maggie May
• Magic
• Magik
• Magoo
• Maguis
• Maisie Jane
• Makeda
• Malachi
• Malcolm
• Mandy
• Manuel
• Maple
• Marathon
• Marcos Khouny Guarin
• Marge
• Mariah
• Marko
• Marley
• Marlow
• Marshall
• Mathilda
• Matilda
• Max
• Maxie
• Maximillian
• Maxwell
• Maxx
• May
• Maya
• Maynard
• Mcfly
• Meeka
• Melania
• Melvin Stabrawa
• Merfy
• Mia
• Mia Boccia
• Miakoda
• Midgie
• Midnight
• Mika
• Mikey
• Miles
• Miley
• Milka
• Milli
• Millie
• Milo
• Milou
• Mimmie
• Mini
• Minnie
• Minnie Caffas
• Miracle
• Mishka
• Miso
• Missy
• Misty
• Mitch
• Mitch Hedberg
• Mitzy
• Miyu
• Mocha
• Mochi Crunch
• Moe
• Moe Moe Knightnor
• Mogui
• Mohammed
• Moia
• Mojo
• Mojo Jojo
• Mollee
• Mollie
• Molly
• Molly Shown
• Momo
• Mona
• Monica
• Monster
• Monty
• Moo
• Moorea
• Moose
• Morgan
• Moriah
• Mosely
• Mossey
• Mossy
• Motzi
• Moxie
• Mozzie
• Mr. Bentley
• Mulan
• Muppet
• Murdock
• Murphy
• Murray
• Musya
• Myles
• Mylo
• Nala
• Nani
• Nanna
• Natasha
• Naya
• Nellie
• Nelly
• Nemo
• Neo
• Nera
• Neville
• Nia
• Nickles
• Nika
• Nikki
• Nikki Sixx
• Niko
• Nimmy
• Nimnim
• Nina
• Ninja
• Nino
• Nola
• Nolan
• Noor
• Nora
• Nori
• Nova
• Nyko
• Oakley
• Oatmeal Stout
• Obadiah
• Odie
• Odin
• Olive
• Olive
• Oliver
• Olivia
• Ollie
• Olly
• Oly
• Ona
• Onyx
• Ophelia
• Oreo
• Orlando
• Osa
• Oscar
• Oscar Zuniga
• Ottis
• Ozzie
• Ozzy
• P Oreo
• Pablo
• Paco
• Padme Nakomis
• Painter
• Pana
• Panchito
• Panda
• Paquita
• Paris
• Parker
• Parker Mora
• Patty
• Paya
• Peach
• Peanut
• Pearl
• Pebbles
• Peda
• Peewee
• Peggy
• Pelos
• Penelope
• Penny
• Pepe
• Pepper
• Peppy
• Pete
• Petey
• Petey Jimenez
• Petrie
• Phantom
• Phoenix
• Pibe
• Pierce
• Piglet
• Pilot
• Pinky
• Pip
• Piper
• Pippi
• Pistal
• Pit Stop
• Pixie
• Pj
• Plum
• Polly
• Polo
• Pooch
• Poochie
• Popeye
• Poppy
• Porchea
• Pork Chop
• Potchi
• Precious
• Precious Jefferson
• Pretender
• Prince Bacardi
• Princess
• Priya
• Puck
• Pudge
• Pumpernickel
• Pumpkin
• Puppy
• Queso Fundido
• Quinn
• Radar
• Rafi
• Ragsie
• Raider
• Raisin
• Ralphie
• Ram
• Ramona
• Ranger
• Rascal
• Rayka
• Rayna
• Rayne
• Red
• Redd
• Reep
• Reeses
• Reggie
• Reggio
• Reina
• Remi
• Remy
• Remy Lebeau Lin
• Reuben
• Rica
• Rico
• Rigby Danielsen
• Riley
• Rio
• Rip
• Ripley
• Rita
• River
• Roady
• Rocco
• Rocko
• Rocky
• Rocky Scamp
• Roco
• Rod Stewart
• Rodgers Griffin
• Roger
• Rolo
• Roman
• Romeo
• Romeo Jackson
• Rosco
• Roscoe
• Rose
• Rosie
• Roxie
• Roxy
• Royce
• Ruby
• Ruca
• Rudder
• Rudi Brown
• Rudie
• Rudy
• Rue
• Rufus
• Rufus Von Sydow
• Rugby Watkins
• Ruger
• Rupert
• Russell
• Rusti
• Rusty
• Ryder
• S'more
• Sable
• Sabre
• Saddie
• Sadie
• Sadie Cook
• Sage
• Sailor
• Sakari
• Sal
• Sallie
• Sally
• Sam
• Samantha
• Sambuca
• Sami
• Sammi
• Sammie
• Sammy
• Sampson
• Samson Allen
• Samson Ortiz
• Sancha
• Sandy
• Sandy Lou
• Sasha
• Sassafras
• Sassy
• Satchel
• Scamp
• Scampi
• Scarlet
• Scarlet Frantz
• Scooby
• Scooter
• Scout
• Scrappy
• Scruffy
• Scruffy Mann
• Seamus
• Sebastian
• Sebastian Fox
• Seconds
• Sedona
• Shad
• Shade
• Shadow
• Shaggy
• Shaq
• Shelby
• Sheldon
• Shelly
• Shiloh
• Shimmer
• Shon
• Shu Mai
• Shyann
• Shyla
• Shylock
• Sidney
• Sienna
• Silvie
• Simon
• Sissy
• Skipper
• Skittles
• Sky
• Skye
• Skylar
• Skyler
• Sleep Jr.
• Smokey
• Smudge
• Snooki
• Snoopy
• Snot
• Snow
• Snowball
• Snowbie
• Snowy
• Sofi
• Solstice
• Sophia
• Sophia Loren
• Sophia Marie
• Sophie
• Sparky
• Spaten
• Spence
• Spenser
• Spike
• Spikey
• Spots
• Sprangles
• Sprocket
• Squiggy
• Stela
• Stella
• Stitch
• Stormy
• Striker
• Stu
• Sugar
• Sugar Muffin
• Suki
• Summer
• Sumner
• Sundae
• Suzie
• Sweet Lou
• Sweet Pea
• Sweetie
• Sydney
• Sylvester
• T.J Medina
• Taiyo
• Taj
• Tallulah
• Tammy Lou
• Tank
• Tanner
• Tara
• Tasha
• Taylor
• Taylor Piilani
• Tazzie
• Teddy
• Teena
• Teenie
• Tejo
• Telly
• Tempest
• Terra
• Tesla
• Tess
• Tessa
• Theo
• Thor
• Thunder
• Ti
• Tiana
• Tigger
• Tillman Morris
• Tilly
• Timon
• Tina
• Tinkerbell
• Tipper
• Titan
• Titi Vera
• Tj Weston Rosario
• Toby
• Toga
• Trevor
• Tribble
• Trigger
• Trista
• Trixie
• Trixie
• Truman
• Tucker
• Tocokki (Too Cocky)
• Tug
• Tupper
• Turner
• Tuukka
• Tux
• Twinkie
• Ty
• Ty-Ohni
• Tyler
• Uma
• Uzi
• Vale
• Valentino
• Venus
• Vera
• Vic
• Vija
• Ville
• Vinny
• Violet
• Vox
• Wabi Sabi
• Wadi
• Walden
• Waldo
• Wally
• Walter
• Watson
• Webster
• Weezy
• Wesley
• What
• Wheezy
• Whiskey
• Whistler
• Wick
• Willa
• Willie
• Willow
• Willow Hedges
• Willy
• Wilson
• Wink
• Winni
• Winnie
• Winston
• Wishbone
• Wiz
• Wolfie
• Woody
• Wookie
• Wrigley
• Xena
• Yoda
• Yogi
• Youri
• Yuna
• Zachary
• Zayne
• Zeb
• Zeke
• Zelda
• Zena
• Zeus
• Ziggy
• Zoe
• Zoe Belle
• Zoe Nikita
• Zoey
• Zohee
• Zorro
• Zuma