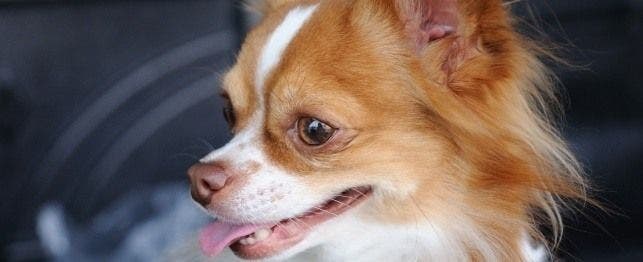 How Do you Know You Need Pet Insurance? Take This Risk Assessment Test
"What is the best policy?" is what new clients usually ask me when they call to set up coverage. I'm sure my colleagues in other insurance arenas often hear this too. Folks want to know which, out of all of the available options, is the "best" option for their pets. Are you ready for the industry's secret answer?
There is no "best."
Nope. Insurance isn't one-size-fits-all, and there's no scientific way to determine the best policy. In reality, the ideal coverage boils down to your personal preferences in managing your financial risk, and what you are able to reasonably afford if trouble pops up. In layman's terms, the best policy is the one that sets your mind at ease.
How likely is your pet to have trouble?
Your couch potato dog might be at higher risk for diabetes, while your male cat might be at risk for urethral blockages. Typically, your pet's risk level for illness or accidents falls somewhere on a spectrum. Any pet insurance agent worth their salt should have a frank discussion with you about the sorts of issues that pose the highest risk. They're like a good friend telling you the truth, even when it's not fun to hear it. Pet insurance can help you prepare for "worst case scenarios" based on your pet's breed, age, gender, and lifestyle. It's best to check with your vet and friends to get an idea of what unexpected vet costs usually run for similar procedures.
When it's all said and done, you should have a pretty good idea of where your pet falls on the risk spectrum.
Take the Pet Insurance Risk Assessment Quiz
Until you can talk to an agent, here are a few questions to think honestly about:
1. Is your pet a purebred or a mixed breed animal?
If you said mixed, you should know that "mutts" typically have a more diverse genetic pool which lowers the risk of hereditary issues like hip dysplasia or certain cancers.
If you said purebred, keep in mind that a very well bred animal that comes from clean blood lines is typically healthy. But if your breeder's track record is less than stellar, you can find yourself with a pet susceptible to allergies, joint issues and other genetic problems. If your dog originated from a pet store or backyard breeder, it's a safe bet you'll see some vet bills for genetic illnesses at some point in their life.
2. How large is your pet?
Is your pet a Rat Terrier or a Retriever? (And if you said Rat Terrier, is she nearly the size of a Retriever?) Larger breeds are sometimes more likely to have health problems but an overweight small breed has its share too. Larger breeds also require more of things when they do have a health problem – a higher dose of sedative or medication – which means more money. Think not only about how large your pet is relative to all dogs, but also to its breed.
3. How healthy is their lifestyle?
It's not just about how often your pet gets walked and what foods they eat. It's about how likely your dog is to run away in a thunderstorm or chase a car. What are the chances your cat is going to get stuck in someone's engine block? Does your dog participate in canine agility? Does this make him more physically fit or more likely to injure his ACL? Only you can answer these sorts of questions.
If any of these questions has you seeing red flags, it might make more sense to have a lower deductible or higher reimbursement policy. While you might pay a little more out-of-pocket in monthly premiums, it can save you tons in the long run.
4. How much trouble can you afford?
The answer to this question can change on a day-to-day basis for many of us. When my dog needed double knee surgery I was in the middle of paying for a wedding and my refrigerator had just died. It could have been a choice between a honeymoon, cold milk, or a healthy dog, had it not been for insurance. Because we were less established financially back then, we had a pretty high-coverage policy with a low deductible ($200) and high reimbursement (90%).
If you're living paycheck to paycheck, I know it can really seem crazy to pay more for pet insurance. But, truth is, you're the person who needs that extra cushion if things start to fall apart.
Since those crazy times, we've saved up a little for a rainy day and can swing a bit more financially. Opting to have a higher deductible ($500) on our pet insurance, as well as home and auto policies, allows us to save on our monthly premiums. So far, with our current "low-risk" dog (mutt, mid-sized, medium activity level, well trained), we haven't had any catastrophes that have caused us to dip into our reserves, but the money is there now just in case.
5. How important is your pet's care?
Many people think pet insurance is for the wealthy but this couldn't be further from the truth. In reality, it's for people who will go to great lengths to give their pet meaningful care and a comfortable life, even if they can't really afford to. If you're that person that would take out a second mortgage or cancel your vacation of a lifetime to pay for your pet's care, pet insurance is a no-brainer. Even getting a basic policy can be a real lifesaver. Rather than waver about the "best" policy until you put it on the back burner, commit to something sooner rather than later. Your pet (and bank account) will thank you!
What's Your Score
How did you answer the above questions? Do you want the best for your dog but have a budget or limited financial resources? To be honest – if spending $10,000 is no problem for you, pet insurance may not be right for you. If you want the best for your pet and a big expense would be difficult – then pet insurance is perfect for you. It allows you to do the best for your pet if something does happen.
When it's all said and done, you should have a pretty good idea of where your pet falls on the risk spectrum and if pet insurance is a good fit for you.
Is Pet Insurance Right For You?
Can you afford a $1,000 vet bill? Medical care for pets, including emergency care, diagnostic tests and treatment options, is becoming increasingly more sophisticated and more expensive.
Did You Know? 4 out of 5 pets will have a medical emergency in their lifetime, and every six seconds a pet owner will face a veterinary bill of $1,000 or more.
Visit PetPartners and get a quote today to see if pet insurance is right for you.