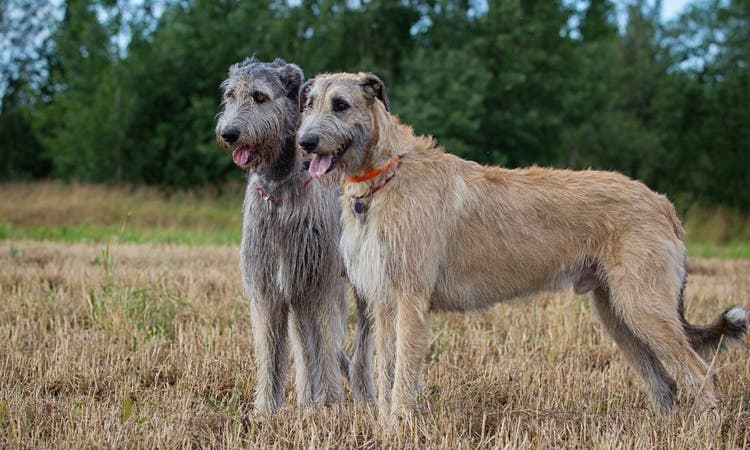 Irish Wolfhound Dog Names: Cool Names for Irish Wolfhound Breed Dogs
Bringing home a new Irish Wolfhound? Naming a dog can be a challenge, but the PetPlace staff and our readers are here to help. Check out this list of suggestions:
      Bennigan
      Finnegan
      Murphy
      Patrick
      Seamare
      Shamrock
      Shiel

Have a great suggestion for naming an Irish Wolfhound? Email us to share it!
Irish Wolfhound Breed Guide
Learn more about selecting and caring for Irish Wolfhounds in our comprehensive guide to the breed.