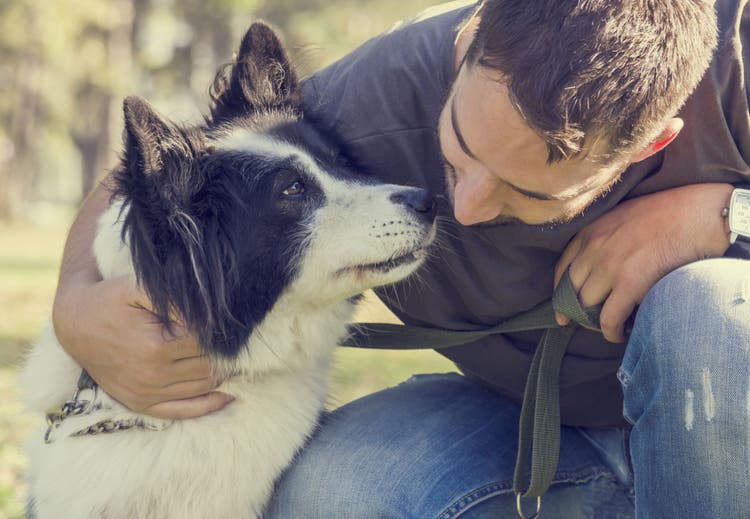 Loving Dogs: Name Ideas for Dogs with Loving Personalities
Are you looking for that perfect dog name that just fits your pooch? Naming a dog can be difficult. One way many pet owners do it is to look for a name that goes with your dog's personality or physical characteristic? For example, is your dog loving?
Here are some names ideas for dogs that are known to be "Loving". I hope this helps you find the perfect name for your dog!
Do you have any suggestions for additional traits or dog names? Email us your dog name ideas and we will try to add them to our dog name list!
Names for "Loving Dogs"
Angel
Aika – Japanese for "Little Love"
Aphrodite – for the Goddess of Love and Beauty
Awesome
Bill (Bill Clinton)
Buddie
Buddy
Cara – means friend in Irish.
Cupcake
Devo – for devotion
Dollie
Dolly
Hope – given a second chance at life
Juliet
Kizzy. It's Mandinkan (a nobel tribe in Africa) and translates to….. You stay put. Named for a dog that hasn't wandered more than 25ft. from my side.
Lover Boy
Lovey
Miss Kyipo" pronounced KEY POE, it is Tibetan and means "Peace and Happiness"
Romeo
Satchmo, after Louis Armstrong
SOLACE which means comfort in times of distress. Named for a wonderful dog that is patient, loyal, playful, naughty and a bundle of joy.
Shotzey – German for Loved one
Snookums
Snuggles
Sweetpea
Doesn't matter how or what you would like to name your dog, we have the perfect name for you. Are you looking for a dog name to go with personality traits for sweet dogs, small dogs, smart dogs, not so smart dogs, fast dogs, ornery dogs, or talkative dogs?
Or are you looking for a name your dog based on his hair coat color or type such as he is white, yellow, red or brown, silver or grey, black, spotted, wrinkled or a fluffy dog? Check out the links associated with any of those words and get our list! We have the perfect name for your dog!
Or have you found a stray dog or rescued a stray and want a name that fits?
Here is even a list of over 1200 common dog names. Or maybe you just want to look for an unusual dog name. How about cool dog names? We have tons of those!
Do you want to know what the most common dog names mean? Learn about the "meaning" behind common Male dog names and Female dog names.
Do you have a name suggestion? Email Us!