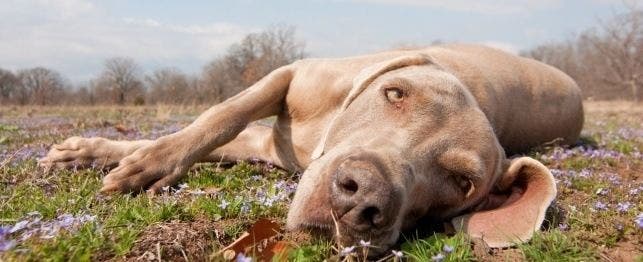 Name Ideas for Your Laidback or Lazy Dog
Looking for a name for laidback or lazy pooch? Some dogs just have that laid back laissez-faire attitude. The laidback dog lets you pet them, pick them up, dress them up, ignores the dog, and simply, has no cares in the world – livin' one happy dog life.
Sometimes it is easy to have that attitude, but a dog still cares about their name. To find a perfect name for your laidback dog, we've put a list of ideas together for you.
List of Names for Your Laidback Dog
Compiled, is an alphabetical list of names based on words that are the connotation of relaxation, laidback atmospheres, and synonyms of, relaxed, carefree and more.
Airy
Allay
Aloof
Apnea
Beans
Betty
Bobby
Boy
Breezy
Bubba
Bubby
Buford
Bum
Butter
Butterbean
Caesura
Chill
Chillin'
Chilly
Dally
Dawdle
Decaf
Dozer
Dreamy
Easy
Flex – For having a flexible personality
George
Hammock
Holiday
Jaunty
Jacks – reminded us of the laid back days of playing Jacks on the porch
Lacuna – means to pause
Lax
Laze
LB (for Lazy Bones)
Liberty
Loll – to lay sprawled out
Loose – Loosey Goosey, Hang Loose
Lounge
Lull
Mac
Marshmallow
Mellow
Mild
Mosey
Napper
Oops
Piddle
Recess
Serene
Shabby
Siesta
Simmer
Slack
Sloth
Slug
Snoozer
Softie
Solace
Stretch
Stroll
Taper
Toddle
Vacay- Short for vacation
Wane
Weekend