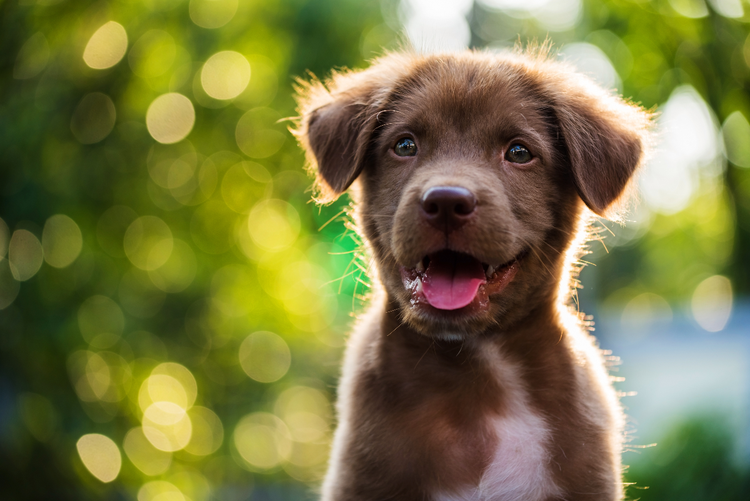 Naming Your Brown Dog: Name Ideas for Dogs with Brown Haircoats
Are you looking for that perfect dog name that just fits your pooch? Does your dog have brown hair?
Naming a dog can be difficult. One way many pet owners do it is to look for a name that goes with your dog's physical characteristic such as his coat color.
Here are some dog names that can be associated with brown hair-coated dogs! I hope this helps you find the perfect name for your dog!
Do you have any suggestions for dog names? Email us your dog name ideas and we will try to add them to our dog name list!
Names for Brown Dogs
Beans
Brownie
Brunette
Bruno
Burgundy
Butterscotch
Cadbury
Carmel
Canoli
Carob
Chip
Chocolate
Cinnamon
Coco
Cocoa
Coffee
Corky
Cronan
Donut
Dunkin
Dusty Copper
Fudge
Ginger
Gingersnap
Ginky
Godiva
Gravy
Guinness
Heath
Hershey
Java
Jenny –
Kasha.
Ko-Ko
Maple
Meatloaf
Mocha
Mousse
Motts
Mudd
Mylo
Nestle
Nutello
Nutmeg
Nuts
Oatmeal
Pepsi
Rocky Road
Rolo
Roux
Russet
Rusty
Sandy
Skippy
Syrup
Tawny
Teak
Timber, as in timber wood
Tetley
Toast
Truffle
Truffles
Twink
Twinkie
Whiskey
Do you have a brown dog name suggestion? Tell us about the dog name and how you came up with it in the comments below.