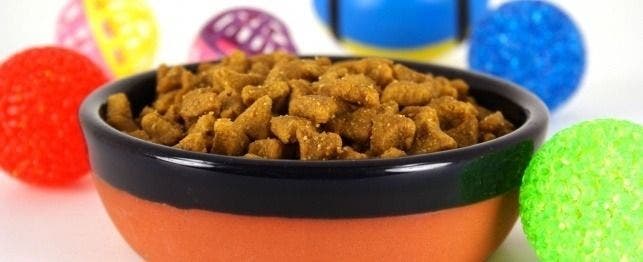 Shopping List for Your Puppy
There are hundreds of items to choose from and trying to choose the right products can be overwhelming. Here are some tips to help you select some basic puppy products including the best bowls, collar, leash, crate, gate, identification tag, bed, and chew toys.
New Puppy Shopping List and Tips:
Bowls
Ideal choice – Heavy stainless steel bowls with a rubber bottom and tapered sides are great choices. This bowl has some weight and a rubber bottom to avoid your pet being able to push it all over the floor or ground. The tapered sides encourage tip resistance. Stainless steel is both durable, easy to wash, dishwasher safe, and can not be chewed or broken.
Collar
Ideal choice – Nylon and leather collars with buckled or snap-together closure options are great choices. Test the snap-together sample to ensure that the hold is strong. Depending on the size of your dog, you may need one that adjusts easily as he grows or choose one for him as a puppy and another for him at his adult size. Some collars can be woven with your pets name and your contact number in the case his is lost or gets away. Consider reflective materials if you plan to walk your dog at night.
Leash
Ideal Choice – A sturdy, six-foot leather, nylon or chain leash with a good quality metal clip that securely fastened to a metal ring on the collar is a practical and versatile choice for everyday use.
Crate
Ideal Choice – A sturdy wire frame crate is easy to clean, durable and offers good ventilation and visibility.
Gate
Ideal Choice – Good quality plastic and wood gates can be can both be safe and durable
Identification Tag
Ideal Choice – Permanently engraved plastic or metal tag with your pet's name and phone number. They are durable and easy to clean. These are available by mail or do-it-yourself kiosks.
Bed
Ideal Choice – A slightly elevated bed style with soft polyfill conserves heat and the slightly elevated style protects your pet from floor drafts. This bed combines softness and comfort with durability. You will find it easier to buy a bed that comes with a removable cover, which you can throw in the washing machine.
Chew Toys
Ideal Choice – Super durable rubber toys such as Nylabone® and Kong® brands are safe, durable and come in a variety of sizes and shapes. They can be loaded with treats which can keep a curious puppy busy for hours.