Preventing the worst of the mud from making it into the house in the first place is the best idea, but, inevitably, your dog will still get some on him and it will make it indoors. Keep old towels on hand to wipe paws and bellies. Even if the dogs are still damp afterwards, by toweling them off you can keep the dirt to a minimum. Some dog owners have a pail of clean water handy so that each paw can be dipped into it, cleaned, and then dried.
If you allow your dogs access to the furniture, be sure to keep attractive but easily washed blankets on chairs, couches, and beds during muddy seasons. Some dog owners use slip covers for their furniture and this is a great idea too, as long as they go on and come off easily. The slip covers also need to be washable. If you don't allow your dogs on the furniture, have some dog beds strategically placed so that, when your dog is cold and damp, they're available. A thick towel over the top of the dog bed can catch most of the dirt.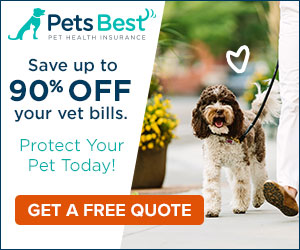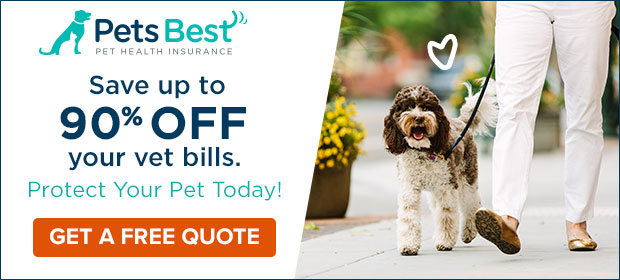 Dealing with Tear Stains
Tear staining refers to the browning of hairs near the inner corner of the eye. We see tear staining most often in white and light-colored dogs. Most of the time tear staining is normal and not of concern (other than perhaps making the dog appear "less cute" to his owner). Tear staining occurs when a chemical called porphyrin, a breakdown product of blood in the tears, interacts with the light and is oxidized. This causes a brownish stain of the hair at the inner aspect of the eye.
Over-the-counter medications aimed at treating tear staining are a dime a dozen. These products contain the antibiotic tylosin. The problem with this is two-fold. The first issue is that the exact amount of antibiotic in the product is not specified on the label, which means your dog is ingesting an unknown amount of the drug every day. The second problem with these OTC tear-staining medications is the central issue itself: is it even appropriate to use an antibiotic daily for a cosmetic problem? Overuse of antibiotics is responsible for antibiotic-resistance of bacteria in the environment and, in general, bacteria that becomes resistant to tylosin also becomes resistant to other bigger antibiotics.
With the overwhelming majority of tear-staining cases being simply a cosmetic issue, perhaps non-antibiotic treatment could be used instead, though it is admittedly less effective. The simplest treatment is gentle daily washing of this area of your pet's fur. All you need is warm water and a paper towel, cotton ball, or washcloth.
Shiny Coat Essentials
No matter what breed of dog you have, coat type, or color, the first essential for good skin and coat appearance is proper nutrition. The proper balance of protein, carbohydrates, vitamins, and minerals is crucial. Even if they seem to be more economical, generic brand or store label pet foods are often not made from the quality ingredients your pet needs to stay healthy. Talk to your veterinarian about pet food recommendations; everyone has their favorites and there are many quality brands. If you are formulating your own home-made diet, be sure you have the proper balance of nutrients. Conversely, if your dog is on a balanced diet, overloading with vitamin and mineral supplements may be harmful.
Keeping your pet's coat at its best means keeping a regular check on internal parasites. Worms can sap essential nutrients from your dog, which would cause the hair coat to lose its luster and quality, not to mention causing other serious health problems. Your veterinarian will recommend a fecal exam during wellness exams to check for parasites. Watch for fleas and ticks too. These creatures can make your pet feel miserable and cause severe scratching, which could damage the coat.
As previously discussed, the right shampoos, combs, and brushes are vital to good grooming. You may also want to consider a finishing spray. Finishing sprays that make the coat slick and shiny are designed for application when your pet is still wet. Most of these sprays contain silicone and function to seal the hair shaft, make it lay down flat, and make combing and brushing easier between baths. Use it sparingly; a little goes a long way.