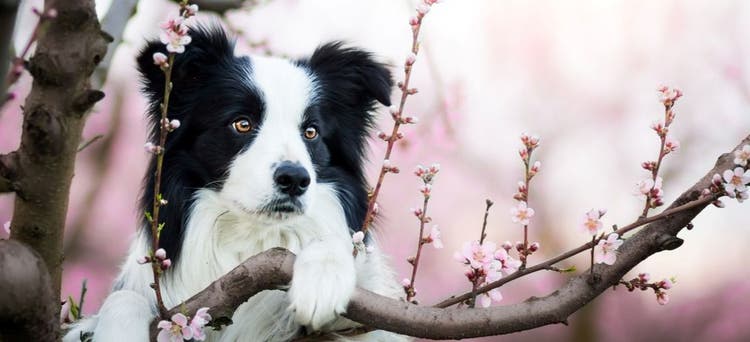 Spring-Inspired Dog Names
Sometimes names come easily, other times a dog's name needs a little inspiration. Whether you found your dog in the spring time or just love spring in general, we've got a few ideas for you!
If you can't find a perfect spring-inspired dog name on the list below, check out our list of uncommon dog names. You can name your dog based on the other seasons, their personality, breed, or hair color!
List of Spring-Inspired Dog Names
We've compiled a list of names inspired by spring colors, flowers, feelings, and more.
Abril (Spanish for April)
Apple
April
Aries
Attwell
Aurora
Aviv (Hebrew for spring)
Avril (French for April)
Azalea
Barley
Basket
Birdie
Bloom
Blossom
Brook
Bud
Bunny
Caldwell (means "from the cold spring")
Cedar
Cerelia (means "of the spring")
Daisy
Dawn
Egg
Emerald
Fern
Florence (Latin for "blooming")
Flower
Fontanne – (French for "fountain" or "spring")
Forrest
Honey
Iris
Jade
Lake
Laverna (French for "born in the spring")
Leaf
Lightning
Lily
Magnolia
Margeurite (A type of daisy)
May
Meadow
Orchid
Peony
Petal
Petunia
Poppy
Rain
Reed
Ridge
River
Robin
Rose
Sage
Sky
Sprout
Storm
Sunny
Sunshine
Taurus
Tiger (like Tiger Lily)
Tulip
Violet
Willow
Windy
Zinnia