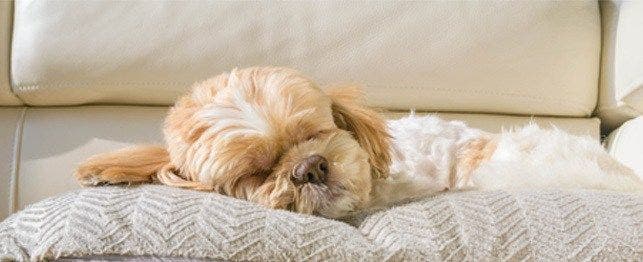 The Rising Trend Of Dog Hotels
Your dog isn't just a furry creature that licks your face when you get home from work and drools on your pillow. She's a member of the family, and more and more Americans are starting to treat their pets as such. In 2016, the pet industry was estimated to bring in $63 billion, which was 25 percent more than the 2010 earnings. However, the number of pet owners had not grown, which means that people are spending more on their four-legged friends. One of the newest trends is boarding your pet in luxurious dog hotels. Gone are the days of bare-bones doggy day care with kennels and a little bit of outdoor time. The newest pet boarding facilities even have flat screen TVs and bedtime stories.
What To Look For In A Boarding Facility
Finding a place to board your dog while you're on vacation can be stressful for you and your pet. Many pets become frightened when they stay in an unfamiliar environment. You want to know that Rover will be just as loved and adored as he is when you're home. The Humane Society offers a checklist of things to look for in a kennel. These factors include:
Cleanliness
Plenty of ventilation and light
Knowledgeable and caring staff
Adequate space for exercise
Protection from the elements
Comfortable bedding
Additional services, like grooming or bathing
The number of pets accepted at one time
A 1:10 staff: dog ratio
Climate-controlled exercise areas
Amenities At Fancy Boarding Facilities
Many hotels for dogs offer amenities that go far beyond these basics. In a pet hotel, your buddy will probably be housed in a private suite that offers plenty of room to relax and explore his environment. Some spaces include webcams that let you check in whenever you want, soothing music, and plush bedding. Many of these elements are designed with the pet owner in mind. For example, your dog doesn't care if he is resting underneath fluorescent lighting or a crystal chandelier. Rover may not be interested in a themed room. However, several of the extras serve to make your dog feel more comfortable at this home away from home.
Dogs are able to exercise their bodies and minds in a variety of ways at these well-appointed hotels. For exercise, some facilities offer heated pools or fountains in which canines can frolic in. Your dog might be able to jump in and out of a ball pit. She may entertain herself trying to catch bubbles from a machine or playing in a canine water park. At Chateau La Pooch in Mississippi, some of the suites are designed to look like laundry rooms and bathrooms. Although these settings may not seem lavish to you, the familiar environments help your pet feel at home.
Some of these well-appointed kennels offer spa services for dogs. These may include haircuts and grooming. Spa services might also involve "paw-dicures," facials, and aromatherapy baths. Your dog will never cringe again when it's time to go to the groomer. In fact, many pet owners say that their pets get excited once they realize that they're going to the doggy spa.
How To Find Dog Hotels
Many metropolitan areas offer extravagant pet boarding facilities. If you live in a major city, a quick internet search can let you know if there's a hotel for dogs in your area. Although many of these organizations provide overnight accommodations, some of them let you board your pet for the day. This is an ideal option for people who work long hours or who simply want to give their dogs some socialization while they're away during the day. Asking friends and fellow pet owners can give you referrals to the best facilities.
What if you don't want to board Rover because you want to bring him on vacation with you? Check out the doggy daycares that are available at your destination. You may not be able to visit beforehand. Therefore, make sure that you call ahead and ask plenty of questions.
Alternatively, you may be able to bring your dog along to your own hotel. This Time Magazine article explains that many conventional hotels are starting to cater to pets. In fact, more than half of the hotels in the U.S. allow pets. Some of them give your pup complimentary toys and treats. Others offer bowls, floor mats, and bedding.
If you do bring your pet along on your getaway, make sure that you follow these hotel etiquette tips for dogs. If your dog barks incessantly, he might bother the guests even at a pet-friendly hotel. Don't ever let your dog off of the leash when you leave the room. Even the best-behaved dog can exhibit out-of-the-ordinary behavior when he isn't in his element. Make sure that your pup is ok with being alone if you're planning on leaving him in the room when you go sightseeing. Finally, don't ever show up with a pet unannounced. Call the location first to make sure that it accepts pets.
Do Your Research
Just because a hotel for dogs offers lots of fancy amenities, it's not necessarily the best place to take your prized pooch. Once you locate a hotel, contact the staff to make sure that the dates you need are available. If the organization can take your pet, stop in for a visit if possible. Make sure that the facility is clean and the staff is knowledgeable and caring. Ask about the protocol for medical treatment if there's an emergency.
Wherever you board your pet, leave behind instructions to care for your dog. Don't forget to bring the dog's leash, food, identification, and vaccination records. This vacation checklist for pets can help you make sure that you don't forget anything. When you're confident that your pet is being pampered, you'll be able to relax and enjoy your vacation.