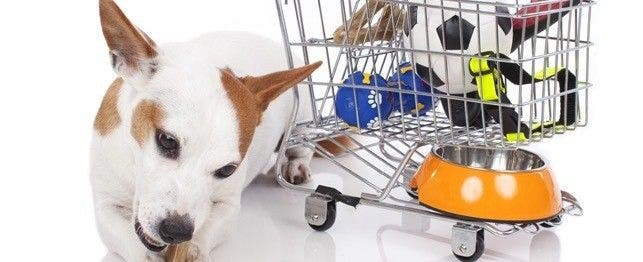 Top Dogs: When Big-Name Companies Enter the Pet Market
Everyone wants a piece of the pie.
Pet ownership continues to surge, and large corporations are taking note. As more Millennials come of age, the pet industry remains in a phase of steady growth. Nearly 80 million homes – representing 65 percent of all U.S. households – now own a pet, according to the 2015-2016 National Pet Owners Survey from the American Pet Products Association (APPA).
While pet ownership has grown, pet spending has skyrocketed. The APPA estimates that pet owners spent upwards of $60 billion on their beloved companions in 2015 – more than double what was spent at the turn of the century.
No matter how you slice it, $60 billion represents something to bark about. We clearly love our dogs and cats, and spend on them accordingly. This realization has not gone unnoticed by many large, mainstream corporations that traditionally hadn't occupied roles in the pet market.
Last year The J.M. Smucker Company paid $3.2 billion to acquire Big Heart Pet Brands, adding popular brand-name items like Milk-Bone dog treats and Meow Mix cat food to its product repertoire. This is just one of many recent examples of massive corporations going pet crazy.
It's a brave new dog and cat world out there. Here are eight name-brand companies that have succeeded at carving a niche within the ever-lucrative pet industry:
Dick's Sporting Goods
Despite focusing its product offerings on sporting goods, Dick's recognizes the strong link between pet ownership and outdoor recreation. The Fortune 500 company sports dog- and cat-oriented options ranging from pet life vests to pet shade canopies to pet-friendly bike trailers. With the right gear, a world of adventure awaits you and your pet outdoors.
GoPro
Ever wanted to view the world from your canine's perspective? With GoPro's "Fetch" camera harness, you can accomplish just that. The manufacturer of action cameras enables dog owners to safely secure one of its HERO cameras to a canine companion's back or chest. Just think of the entertainment possibilities!
JetBlue Airways Corporation
This innovative airline claims to be committed to all travelers – even those of the four-legged variety. JetBlue's "JetPaws" program is designed to provide owners with pet travel tips and tools to make the process of flying with cats and dogs easier. This free program consists of a "Petiquette™" – a handy list of social graces for pet travel – and a special carrier bag-tag, among other benefits.
National Football League
Football fans routinely sport gear from their favorite team. Why not have your pet share in your fandom? The NFL Team Shop offers nearly 300 pet-related products, including jerseys, collars, food bowls and tug-of-war toys. Most items can be customized to promote your favorite of the league's 32 teams, and you can even personalize jerseys with the name or nickname of your boxer of bulldog.
Procter & Gamble Co.
P&G's Swiffer® Sweeper has helped revolutionize the way we clean. While this product has many cleaning applications, P&G markets it heavily as an ideal mop for trapping and cleaning pet hair. The multinational consumer goods company even created a "Welcome Home Guide" for new dog and cat owners.
Starbucks Corporation
Lovers of both canines and coffee can rejoice in the knowledge that Starbucks offers a Dog Sketch Mug. This 16-ounce collectible mug boasts a fun design detailing a plethora of pups surrounding a tennis ball center dot. Some Starbucks locations are even rumored to furnish canines with a special doggy treat known as the "Puppuccino" when your furry companion accompanies you through the coffeehouse chain's drive-thru.
Target Corporation
Although the large retail chain has long offered pet food and accessories, it's now gone cat crazy by providing a wide selection of clothing options for feline lovers. Target's cat-themed attire includes unique items like footie pajamas. The options are plentiful enough to satiate the appetite of any cat enthusiast.
The Walt Disney Company
From movies to cartoon characters to merchandise, Disney is heavily invested in the pet industry. The entertainment conglomerate affords fans the opportunity to secure various items for dogs and cats themed after iconic Disney films and characters. Popular choices include pet collars featuring Minnie Mouse's polka dots and dog bandana sets modeled after Pirates of the Caribbean.