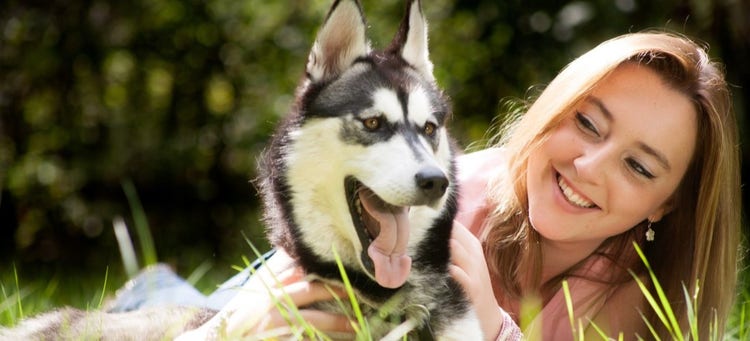 The Woof Pupsicle: An Unbeatable Companion for Your Pet
Content Sponsored by Woof
If there were Oscars for dog toys, the Woof Pupsicle would undoubtedly clinch the award for the Best Toy Known to Dog! In a world teeming with mundane chew toys, the Pupsicle stands out with its unique design and unbeatable quality. But what exactly makes this toy so special?
In this post, we'll take a look at the design, technology, and quality of materials that make up the Pupsicle. Plus, we'll explore the calming and de-stressing effects this brilliant toy can have on our four-legged friends.
Getting to Know the Woof Pupsicle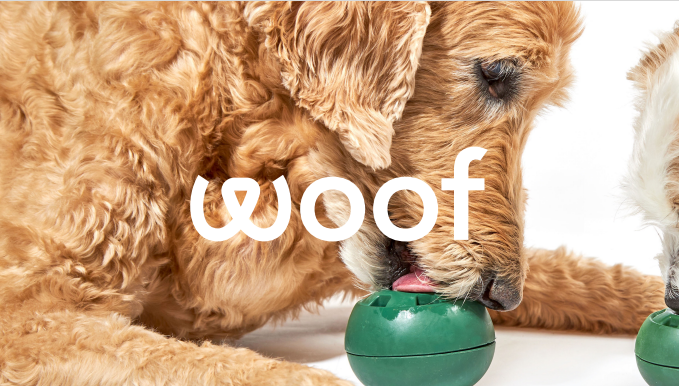 The Woof Pupsicle is more than just a dog toy. It's a blend of cutting-edge design, safety, and technology that keeps your dog entertained and engaged.
The toy's attractive appearance, with its vibrant and playful design, instantly catches your pup's attention. And the robust, sturdy build guarantees long-lasting durability – even against the most aggressive chewers.
But the Pupsicle is not just a pretty sight, it's a cleverly designed feeder that encourages your dog to play, work for their meal, and develop problem-solving skills. Simply drop in a treat for 20-40 minutes of fun and brain-stimulating play.
A Toy That Understands Your Dog's Needs
Have you ever noticed how soothing it is to indulge in a hobby or an activity you love? The same applies to your pet. The Woof Pupsicle understands this and provides a calming, stress-relieving effect, akin to a pet massage or their favorite belly rub.
With each use, your pup experiences the joy of success and the satisfaction that comes with it. This time of focused activity can significantly help reduce anxiety and calm more excitable dogs.
But that's not all! Your pet also gets to enjoy a mental workout as they develop problem-solving skills during playtime. This helps them stay mentally sharp, and can even lead to better behavior.
Quality You Can Trust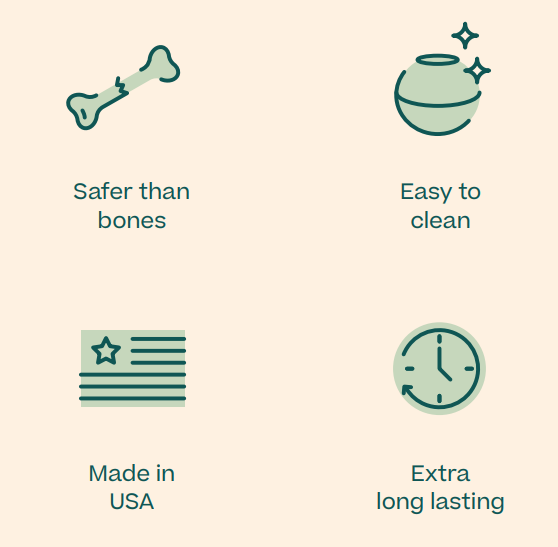 When it comes to your pet, we know you don't compromise on quality. That's why the Pupsicle is made from premium materials and tested to meet the strictest safety standards. Crafted from non-toxic, BPA and Phthalate free natural rubber, it's safe for your pup to chew, explore, and play with.
In comparison to traditional bones, the Pupsicle triumphs on all fronts. With no risk of sharp shards or choking hazards, this safe and well-considered design ensures your peace of mind and your pet's health and happiness.
You'll also be happy to hear that cleaning the Pupsicle is a breeze. The toy can be opened quickly for a rinse, and it's also dishwasher safe! Just a few minutes of cleaning ensures hours of hygienic fun for your pet – and peace of mind for you.
The Pupsicle Packs: More Fun, More Savings
Every pet parent knows the joy of seeing their furry friend entertained and happy. While the Pupsicle on its own promises lasting fun and serenity, Woof offers even more in the form of specially curated packs.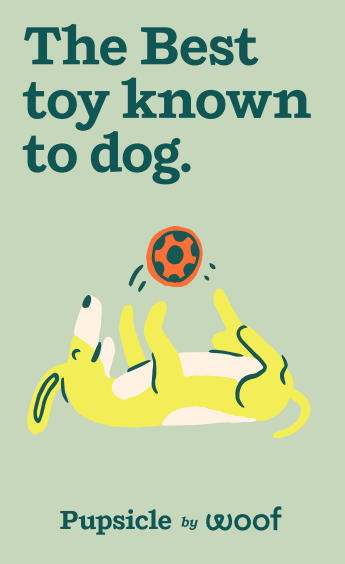 The Starter Pack
A fantastic introduction to the Pupsicle experience. Alongside the Pupsicle itself, this bundle includes the Pupsicle Treat Tray. These re-freezable trays are designed to create perfectly sized Pupsicle treats, adding an extra layer of entertainment for your pup. Imagine the delight on their face as they realize there's a frozen treat inside their favorite toy.
The Alpha Pack
For pet parents who want to take the Pupsicle experience to the next level, the Alpha Pack is the ultimate choice. In addition to the Pupsicle and the Treat Tray, this pack includes an array of delightful goodies.
First off, there's the Pupsicle Pops, extra long-lasting, natural treats specifically designed for the Pupsicle. These treats ensure your dog enjoys up to 40 minutes of engaging playtime.
The Alpha Pack also includes Doggy Broth, a nutritious and low-calorie meal topper that can double as a Pupsicle refill. Not only will this broth make your dog's regular meals more enticing, but it can also serve as a fun, tasty surprise within the Pupsicle.
To facilitate the mixing of this delicious broth, the pack includes a Doggy Broth Bottle, an easy-to-use solution to ensure the broth is perfectly prepared every time.
Last but definitely not least, the Alpha Pack introduces Love Nuggets into your dog's life. These US-made morsels are ideal for training, treating, and simply showing your furball some extra love. Whether used as a standalone treat or combined with the Pupsicle, they're sure to be a hit.
So, whether you choose the Starter or the Alpha Pack, you're investing not only in quality, engaging toys but also in a variety of delicious treats that your dog will love. It's about enhancing the bond between you and your pet, about creating memorable, enjoyable experiences that go beyond the usual.
Real-life Reviews and Approvals
Real pet parents and industry magazines have lavished praise on the Pupsicle. From Mary T., who enjoys a peaceful morning coffee thanks to the Pupsicle, to Animal Wellness Magazine calling it a "safer, cleaner, longer-lasting distraction that dogs LOVE," the Pupsicle has won hearts and minds.
With more than 25,000 dogs reportedly in love with the Pupsicle, it's clear that this toy has a universal appeal that transcends breeds, ages, and sizes.
A Toy, A Joy, A Calming Companion: Is the Woof Pupsicle Right for Your Dog?
As we wrap up this love letter to the Woof Pupsicle, the question that lingers is, "Is the Woof Pupsicle right for your dog?" If a high-quality, engaging, calming, and universally-loved toy sounds like a perfect match for your dog, then the answer is a resounding yes!
To recap, the Woof Pupsicle is a well-designed toy, harnessing innovative technology and crafted from high-quality materials. It offers your dog a calming and engaging experience, outshining other dog distractions on the market.

If that's what you want for your furry friend, then it's time to introduce them to their new best friend: The Woof Pupsicle. Ready to spoil your dog? Shop Woof Pets Products Today!