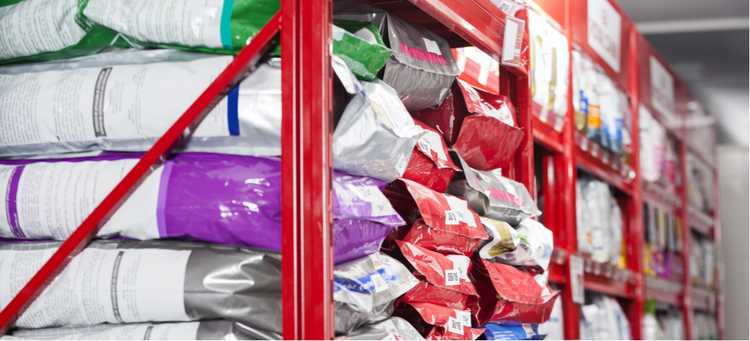 Breaking News: Dog Food Recall (11/13/20)
On November 13th, Fort Wayne, Indiana-based Albright's Raw Dog Food announced a voluntary recall for products that may be contaminated with Salmonella bacteria. One animal has already fallen ill.
What Products Are Being Recalled?
Albright's is recalling 67 cases of its Chicken Recipe for Dogs. The food is packaged and sold in 2-pound rolls and the affected batch is printed with the following information:
Lot Number: C000185
Best-By Date: 19 May 2021
Between July 8th and August 27th, these products were distributed to retailers and delivered directly to consumers across ten states: California, Florida, Illinois, Indiana, Nevada, New Hampshire, New Jersey, New York, Pennsylvania, and Tennessee.
Why Are These Products Being Recalled?
An independent test conducted by the Food and Drug Administration (FDA) found potentially-dangerous bacteria in a single batch of Albright's food. The organization was able to keep other batches from becoming contaminated and has stopped distributing the affected products. They are investigating the potential of additional contamination alongside the FDA.
Salmonella can sicken both pets and pet parents. Symptoms of infection include vomiting, diarrhea, abdominal cramps, loss of appetite, and fever. While mild symptoms typically resolve themselves without medical intervention, severe cases can prove deadly.
What Should I Do?
The FDA notes that both retailers and consumers may have rolls of the potentially-contaminated product in their freezers. They encourage shoppers to keep an eye out for the lot number identified above. Anyone who purchased products from this batch is entitled to a full refund. As always, pet parents should keep a close eye on labels and wash their hands thoroughly after handling pet food.
Read up on the dangers of Salmonella bacteria in cat or dog food.