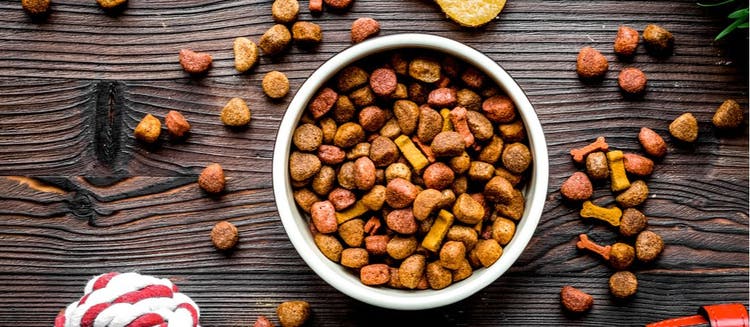 Breaking News: Dog Food Recall (8/24/20)
On August 24th, Sunshine Mills, Inc. announced a voluntary recall of several of its Nature's Menu dog foods.
Which Products Are Being Recalled?
The recall applies to both 3-pound and 13.5-pound bags of Nature's Menu Super Premium Dog Food with a Blend of Real Chicken and Quail. Retailers and consumers nationwide should look for the following UPC codes: UPC 70155142363 (3-pound bag) and UPC 7015514365 (13.5-pound bag).
The potentially affected lots (3-pound bag):
TE1 20/April/2020
TE1 21/April/2020
TE1 22/April/2020
TE2 20/April/2020
TE2 21/April/2020
TE2 22/April/2020
TE3 20/April/2020
TE3 21/April/2020
TE3 22/April/2020
The potentially affected lots (13.5-pound bag):
TB1 20/April/2020
TB1 21/April/2020
TB1 22/April/2020
TB2 20/April/2020
TB2 21/April/2020
TB2 22/April/2020
TB3 20/April/2020
TB3 21/April/2020
TB3 22/April/2020
Why Are These Products Being Recalled?
As of the 24th, Sunshine Mills has not received any complaints. They believe, however, that some or all of the aforementioned lots may have been contaminated with salmonella bacteria. Georgia's Department of Agriculture identified the bacteria while testing one 3-pound bag. Though further tests came back negative, Sunshine Mills and the Food and Drug Administration (FDA) have opted for transparency and extreme caution.
Salmonella is a risk factor for pets and people alike. Even handling contaminated dog food can leave healthy individuals suffering from vomiting, cramps, and diarrhea. Pets who've ingested salmonella-infected food may show similar symptoms, as well as lethargy and fever. In all but the most severe cases, symptoms go away on their own within a few days. Infection is most often associated with the ingestion of raw or undercooked meat and poultry.
What Should I Do?
If you've got potentially-contaminated food in the pantry, stop feeding it to your dog immediately. The FDA notes that consumers can return the uneaten food for a full refund wherever they purchased it.
Sunshine Mills invites consumers and retailers with additional questions and concerns to reach out by email or call their customer service hotline (800-707-2111).
To learn more about preventing contamination and foodborne illness, click here.