There are commonly dog food safety warnings and recalls for all dog foods including grain free dog food warnings. Recalls may be as a result of bacterial contaminations, abnormal concentrations of vitamins or nutrients making the formulation either deficient or toxic, or due to abnormal or toxic chemicals.
Overview Of The FDA's Grain Free Dog Food Warning
There are several common causes for FDA recalls and warnings. Some of the common ones are due to various contaminations. For example, Salmonella and Listeria are bacterial contaminants that lead to dog food recalls.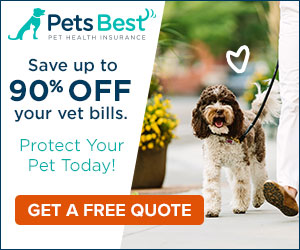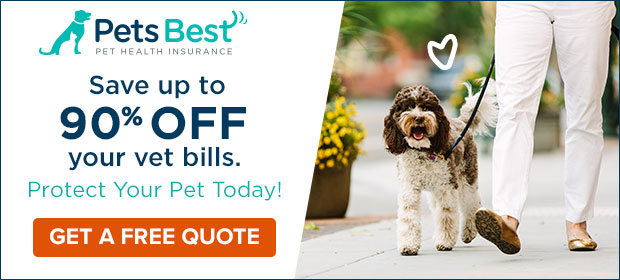 In 2019, Hills Science Diet issued a Vitamin D toxicity warning for several formulations of canned dog foods. In 2018, a recall for grain free food was suggested based on potential taurine deficiency causing heart disease in dogs (more below). In 2007, a toxic contaminant with melamine caused kidney failure in dogs and cats. There are multiple recalls every year. Some of the foods recalled were grain free and some are not.
Below is an overview of 2019 and 2018 FDA warnings and recalls:
01/31/2019 – Recall of Hill's Science Diet Canned Dog Food due to Elevated Vitamin D levels. Hill's Pet Nutrition.
12/21/2018 – Recall of Columbia River Natural Pet Foods Dog and Cat fresh frozen meats due to potential to be contaminated with Salmonella and Listeria monocytogenes. Columbia River Natural Pet Foods.
12/07/2018 – Recall for 9Lives Cat food due to low levels of Thiamine. J.M Smuckers Company.
12/05/2018- Recall for Abound Chicken & Brown Rice Recipe dog food due to Elevated level of Vitamin D. The Kroger Company.
12/05/2018- Recall for Columbia River Natural Pet Foods Frozen meat product for dogs and cats due to contamination with Listeria monocytogenes. Columbia River Natural Pet Foods.
11/29/2018 – Recall for Elm Pet Foods Pet Food due to Elevated levels of Vitamin D. ELM Pet Foods.
11/28/2018 Recall for ANF Lamb and Rice Dry Dog Food due to Elevated Levels of Vitamin D. ANF, Inc.
11/27/2018 – Recall for Evolve, Sportsman's Pride, and Triumph Dry Dog Food due to potentially elevated levels of Vitamin D. Sunshine Mills Inc.
Check out the full list of pet food recalls here.
The 2018 Grain Free Dog Food Warning and Recall
In 2018, an article was published about the risk of grain free foods as a possible cause of heart disease in dogs. The article "A Broken Heart: Risk of Heart Disease in Boutique or Grain-free Diets and Exotic Ingredients" was published June 4th 2018, by Dr. Lisa Freeman, a veterinary nutritionist at Tufts University, suggested that some grain free dog foods might cause Dilated Cardiomyopathy (DCM).
This article inflamed readers and dog owners. Since that time, it appeared that more research is needed and nothing was conclusive. This possible heart issue was due to a possible deficiency in the nutrient "taurine" and not caused by a lack of grains in the food. Based on updates, there are still more questions than answers.
Marketing has a big influence on people and the media has promoted this article to great extremes. In my experience as a practicing veterinarian in a community that is very sensitive to good canine nutrition and where grain free foods are commonly fed, there has not been any increased incidence of heart disease diagnoses in dogs. In fact, we recognize the positive results and benefits of good quality and grain free foods every day.
What It Could Mean for Your Dog
It is important to monitor the media and websites for dog food recalls. Purchasing your food from a local pet food store or online stores that track your purchases will often provide you with immediate information about pet food recalls based on your purchases. These notifications can come by text, mail, or email.
Check this link to look for recalls.
If you read about or receive notification of a dog food recall for a food or treat that you are feeding your dog, immediately stop feeding the product. Contact your veterinarian to help you determine the impact of the warning. Some recalls are very minor and others pose significant health risks.
What Questions You Should Ask Your Vet
Questions to ask your vet about feeding grain free foods, dog food safety, and your dog's food individual needs may include:
Which company do they believe produces the best quality food?
Which companies have had little or no recalls?
Which food do they recommend for your dog?
What is your dog's body condition? Is your dog overweight, underweight, or just right?
How much should you feed your dog based on your dogs body condition and the food being fed?
What Are Health Risks or Benefits of Grain Free Dog Food
There are essentially no health risks associated with feeding a high quality grain free high quality dog food balanced to meet the needs of your dog.
Dogs that receive the most benefit from eating grain free foods are those with grain or gluten based food allergies. In these cases, dogs that eat a grain free food can have alleviation of symptoms associated such as itching, skin infections and/or gastrointestinal disease. Another benefit of feeding grain free is that dogs generally produce smaller and fewer bowel movements.
A negative aspect of feeding a grain free food is that they can be more expensive.
Some pet owners prefer food with grains because grain based foods may be less expensive than grain free or meat based foods. Grains can serve as cheap filler. Another concern would be a food created by a company that does not formulate their grain-free foods with all the appropriate and recommended nutrients to create a balanced diet.
Health Considerations of Feeding Grain Based Dog Food
A documented negative aspect of feeding grain-based diets to dogs is that ingestion and absorption of grains can lead to an increased production of insulin and inflammatory chemicals. Increased insulin levels can lead to weight gain that in turn can increase the risk of mobility problems, diabetes, and other health issues.
The ideal diet for dogs is one that resembles their biological diet. Dogs are carnivores and their bodies are designed to eat and process a meat-based diet. A few grains are okay providing your dog does not have an intolerance or abnormal sensitivity to grains.
Additional Articles Related to Grain Free Dog Food