Diarrhea is one of the most common medical symptoms that veterinarians see in their hospitals, making "how to treat diarrhea in dogs" one of the most common dog owner questions. Before we review diarrhea treatments and various diarrhea medications, we will quickly define "what is diarrhea" and the possible causes of canine diarrhea.
Diarrhea is defined as having loose stools which are often more frequent than normal.   The consistency of diarrhea can range from watery, liquid with some form, pudding, to a formed but softer-than-normal consistency.  Some diarrhea can contain blood and/or mucous.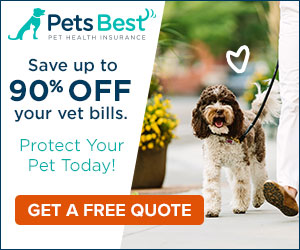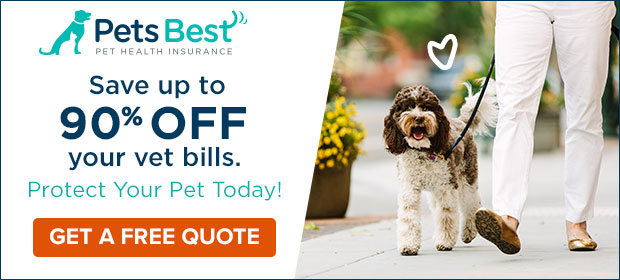 Diarrhea can be a standalone symptom or it can be associated with other symptoms. Some dogs will have diarrhea and otherwise be completely normal. This means they have a good appetite, no vomiting, and a good energy level. Other times diarrhea is associated with vomiting, lack of appetite, lethargy, and/or weakness. In these latter cases, we recommend that you see your veterinarian to help determine the underlying cause and to get your dog the diarrhea treatment that will work best.
There are many different causes of canine diarrhea that range from very mild or minor problems to severe life-threatening problems. Specifically, causes of canine diarrhea may include the following:
Eating inappropriate food or materials (commonly referred to as dietary indiscretion)
Infectious agents such as bacterial, viral, fungal, protozoal, or parasitic infections
Drugs (in humans there are over 700 medications that are known to cause diarrhea)
Toxins
Telescoping of the bowel on itself (Intussusception)
Intolerance of materials in the normal diet
Intestinal obstruction that can be caused by ingestion of indigestible foreign material such as toys, socks, fabric, underwear, rocks
Metabolic disorders, such as liver problems or kidney disease
Inflammation of the pancreas (pancreatitis)
Some of the underlying causes of diarrhea are minor and can resolve quickly while other causes can be serious and life-threatening. Below we will consider how to treat diarrhea in dogs, when you should see your veterinarian, what you can feed a dog with diarrhea, types of dog diarrhea medicine, and tips for handling diarrhea in puppies.
Tips for Treating Dog Diarrhea at Home
It is important to take special care when treating dog diarrhea at home.
First of all, it is important to consider if diarrhea is the only symptom and your dog is otherwise acting normal or is he is acting sick with diarrhea? It is recommended that if your dog is acting sick and showing other symptoms, you would seek help from your veterinarian. There may be a life-threatening problem and treating dog diarrhea at home is not a good idea. Such symptoms include:
Not eating or drinking
Lethargy
Weakness
Concurrent vomiting
Diarrhea contains blood
Or your dog is showing any other signs of illness
Second, we will give you tips on dog diarrhea medication below but it is important to NOT give any medication without the recommendation of your veterinarian. Some human medications not listed below are unsafe and can cause harm to your dog.
Finally, read "what you can do at home for dogs with diarrhea". This short article contains specific instructions on how to feed a dog with diarrhea, recipes to feed at home, and medications that are safe to give dogs.  
One last tip – the best way to avoid accidents in the house is to ensure your dog has frequent opportunities to go outside. Don't wait for your dog to wake you up, as by then it is often too late. Offer your dog frequent opportunities to "go out".
What You Can Feed a Dog With Diarrhea
If your dog has diarrhea but is acting otherwise normal with a good energy level, no vomiting, weakness, lethargy or other abnormal symptoms, then it is generally safe to offer some water and some food.
The recommendation for water intake is to offer free choice water if your dog is not vomiting and otherwise acting normal. If your dog is having vomiting in addition to diarrhea – please read this article on home care for dogs with vomiting and diarrhea. This article will give you specific instructions on how to introduce water and food when both vomiting and diarrhea are affecting your dog.
The diet recommendation for dogs with diarrhea is foods that are easy on the stomach. In dogs, we call it a "bland diet".  You can purchase a bland diet from your veterinarian or make a homemade version at home. Prescription bland foods include Hill's Prescription Diet i/d (which stands for "intestinal diet"), Iams Recovery Diet, or Waltham Low Fat Diet.