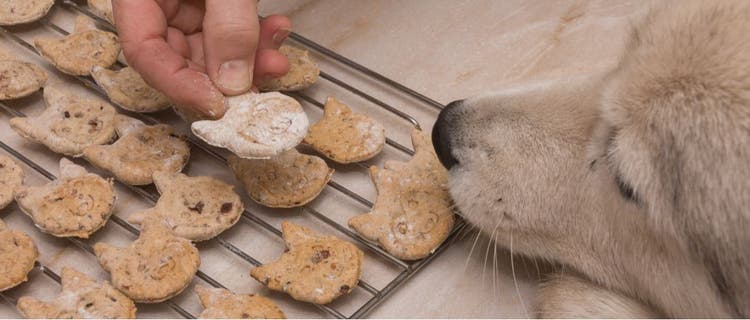 Homemade Dog Treat Dos and Don'ts
Nobody enjoys taking trips to the pet store. Picking over under-stocked shelves, carting around heavy bags and cans, waiting in lines — it's often one headache after another. Fortunately, any dog lover with a kitchen, refrigerator, and pantry can whip up delicious treats at home.
Benefits of Homemade Dog Treats
Guidelines for Homemade Dog Treats
Remember, those potential benefits are no guarantee. Follow these guidelines carefully to ensure you're not feeding your dog too many empty calories or otherwise disrupting their diet.
Ingredients to Avoid
Straying from some of those rules here and there won't kill your dog. Pet owners, however, should avoid these ingredients at all costs. They're toxic to dogs and many are even deadly.
Homemade Dog Treat Recipes
Ready to get started? Check out these recipes:
What leftovers are lingering in your fridge? Before tossing them out, improvise some treats to make your dog's day. Just be sure to keep the above guidelines in mind.