The thought of a house fire is terrifying for most people. You probably know how to keep yourself safe in the event of a blaze; you stay low, check for heat before opening doors, keep doors and windows closed if possible, and get out. But do you know how to keep your pets safe during a fire? If you're home, that's one thing, but what if something ignites while you're at work or running errands? July 15 is National Pet Fire Safety Day so we're doing all we can to educate our readers about fire safety. Learning about pet safety during a fire can help you save a life. Here are some tips for preventing fires and helping your pet survive a house fire whether or not you're home to help.
Preventing House Fires
Doing everything you can to prevent house fires can keep everyone in the family, including the four-legged members, safe. Did you know that your pet could accidentally be responsible for starting a fire? The American Kennel Club says that about 1,000 house fires are started by pets every year. These fires can be started by innocent accidents such as your pet's paws brushing up against a knob on your stove, or  knocking over a candle. In 2009, one very unlikely culprit was to blame for a family's house fire – their dog's glass water bowl. In this case, every condition was perfect for this bizarre fire to erupt. It was a beautiful sunny day with the temperature hovering around 70º. The family this story revolves around left their pet's elevated glass water dish outside for the day; due to the dish's elevation when the sun hit the water bowl a focused beam of light was refracted onto the wooden deck below. When the Bellevue Fire Department recreated the event they noticed that after only 15 seconds the wood they had laid below the glass water bowl started smoking. It was the combination of a glass bowl, plus an elevated height of 14 inches, a hot sunny day, and direct sunlight that lead to over $200,000 of damage being done to the unsuspecting family's home after a fire broke out due to their pet's water bowl.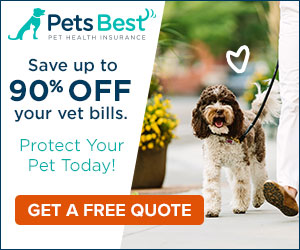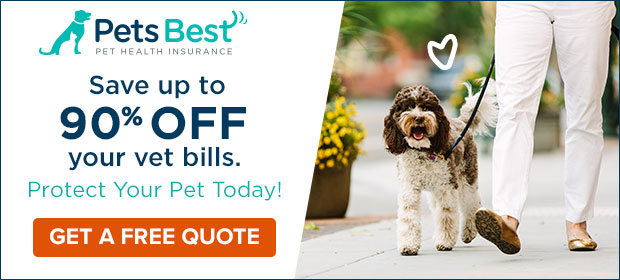 This story is definitely a unique, most pet owners don't own elevated glass water bowls, but some more common fire starting culprits include candles, stoves, and radiators. To help prevent fires from starting from these common culprits follow some basic rules such as put out any open flames before leaving the house, use a metal or ceramic water bowl outside, use childproof stove knob protectors, and keep towels and clothing away from radiators. You never know when your pet is going to knock something over, so make sure that when they do it doesn't result in a fire. Some additional tips include: investing in flameless candles, not running your dryer, space heater, dishwasher, or oven when you're not home, and never walking away from the stove while you're cooking.
Pet owners need to be on the lookout for more than just items that could potentially be knocked over – you'll also need to be constantly checking for dangerous items that your pets could chew that would lead to an electrical fire. We probably all remember the memorable scene in National Lampoon's Christmas Vacation when the cat that Aunt Bethany had accidently wrapped for a christmas present chewed on the cord of the christmas tree, resulting a the tree and unfortunate feline going up in smoke.  
Whether it's Christmas Sunday, or just a regular Saturday, make sure that your pets are staying away from appliance and personal device cords. Never leave cords plugged into their sockets while not in use, and try to contain cords by using zip ties or rubber bands to keep all of your cord in a solid buch. A thick tube of cords will be much less appealing to a curious cat or roaming dogs than a single cord will be.
If You're Home During a Fire
Test your smoke alarms regularly to ensure that they work properly. You can gain valuable time to help your pets escape if you're alerted as soon as a fire begins. The priority is to get yourself and any other people out of the home safely. If you can reach your pet without putting yourself or someone else in danger, you can grab him and get out the door. If you've made it out safely but weren't able to bring Fido out with you, you might be devastated thinking about your pet being trapped inside. Even so, resist the urge to go back into a burning building. Call 911 as soon as possible, and tell the fire safety workers that your pet is still inside.