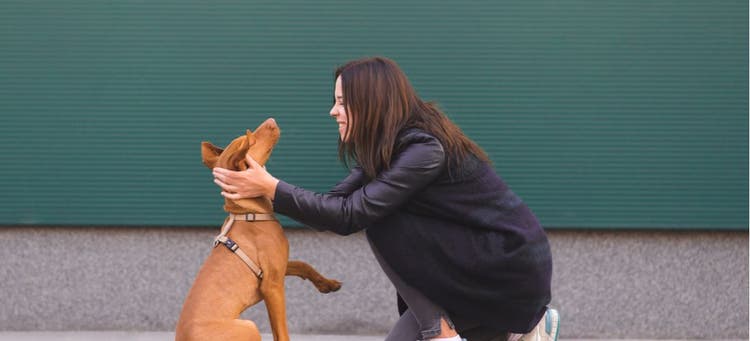 The World's Most Accurate Dog DNA Test: Know More, Care Better
Content Sponsored by Wisdom Panel.
As a loving pup parent, taking care of your furry friend is a top priority. From their dietary needs to their exercise requirements, all aspects of your dog's well-being are important to you. But have you ever considered the genetic factors that affect your dog's overall health?
As it turns out, genetics play a role in many of the health conditions common to dogs. These include joint and mobility issues, allergies, obesity, heart disease, cancer, and many more. Now, for modern dog parents in the US and UK, there's a better way to get an inside look at your devoted companion with the world's most accurate dog DNA test. Because when you know more, you can better care for your pet.
Wisdom Panel is the world's leading pet DNA service, and the culmination of over 20 years of research in the field of animal genetics. They've tested more than twice as many dogs as any other pet DNA service and have the largest breed database in the world. This means that Wisdom Panel has unparalleled expertise when it comes to dog DNA testing and unmatched knowledge of breeds and their genetic markers. That's exactly why they're the pet DNA service most trusted and used by veterinarians.
What Sets Wisdom Panel's Dog DNA Tests Apart?
Wisdom Panel dog DNA tests are the most advanced on the market. But what does that mean for you as a pet parent? Well, with Wisdom Panel, you can now get the most accurate answers about your dog's breed mix and ancestry. You can also gain a clearer picture of their physical traits and the genetic factors that play a role in their health.
Ancestry Results
Curious about your pup's breed mix? Wisdom Panel screens for 350+ breeds using the world's largest breed database. Your dog's breed background can be determined with more than 98% accuracy with down to 1% breed mix precision. And your four-legged family member's unique ancestry can be traced right back to their great-grandparents!
You can even explore your dog's extended pack and locate their relatives in Wisdom Panel's database, the world's largest dog DNA database. Plus, with their Premium product, you can learn how genetically diverse your dog's family is to get a more comprehensive picture of their health and genetic risk factors.
Health Reporting
If you have questions about your dog's nutrition and activity needs, Wisdom Panel can help give you answers. Get personalized recommendations on your dog's ideal weight range, based on breed and key genetic markers. With this information in hand, you can better tailor your dog's food and exercise to fit their individual needs for a healthier life.
Want to learn about the health risks that are specific to your dog and take charge of their overall well-being? Wisdom Panel Premium includes 210 health tests that reveal your dog's genetic predisposition to obesity, mobility issues, medication sensitivity, congenital diseases, and much more. Get actionable insights that help you plan for and manage your dog's health throughout their life. Plus, you can discuss your pup's results with one of Wisdom Panel's licensed veterinarians if any notable medical conditions are found.
Trait Tests
Wisdom Panel's dog DNA tests help you understand where your canine companion's physical traits come from. All the characteristics you know and love – from their coat color to their ear shape, and everything in between – are influenced by genetic factors. Get results from 20+ tests on coat color and type, and a further 10+ tests on body features.
Discover what makes your dog's coat long, short, or soft, and why they shed a lot or hardly at all. Start learning more about why they have curly, wavy, or straight fur – or no fur at all. Gain insight into the shape of your dog's muzzle, the length of their tail, their eye color, and much more!
How Does It Work?
Getting started with Wisdom Panel couldn't be easier. In fact, you can discover more than ever before about your dog's ancestry, traits, and health in just three simple steps. First, collect a DNA sample from your dog's mouth in just 15 seconds with Wisdom Panel's easy-to-use kit, then send your sample for lab testing using the prepaid mailer.
After receiving your sample, the scientists at Wisdom Panel will determine your dog's DNA sequence and check it against the world's largest breed database. This complex scientific process ensures extremely accurate results that give a complete picture of what makes your dog unique.
Finally, after two or three weeks, Wisdom Panel will send you your results. That's when it's time to find out more about your dog than you ever imagined possible. You'll receive actionable (and sometimes surprising) insights that will help you take better care of your pup.
Who Is It For?
Wisdom Panel's dog DNA tests are for every pup parent. They're a great choice for anyone who wants to learn more about their dog's breed mix, ancestry, traits, and health information. Whether you're the pet parent of a rescued mystery mix or a purebred puppy, a Wisdom Panel DNA test can provide you with vital insights that will help you take the best care of your pup.
And with the holiday season upon us, what better gift for the pet lover in your life than newfound knowledge about their favorite furry friend? Visit Wisdom Panel's website today to learn more about the world's most accurate dog DNA tests and claim up to $35 off through 1/1/22 during their end-of-year holiday sale. Actionable insights that help you improve your dog's health and happiness are just a few clicks away!