Aspirin. Aspirin toxicity (salicylate toxicity) is poisoning that occurs following the ingestion of aspirin or aspirin-containing products. Cats and young animals are more susceptible to the effects of aspirin than are dogs because they are unable to metabolize the drug as quickly. Aspirin interferes with platelets, which are responsible for helping the blood to clot. Disruption of platelet function increases the amount of time it takes the blood to clot after being cut. Spontaneous bleeding may also occur causing pinpoint bruises to appear in the skin and on the gums (petechiae). Aspirin toxicity may cause gastrointestinal problems, respiratory difficulties, neurological problems, bleeding disorders and kidney failure. Gastrointestinal problems are common in dogs whereas central nervous system depression is most common in cats.
Arsenic. Although a common poison in the days of Agatha Christie, arsenic is somewhat difficult to obtain and animal poisonings are rare. Usually, poisoning is due to the ingestion of very old insect traps. Since 1989, the use of arsenic in insect traps has greatly diminished but there are still some out there. The lethal dose is 1 to 25 mg per kilogram of weight, and signs of poisoning include severe vomiting, diarrhea and nausea. If caught early, most pets are treated and recover. If treatment is delayed and the signs of illness are severe, pets usually do not survive. If your pet has ingested an insect trap, make sure to check the label to see if arsenic is present and call your veterinarian.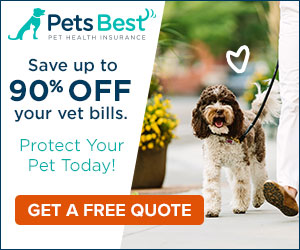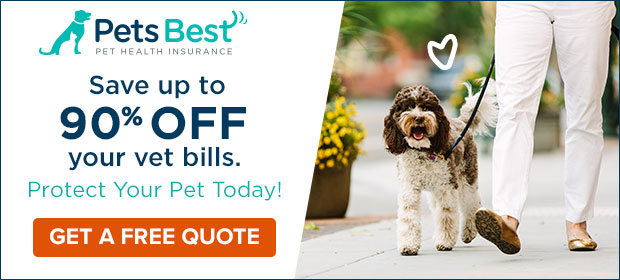 Bathroom Cleaners, Bleach, Lysol and Other Corrosives. Household cleaners can cause very serious "chemical burns." Most often these chemicals are ingested or licked by dogs causing a caustic or corrosive burn usually affecting the tongue and upper esophagus. If chemical ingestion is witnessed, immediately flush the mouth with large amounts of water. This can help reduce the amount of chemical in the mouth and may reduce the damage. Chemical oral burns may not show up immediately. Call your veterinarian for additional treatment recommendations. Common signs include: lack of appetite, drooling, pawing at the mouth and excessive swallowing.
Carbon Monoxide. Carbon monoxide is an odorless, colorless gas, that when absorbed into the bloodstream, forms a compound that causes hypoxia (reduced oxygen supply) of the heart and brain. Dogs can be exposed by automotive exhaust in a closed garage, faulty exhaust system, non-vented furnace, gas water heater, gas/kerosene space heater and/or smoke inhalation from a fire. Some pets are predisposed to toxicity due to preexisting heart or lung disease. Symptoms of toxicity include drowsiness, lethargy, weakness, incoordination, bright red color to the skin and gums, difficulty breathing, coma and/or abrupt death. Occasionally, chronic (low-grade, long-term) exposure may cause exercise intolerance, changes in gait (walking) and disturbances of normal reflexes. Be aware that if the source of poisoning still exists, both you and your dog are at risk. Prevent toxicity by minimizing exposure and using carbon monoxide detectors around your home.
Carbamate Insecticides. Carbamates are a type of insecticides used to treat insects on our crops and soils, prevent and treat flea infestations and are used in ant and roach baits. The majority of toxicities in dogs related to this chemical are due to improper use of the chemical, especially when many different types of insecticides are used at the same time. The dog formula should never be used on cats. Carbamates affect the nerve-muscle junctions. Without a normal nerve impulse through the muscle, the function of the muscle is impaired. Since muscle tissue is present in the intestinal tract as well as the heart and skeleton, various signs may be seen if a pet is exposed to toxic levels of this insecticide. Symptoms include: vomiting, diarrhea, drooling, difficulty breathing, muscles tremors, twitching, weakness and paralysis. Prompt veterinary care is required to survive a toxic exposure.
Chocolate. Chocolate, in addition to having a high fat content, contains caffeine and theobromine. These two compounds are nervous system stimulants and can be toxic to your dog in high amounts. The levels of caffeine and theobromine vary between different types of chocolate. For example, white chocolate has the lowest concentration of stimulants and baking chocolate or cacao beans have the highest concentration. Depending on the type of chocolate ingested and the amount eaten, various problems can occur. The high fat content in chocolate may result in vomiting and possibly diarrhea. Once toxic levels are eaten, the stimulant effect becomes apparent. You may notice restlessness, hyperactivity, muscle twitching, increased urination and possibly excessive panting. Heart rate and blood pressure levels may also be increased. Seizure activity may occur in severe cases.