Cocaine. Cocaine is rapidly absorbed from the stomach, nasal passages and lungs. Following exposure the cocaine usually leaves the system within four to six hours. The lethal dose of cocaine in dogs is 25 mg per pound of body weight. Dogs exposed to cocaine show signs of intermittent hyperactivity followed by profound lethargy. Some may develop seizures. Treatment is aimed at supporting the body systems. Inducing vomiting is not helpful since cocaine is so rapidly absorbed. Hospitalization with intravenous fluids and sedatives are typical treatments. Depending on the severity of illness, amount ingested and time lapsed before treatment, some pets exposed to cocaine do not survive.
Detergents and Soaps. Most soaps and detergents are generally non-toxic. You can expect some vomiting and maybe even a little diarrhea from eating a non-food item. Read the container for additional information. If ingestion is witnessed, you may flush the mouth with large amounts of water.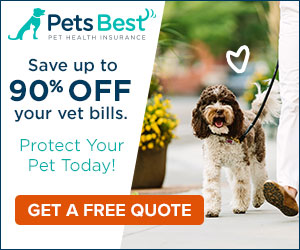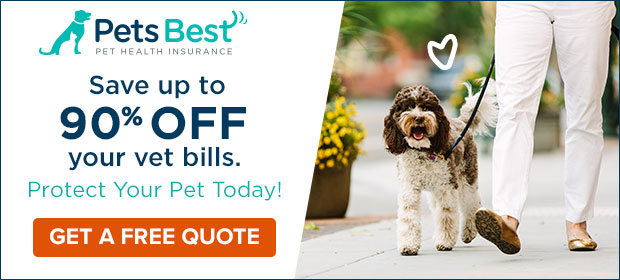 Ecstasy. Ecstasy, also known by various street names such as XTC, Adam and MDA, is chemically related to other amphetamines, which stimulate the central nervous system. After ingestion by dogs, signs of toxicity generally develop within one to two hours and last longer in pets than in humans due to the animal's inability to metabolize the drug. Symptoms include hyperactivity, restlessness, drooling, tremors, staggering, seizures, and if no treatment is given, coma and death ensue.
Estrogen Toxicity. Estrogen toxicity is a condition in which a group of estrogen compounds (female hormones), either produced in excess within the body or administered from the outside, become poisonous to the body of dogs. Estrogen toxicity is seen most commonly in reproductive-age females and older. Symptoms can include: lethargy, pale gums, bleeding, fever, thin hair coat and feminization (female sex characteristics) in males.
Ethanol. Ethanol is an alcohol that is used commonly as a solvent (liquid that dissolves) in medications and is the major ingredient of alcoholic beverages. Common causes of toxicity in dogs include direct access to alcoholic beverages or spilled medication, ingestion of fermented products (bread), intentional or malicious administration by human beings and/or dermal (skin) exposure to these products. Toxicity can cause a wide variety of signs and may lead to death. Signs can include: odor of alcohol on the animal's breath or stomach contents, incoordination, staggering, behavioral change, excitement or depression, excessive urination and/or urinary incontinence, slow respiratory rate, cardiac arrest and death. If you suspect your pet has ingested a form of ethanol, please call your veterinarian for additional instructions.
Fuel. Gasoline is not a commonly ingested toxin, most likely due to its odor. If ingested, unleaded gasoline irritates the gastrointestinal tract and may cause vomiting. Some dogs may inhale stomach contents as they vomit, resulting in aspiration pneumonia. To develop signs of toxicity, the amount of gasoline that needs to be ingested is around 20 ml per kilogram of weight. For a 20 pound dog, that is about 1/2 cup. Diesel fuel and jet fuel may also cause gastrointestinal upset but have less toxicity than unleaded gasoline.
Glow Jewelry. The active ingredient in most glow jewelry and other glow-in-the-dark products is dibutyl phthalate. This substance has low toxicity and there has not been a report of an animal poisoned by its ingestion. If your dog has ingested dibutyl phthalate, you may see profuse drooling. Encourage him to drink a small amount of milk or eat a piece of bread. This will help dilute the taste of the dibutyl phthalate. Even rinsing the mouth out with water can help reduce the signs associated with glow jewelry exposure. Even after rinsing the mouth, you may want to bathe your pet to remove any dibutyl that may have leaked out of the tooth marks and onto the pet's hair coat.
Grape and Raisins. Ingestion of grapes or raisins can be toxic to dogs.  The amount of grapes or raisins ingested has been between a few grams to about 2 pounds, and dogs ingesting these large amounts have developed kidney failure. Any dog that ingests large amounts of grapes or raisins at one time should be treated aggressively, so contact your veterinarian immediately if ingestion has occurred. Eating a few here and there has not been proven to be toxic.
Herbal Medications. While most plants used have beneficial properties, it is important to remember that the strength of the plant's active ingredients will vary with the variety of herb and the horticultural practices used to grow them. Herbs can be sprayed with pesticides, fungicides or fertilizers. They may have been fertilized with improperly prepared compost, which can harbor harmful bacteria. They may produce more than one active compound causing unwanted side effects, which may worsen some medical conditions. There are no standards for quality control in production and dosages. Onion, garlic, pennyroyal and ginseng are a few of the commonly used herbal preparations that can cause toxicities if used inappropriately. Many have vomiting and diarrhea as a side effect. Even if your pet is taking an herbal supplement without complication, make sure your veterinarian knows what you are giving. Some herbs interfere with other health concerns and other medications.