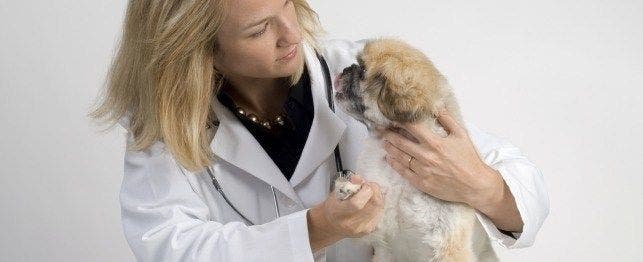 6 Things You Should Know When Buying Pet Insurance
There are several ways pet parents try to prepare for an unexpected pet expense. Pet savings accounts, credit cards saved for emergencies and pet insurance are common methods. Pet Insurance is a growing way pet parents plan to care for their pet in case of an emergency.
Just over a decade ago, there was one pet insurance company that predominated the United States. Now there are over 14 companies that offer pet insurance in North America to a growing number of interested pet owners.
In writing this article, I interviewed pet owners, veterinary technicians, pet insurance policy holders and veterinarians to find out what you really need to know before you buy a pet insurance policy.
What are things you should do or consider when buying pet insurance?
1. Buy Early. The ideal time to get pet insurance is before your pet has a medical problem. Once your pet has a problem, it's considered a pre-existing condition and most insurance companies don't cover those. The perfect time is before your pet ever has a problem and you are covered!
2. Read the fine print. No one likes to read the fine print but it is important so you know what to expect from your pet insurance company. There are many differences between pet insurance companies including if the deductible is yearly or per visit, yearly coverage limits, if genetic conditions are covered, that pre-existing conditions are excluded, and if your policy also covers routine care (yearly exams, flea/tick/heartworm preventatives, spaying/neutering).
3. Ask Questions. If you don't exactly understand how your policy will work – Ask! Have questions about what you're reading? Ask! The company's customer service representatives should be able to give you straight forward, honest answers. If they don't, you may want to go with another company.
4. Understanding How it Works. Not all pet insurance companies work the same way. From purchasing a policy to how you get reimbursed, each company is a little different. Know what your deductible is and when you would pay it. Find out how it would work if your dog gets sick from going to the vet, how to submit a claim and an estimate of what you would be reimbursed. Your pet insurance company should be able to answer this easily and clearly. For example, if your dog somehow suffers from a laceration – what can you expect? Can you go to any vet? Do you pay the vet directly? How do you submit your paperwork? Does the vet office need to help with the insurance forms? When will you get reimbursed and how can you calculate what you will get back?
5. Take Time to Compare. With over 14 companies in the North American Market – it is hard to know how to compare policies. Websites such as petinsurancereview.com can help. They offer direct comparisons, user reviews from thousands of actual policyholders, and the option to get quotes from many of the major pet insurance providers.
6. Understand that it is Insurance. Insurance is a risk management tool. Insurance is not an investment. For example, when you buy homeowner's insurance you are trying to moderate the risk of something like a house fire or a flood that would devastate your assets. You may pay homeowner's insurance for years and never have a disaster, and most people would think of that as a good thing! The same goes for pet insurance. It is not an investment. If you're getting your "money's worth," that means your pet has been sick or injured. No one wants that but, if it does happen, you'll be able to do what's best for your pet without worrying about the cost of care.
I hope these items help you know more about buying pet insurance.
Is Pet Insurance Right For You?
Can you afford a $1,000 vet bill? Medical care for pets, including emergency care, diagnostic tests and treatment options, is becoming increasingly more sophisticated and more expensive.
Did You Know? 4 out of 5 pets will have a medical emergency in their lifetime, and every six seconds a pet owner will face a veterinary bill of $1,000 or more.
Visit PetPartners and get a quote today to see if pet insurance is right for you.
Are you pet crazy? Sign up for our email newsletter and get the latest health and wellness info, useful tips, product recalls, fun stuff, and so much more!