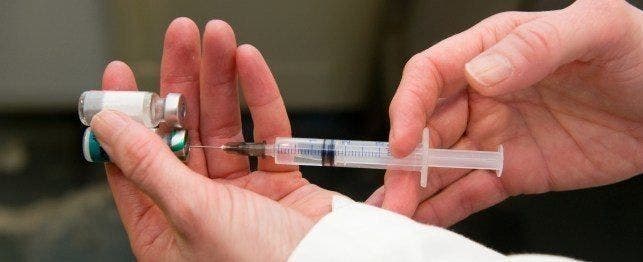 What vaccines does my adult dog REALLY need?
Our question this week was:
What vaccines does my adult dog REALLY need? He is healthy and has not had problems. I don't have tons of money.
**
Debra H. – Fulton, MO
Answer
Hi – thanks for your email. You asked a very GOOD and controversial question. This question as caused a lot research and discussion over the past several years.
Despite the well-known benefits of vaccination, the practice of annual vaccination of mature dogs is a matter of healthy debate. Some veterinarians believe that annual revaccination is an important and critical part of preventative health care. Others suggest that there is little scientific information to suggest that annual revaccination of older dogs is necessary for some diseases.
There is growing evidence that the duration of immunity of properly vaccinated adult dogs extends beyond a year. Of course, some vaccines (rabies) are required by law and must be administered on a regular basis.
An article that might be helpful to you is Canine Vaccine Recommendations. This article will outline exactly what your adult dog needs as well as what puppies need.
Best of luck!
Dr. Debra
To read most recent questions Click here!
Click here to see the full list of Ask Dr. Debra Questions and Answers!