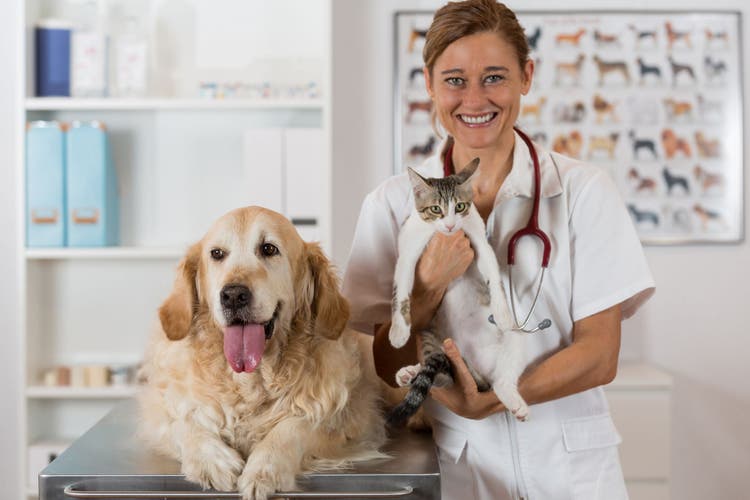 Levetiracetam (Keppra®) for Dogs and Cats
Overview of Levetiracetam for Canines and Felines
Levetiracetam, also known as Keppra®, is a drug used to treat seizures in dogs and cats. Initially used in conjunction with other seizure drugs, it is now commonly used as a primary means of seizure control. Levetiracetam is often used with phenobarbital when phenobarbital alone does not provide adequate benefits.
The biggest disadvantage to using Levetiracetam is the three times a day dosing, which is often inconvenient. The other disadvantage of using Levetiracetam until now was the cost, which has decreased due to availability of a generic formulation.
Giving Levetiracetam with Phenobarbital will often allow for decreased doses of Phenobarbital to be given.
Levetiracetam belongs to a general class of drugs known as anticonvulsants. Other related drugs in this class include diazepam, potassium bromide, and phenobarbital.
The mechanism of action of Levetiracetam is unclear, but is thought to prevent excessive synchronization of nerve engagement, thus depressing the excitability of nerves within the brain and reducing seizures.
Levetiracetam is quickly absorbed when given orally with a peak effect in approximately 2 hours.
Levetiracetam can be used alone or can be combined with another seizure control drug called Phenobarbital and/or potassium bromide to control seizures.
Levetiracetam is a prescription drug and can only be obtained from a veterinarian or by prescription from a veterinarian.
This drug is not approved for use in animals by the Food and Drug Administration, but it is prescribed legally by veterinarians as an extra-label drug.
Brand Names and Other Names of Levetiracetam
Human formulations: Keppra®, now available in generic formulations
Veterinary formulations: None
Uses of Levetiracetam for Dogs and Cats
Levetiracetam is used to treat seizure disorders in dogs and cats as either monotherapy (single drug) or combination therapy with other anticonvulsant drugs.
Precautions and Side Effects
While generally safe and effective when prescribed by a veterinarian, Levetiracetam can cause side effects in some animals.
Levetiracetam is mostly metabolized outside the liver, making it a popular choice in patients with liver disease, such as hepatic encephalopathy, or portosystemic shunt.
Levetiracetam is not recommended for use in pregnant or nursing pets.
Levetiracetam should not be used in animals with known hypersensitivity or allergy to the drug.
Levetiracetam may interact with other medications. Consult with your veterinarian to determine if other drugs your pet is receiving could interact with Levetiracetam. Medications may include non-steroidal anti-inflammatory drugs such as Rimadyl, Deramaxx, and others, as well as Phenobarbital. It is frequently given with Phenobarbital, but the dosage is often decreased.
One of the most common side effects of Levetiracetam in dogs is sedation, which is generally transient. Nausea and lack of appetite are common side effects in cats.
How Levetiracetam Is Supplied
Levetiracetam is available in the following formulations:
Oral tablets in 250 mg, 500 mg, 750 mg, and 1000 mg.
Extended-release oral tablets of 500 mg and 750 g sizes (Keppra XR®).
Oral solutions are available in 100 mg/mL in 473 ml, 480 l, and 500 ml (Keppra®).
Injectable concentrate in 100 mg/mL in 5 mL single-use vials (Keppra®).
Levetiracetam is also available in a generic formulation.
Dosing Information of Levetiracetam for Dogs and Cats
Medication should never be administered without first consulting your veterinarian. If you're concerned about costs related to medication, pet insurance may be able to help. Click here to learn more.
In dogs, Levetiracetam is often started at 5 to 10 mg per pound (10 to 20 mg/kg) three times daily (every 8 hours). Higher doses are often needed for emergency treatment of active seizures, including doses up to 20 mg/kg.
In cats, Levetiracetam is often started at 10 mg per pound (20 mg/kg) three times daily (every 8 hours).
Increases in dose may be required to control seizures.
Levetiracetam can be given with food.
Therapeutic blood monitoring is not routinely recommended. When performed, the suggested therapeutic range is 5-45 µg/mL based on limited data. When recommended to adjust the dosage, it is generally done 1 week after starting Levetiracetam, then every 6 to 12 months.
The duration of administration depends on the condition being treated, response to the medication, and the development of any adverse effects. Be certain to administer the medication exactly as directed by your veterinarian. If your pet's condition changes, consult with your veterinarian before altering or discontinuing the dose or duration of treatment.
PetPlace® may be compensated by its affiliates when you click on or make a purchase using the links in this article. PetPlace is a brand of Independence American Holdings Corp. (IAHC). ASPCA® Pet Health Insurance is a brand of PTZ Insurance Services, Ltd., an indirect corporate affiliate of IAHC. The ASPCA® is not an insurer and is not engaged in the business of insurance. Through a licensing agreement, the ASPCA receives a royalty fee that is in exchange for use of the ASPCA's marks and is not a charitable contribution.