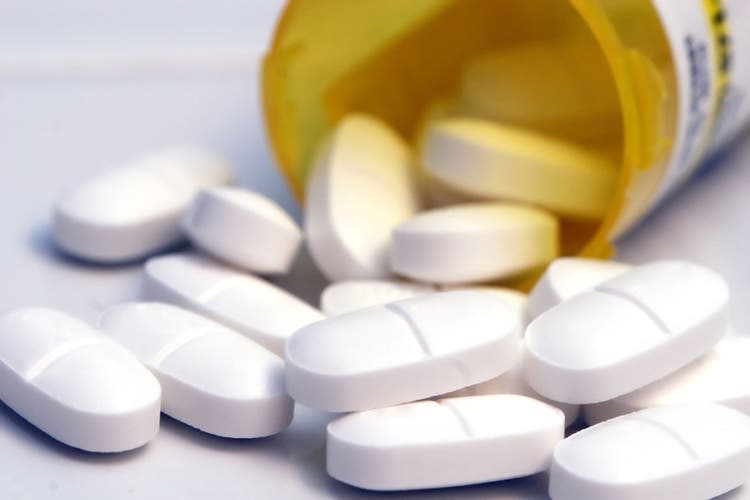 Omeprazole (Prilosec®, Gastrogard®) for Dogs and Cats
Overview of Omeprazole (Prilosec®) for Dogs and Cats
Omeprazole, commonly known by the brand name Prilosec®, is used in the treatment and prevention of stomach (gastric) and intestinal ulcers in dogs and cats.
The newest drugs used in the treatment of ulcers and heartburn (acid reflux from the stomach) belong to a class of drugs called proton pump inhibitors. Omeprazole is such a drug and has been used for the treatment and prevention of stomach ulcers.
Omeprazole inhibits the movement of hydrogen ions – a constituent of hydrochloric stomach acid. Through this effect, omeprazole blocks acid secretion in the stomach. This creates a more favorable stomach pH to allow ulcers to heal.
The duration of effect for omeprazole is 24 hours.
Omeprazole is a prescription drug and can only be obtained from a veterinarian or by prescription from a veterinarian.
This drug is not approved for use in dogs and cats by the Food and Drug Administration, but it is prescribed legally by veterinarians as an extra-label drug.
Brand Names and Other Names of Omeprazole
This drug is registered for use in humans and horses only.
Human formulations: Prilosec® in the United States, Losec® in Canada (Astra-Merck)
Veterinary formulations: Gastrogard®, Ulcergard®
Uses of Omeprazole for Dogs and Cats
Omeprazole is used in the treatment and prevention of stomach (gastric) and intestinal ulcers.
Omeprazole promotes ulcer healing in animals with ulcers or erosions (shallow depressions in the stomach lining).
Omeprazole may be useful in treatment of ulcers caused by ulcerogenic drugs (such as aspirin).
Another use is management of acid reflux disease to reduce injury to the esophagus (food tube) caused by the upward movement of stomach acid.
Precautions and Side Effects
While generally safe and effective when prescribed by a veterinarian, omeprazole can cause side effects in some animals.
Omeprazole should not be used in animals with known hypersensitivity or allergy to the drug.
Omeprazole should be used with caution in animals with liver disease.
Omeprazole may interact with other medications. Consult with your veterinarian to determine if other drugs your pet is receiving could interact with omeprazole. Such drugs include diazepam, cyclosporine, digoxin, rifampin, ketoconazole, and ampicillin.
Adverse reactions to omeprazole are uncommon as long as recommended doses are administered. Occasionally, some animals develop nausea, vomiting, flatulence, diarrhea, or loose stools.
Very rarely, omeprazole has precipitated some urinary tract infections and nervous system changes.
How Omeprazole Is Supplied
Omeprazole is supplied in 10 and 20 mg capsules. Also available as oral suspension in 2 mg/ml.
Oral paste available in 2.28 g per syringe.
Dosing Information of Omeprazole for Dogs and Cats
Medication should never be administered without first consulting your veterinarian. If you're concerned about costs related to medication, pet insurance may be able to help. Click here to learn more.
The typical dose administered to dogs and cats is 0.25 to 0.5 mg per pound (0.5 to 1.0 mg/kg), every 24 hours or once daily.
The duration of administration depends on the condition being treated, response to the medication, and the development of any adverse effects. Be certain to administer the medication exactly as directed by your veterinarian. If your pet's condition changes, consult with your veterinarian before altering or discontinuing the dose or duration of treatment.