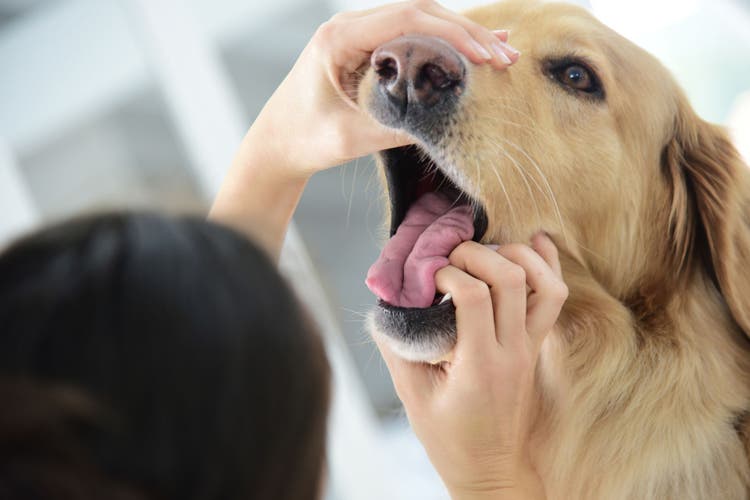 Sucralfate (Carafate®) for Dogs and Cats
Overview of Sucralfate for Dogs and Cats
Sucralfate, commonly known by the brand name Carafate®, is used in the treatment and prevention of oral (mouth), esophagus (food tube), stomach and intestinal ulcers in dogs and cats.
Stomach ulcers and erosions are relatively common complications of kidney failure, bloat (of the stomach), treatment with steroids, administration of non-steroidal anti-inflammatory drugs (NSAIDs) and primary diseases of the stomach. Frequently, drug therapy is necessary to heal ulcers and prevent further problems.
Sucralfate is an anti-ulcer drug useful for the treatment and prevention of gastric (stomach) and intestinal ulcers.
The exact way by which sucralfate prevents ulcers is unknown. It is thought, however, that sucralfate reacts with hydrochloric acid in the stomach, forming a paste-like substance that binds to ulcerated areas. This acts to protect the area from other stomach acids, serving as a gastric "Band-Aid."
Sucralfate is a prescription drug and can only be obtained from a veterinarian or by prescription from a veterinarian.
This drug is not approved for use in animals by the Food and Drug Administration but it is prescribed legally by veterinarians as an extra-label drug.
Brand Names and Other Names of Sucralfate
This drug is registered for use in humans only.
Human formulations: Carafate® (Hoechst Marion Roussel)
Veterinary formulations: None
Uses of Sucralfate for Dogs and Cats
Sucralfate is used in the treatment and prevention of oral (mouth), esophagus (food tube), stomach and intestinal ulcers.
Sucralfate promotes healing in animals with ulcers or erosions (shallow depressions in the stomach lining).
Sucralfate may be useful in preventing gastritis (stomach inflammation) caused by ulcerogenic drugs (such as aspirin).
Another use is in the management of acid reflux disease to reduce injury to the esophagus.
Precautions and Side Effects
While generally safe and effective when prescribed by a veterinarian, sucralfate can cause side effects in some animals.
Sucralfate should not be used in animals with known hypersensitivity or allergy to the drug.
Sucralfate may interact with other medications. Consult with your veterinarian to determine if other drugs your pet is receiving could interact with sucralfate. Such drugs include tetracycline, cimetidine and digoxin.
Sucralfate can cause mild constipation (usually temporary).
How Sucralfate Is Supplied
Sucralfate is available in 1 gram (1,000 mg) scored tablets.
Sucralfate is also available in a 1g/10 ml suspension.
Dosing Information of Sucralfate for Dogs and Cats
Medication should never be administered without first consulting your veterinarian.
The typical dose administered to animals is 1/4 to 1 gram per pet. Small dogs and cats often receive 1/4 to 1/2 gram every six to eight hours. Medium to large dogs often receive 1/2 to 1 gram every six to eight hours.
Medication is best used when given on an empty stomach – one hour before or two hours after a meal.
Sucralfate is readily dissolved in water. Oral dosing can also be performed by dissolving the tablet in a syringe with water and mixing well.
The duration of administration depends on the condition being treated, response to the medication and the development of any adverse effects. Be certain to complete the prescription unless specifically directed by your veterinarian. Even if your pet feels better, the entire treatment plan should be completed to prevent relapse or prevent the development of resistance.