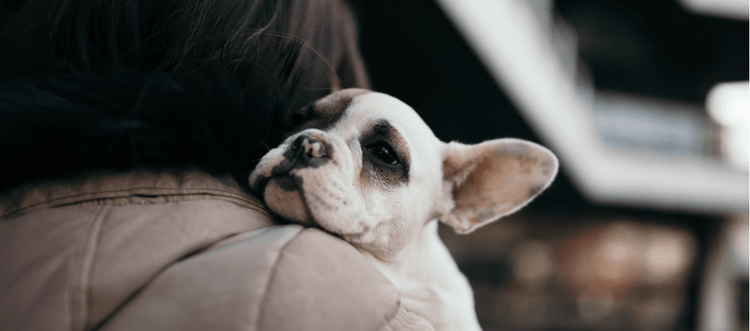 Avoid Online Pet Adoption Scams This Holiday Season
There hasn't been a lot of good news in 2020. COVID-19 has dominated the headlines while changing daily life for people all over the country. Pets have provided one of the pandemic's few bright spots. Thousands of dog and cat lovers have brightened up their quarantines by adopting new pets. Unfortunately, the surge in pet adoptions has presented scammers with countless opportunities to take advantage of unsuspecting animal enthusiasts. With the holidays inspiring last-minute purchases, they're especially active this time of year.
What Are Online Pet Adoption Scams?
More pet adoptions has meant many more instances of pet adoption fraud. In the early days of the pandemic, the Better Business Bureau (BBB) was inundated with complaints from pet lovers. The organization received 371 reports from victims of pet adoption scams in April, more than three times as many as it received in April of 2019. The recent wave of scams is a new phenomenon, but the Better Business Bureau (BBB) reports that fraudulent pet adoption listings have been a growing concern for years. At this point, they're almost ubiquitous. The BBB estimates that as many as 80% of online pet adoption advertisements are fraudulent. Most successful adoption scams cost dog and cat lovers between $100 and $1000, but many victims lose significantly more.
Most pet adoption scammers are based overseas, with the majority residing in West Africa. Fraudsters create webpages or entire sites, often employing images repurposed from more reputable sources. In most cases, they do not actually own the animal listed.
Once they've made contact with a potential buyer, scammers tend to start discussing money as soon as possible. With time, their messages become increasingly urgent and ask for more than one payment. According to Steve Baker, an investigator for the BBB, scammers often claim that extra fees will cover expenses like vaccinations, crates for transportation, or insurance. Especially committed scammers may threaten you with legal action for failure to pay up.
Spotting Online Pet Adoption Scams
Though the nature of pet adoption scams will vary from case to case, the people behind them tend to give themselves away with the same missteps. Here are a few of the most common:
"Too Good to Be True" Prices: If you're looking for a purebred puppy or kitten, be sure to research average costs and keep a close eye on price tags. Many scammers claim to offer popular purebreds at impossible prices. See a price that looks too good to be true? There's a good chance that it is.
Exclusively Online Communication: A foreign phone number would expose fraudsters immediately. That's why most dog adoption scams are carried out through email and other digital communication. If someone won't speak to you on the phone, there's a good chance that they aren't what they seem.
Strange Payment Methods: Scammers want to ensure you can't get your money back when you get wise to their crimes. They're likely to request payment via money order or prepaid gift card so that it comes quickly and can't be easily disputed.
Remember that someone who really wants to help you welcome a pet into your life will never threaten you, intimidate you, or attempt to rush you through the adoption process.
Avoiding Online Pet Adoption Scams
In addition to watching out for the red flags above, the best way to avoid falling victim to a pet adoption scam is to insist on face-to-face interactions. When it comes to payment, steer clear of money orders. It's simple to dispute fraudulent charges on a credit card statement, but the sum you spend on a money order is much harder to recover.
Find a Shelter or Adoption Center Near You
Social distancing has made bringing home a four-legged family member a little more challenging, but shelters and adoption centers have adapted to continue doing their important work. Many are still taking appointments and changing the lives of dogs, cats, and other animals every day. Whether you're looking to bring home a pet this year or simply lend a helping hand, check out this guide to pet adoption centers around the nation.