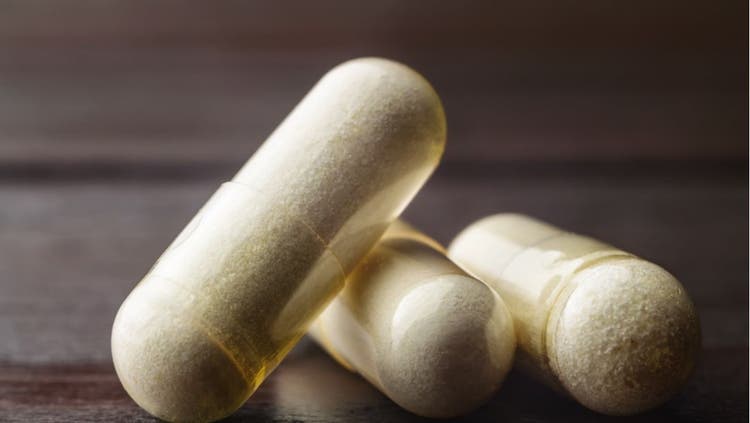 Glucosamine and Chondroitin (Cosequin®) for Cats and Dogs
Glucosamine (commonly known as Cosequin®) is used to treat arthritis and help promote mobility and joint health in dogs and cats. It is one of the most commonly used supplements in veterinary medicine. However, there is substantial controversy over the use of glucosamine and chondroitin in pets with arthritis and joint abnormalities. This is because this class of drugs is poorly regulated and there are limited studies with definitive results.
Overview of Glucosamine and Chondroitin Sulfate for Canines and Felines
Key points about glucosamine for dogs and cats include:
Glucosamine and chondroitin belong to a class of drugs known as nutraceuticals. They are not drugs in the usual sense, but are prescribed for a drug-like effect. Such drugs are NOT regulated by the FDA. Since nutraceuticals are considered nutritional supplements instead of drugs, they don't fall under FDA regulations, which leads to substantial variation in product quality.
Cartilage and fluid within joints are crucial to normal joint function. With age, or after trauma, this cartilage may not be fully functional and fluid levels may diminish.
Glucosamine is an amino acid that is necessary for the production of mucopolysaccharides, like chondroitin. It occurs naturally in the shells of crabs, lobsters, and shrimp, as well as bovine cartilage or chitin. Glucosamine is not available in foods.
There are several glucosamine salts including sulfate, hydrochloride, hydroiodide, and N-acetyl. These salts can affect absorption, but they all appear to be equally effective. The commonly used glucosamine hydrochloride is well absorbed orally with peak concentrations in about 1.5 to 2 hours post ingestion.
Chondroitin sulfates are glycosaminoglycans that are found in many tissues, including cartilage. With age, there is less chondroitin in the body which can impair cartilage health. Oral chondroitin has been shown to increase serum glycosaminoglycans.
Glucosamine and chondroitin sulfate work better when used together, as opposed to individually. Jointly, they may help provide the necessary nutrients for cartilage repair and function, and offer a mild anti-inflammatory effect.
Many pet owners take a version of this joint supplement for themselves to combat osteoarthritis.
Glucosamine and chondroitin are available over-the-counter, but should not be administered unless under the supervision and guidance of a veterinarian.
Brand Names and Other Names for Glucosamine
The usual standards of efficacy and safety do not have to be met and this drug is NOT registered or regulated by the FDA.
Human formulations: Glucosamine and chondroitin are supplied by numerous drug companies with a variety of trade names and various generic preparations.
Veterinary formulations: Cosequin® (Nutramax), CosequinDS® (Nutramax), Restor-A-Flex® (Fort Dodge), Glycoflex®, Nutrivet®, Next Level®, Aniflex®, Phycox®, Caniflex®, Oste-O-Guard®, Promotion®, and various generic preparations.
Uses of Glucosamine Chondroitin for Dogs and Cats
The primary use of glucosamine and chondroitin is to promote dog and cat health by helping joint pain and improving mobility and joint cartilage function. Arthritis refers to inflammation or swelling in a joint. The cause can be abnormal bone or joint development, instability of the surrounding ligaments and tendons, damage or injury to the joint, or an infection or injury caused by the immune system. While anti-inflammatory medicines are popular treatments for arthritis, another approach involves protecting the cartilage in the joint and "nourishing" the joint.
Another excellent use in cats is treatment of Feline Idiopathic Cystitis (FIC). Learn more about FIC here. Glycosaminoglycans are a protective layer in the bladder and because these medications can increase serum glycosaminoglycans, they have been successfully used in cats with feline lower urinary tract disease. One limited study suggested that there was a lower risk of urinary obstruction in cats that took this supplement.
These nutraceuticals may also be used for dogs that undergo ear cropping (such as Doberman pinschers). It is believed that this supplement helps support cartilage stability. Learn more about ear cropping here.
Precautions and Side Effects of Glucosamine in Dogs and Cats
As with other nutraceuticals, there are no significant precautions. Hypersensitivity reactions are possible with joint supplements, therefore, pets with a history of problems should not be given this supplement.
Adverse effects are very rare, but may include gastrointestinal upset, such as diarrhea and/or flatulence.
There are no documented studies on the safety of using glucosamine and chondroitin in pregnant or nursing dogs and cats.
Glucosamine and chondroitin have a high margin of safety with minimal effects from overdoses. The biggest side effect is vomiting and diarrhea. Please contact your veterinarian or closest emergency clinic immediately to alert them of any potential overdose in your pet.
Possible drug interactions include warfarin, heparin, doxorubicin, and etoposide.
Green-lipped mussels are a common source of glucosamine and chondroitin as well as other vitamins, minerals, and antioxidants. While shellfish allergies are relatively uncommon in dogs, they are fairly common in humans and they should be handled with caution around severely affected individuals.
How Glucosamine & Chondroitin Are Supplied
There are hundreds of glucosamine supplements on the market.
Formulations include tablets, chewable tablets, soft chews, liquids, and capsules. It is available as treats and in some dog foods.
Many dog "glucosamine" products contain not only glucosamine, but also chondroitin, vitamin C (ascorbic acid), Omega-3 fatty acids, EPA, and DHA. Vitamin C is added as it helps build collagen and Omega-3 fatty acids can reduce joint swelling and pain.
Depending on the brand, various concentrations are available. For example, some formulations include 250 mg glucosamine and 200 mg chondroitin, where other brands feature 500 mg glucosamine and 400 to 500 mg chondroitin. A common cat formulation is available as a sprinkle capsule, containing 125 mg glucosamine and 100 mg chondroitin for cats.
Can You Use Human Glucosamine Products for Dogs and Cats?
There are many human glucosamine products on the market. There is controversy over their use in dogs and cats. The ingredients and concentrations of human products are different and have not been tested to determine efficacy and safety in pets. Many human products are in a pill form and formulated for absorption in human gastrointestinal tracts. The dosage and composition are also different in human products.
The best product to use for your dog or cat is one that is created and studied specifically for that type of animal. Ensure any product you give your pet does not contain the artificial sweetener xylitol, which can be toxic to dogs and cats. Learn more about xylitol toxicity here.
Dosing Information of Glucosamine and Chondroitin for Dogs and Cats
Medication should never be administered without first consulting your veterinarian. The concentration of these ingredients in the individual product may vary with the brand.
Glucosamine and chondroitin can be given with or without food.
The glucosamine product is available as either glucosamine sulfate or as glucosamine hydrochloride (glucosamine HCL).
Do not store products in direct sunlight.
It is important to note that glucosamine supplements for dogs are generally combined with chondroitin and dosed based on the chondroitin component. Most products will include instructions on the label.
The recommended dose for most dogs and cats is 15 to 30 mg/kg (mg per kilogram) or 33 to 66 mg per pound of body weight of the chondroitin component for 6 weeks. After this time, the dose may be reduced by half.
For Cosequin®, the dose for dogs and cats is as follows:

Less than 10 pounds (5 kg) = 1/4 to 1 capsule is recommended every 12 to 24 hours depending on the brand administered.
10 to 25 pounds (5 to 15 kg) = 1/2 to 2 capsules are recommended every 12 to 24 hours depending on the brand administered.
25 to 50 pounds (15 to 25 kg) = 1 to 2 capsules are recommended every 12 to 24 hours depending on the brand administered.
50 to 100 pounds (25 to 50 kg) = 1 1/2 to 3 capsules every 12 to 24 hours depending on the brand administered.
Over 100 pounds (over 50 kg) = 2 to 4 capsules every 12 to 24 hours depending on the brand administered.

Therapeutic effects may take up to 6 weeks. The duration of administration depends on the condition being treated, response to the medication, and the development of any adverse effects. Be certain to complete the prescription unless specifically directed by your veterinarian. Even if your pet feels better, the entire treatment plan should be completed to prevent relapse.
If you feel at any time your pet's joint issues are worse, there is a decline in mobility, or any other issues, please contact your veterinarian. Often, this joint supplement is used in combination with other medications with advanced disease. Medications commonly used in conjunction with glucosamine for dogs include non-steroidal anti-inflammatory drugs, such as carprofen (Rimadyl®), or pain medications such as Gabapentin, Tramadol, and/or T-Relief. There are more possible complications and side effects with these drugs, therefore glucosamine products are often recommended before prescription drugs.