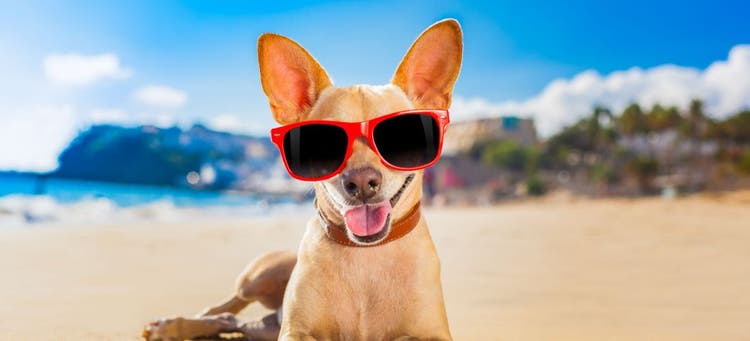 Our 10 Favorite Celebrity Pets
Celebrities—they're not so different from us! Whether they're the former First Family, actual royalty, or a hotel heiress, these super-famous folks love their pets.
Taylor Swift
@taylorswift is arguably one of the most famous cat ladies with her gorgeous cats Benjamin Button Swift, Olivia Benson Swift, and Meredith Grey Swift. (Look at that face!)
Nick Castle
Nick Castle, the original Shape in John Carpenter's Halloween (1978), is a total softie at heart. Michael Meowers was adopted by Nick to help with a rodent problem. Sounds like he has a lot in common with his namesake!
Mikey Meowers meets Princess Sarah. pic.twitter.com/DlQqcPlAL0
— Nick Castle OG Shape (@ncastlez) March 25, 2022
Lady Gaga
Looks like this pup belonging to @ladygaga is comfy without the papa-paparazzi around.
Prince Harry and Meghan Markle
Prince Harry and Meghan Markle have a full house having recently adopted this beautiful beagle mama!
Gillian Anderson
Mulder and Scully are reunited! They aren't solving a strange X-File, they're cuddling up with Gillian Anderson's sweet pup, Stella.
Stella made a new friend today.@davidduchovny pic.twitter.com/lhvtQuSlnK
— Gillian Anderson (@GillianA) April 18, 2021
Paris Hilton
@parishilton has been an animal lover forever (you must remember the infamous Tinkerbell?) No surprise here, her dogs have their very own mansion. Love it.
Barack Obama
Former First Dog, Sunny Obama, enjoys some nice belly rubs with her dad.
Oprah Winfrey
Oprah and her crew of dogs make for such a happy family.
Reese Witherspoon
Reese Witherspoon is busy these days, but always makes the time to cuddle up with Lou and Pepper.
Paul McCartney
Sir Paul McCartney has been an animal advocate for most of his life and has always had a house full of creatures. His most recent rescue is a sweet pup named Rose.