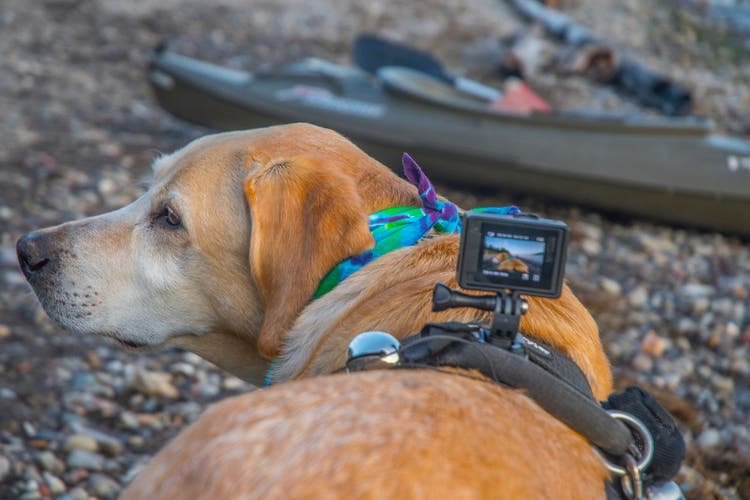 Are You Familiar With Smart Pet Devices? Here's What You Should Know
By now, just about everyone living in the United States at least knows what a smartphone, tablet, laptop, camera, drone, etc. is, but how many people are familiar with smart pet devices, what purpose they serve, and how they function? Probably not nearly as many.
When it comes to smart pet devices, they're still relatively new to the public. So it's good for you to know what they are, especially since some of them may make taking care of your pet easier for you! Here are examples of a few different smart pet devices as well as a short explanation of how each works and the benefits it provides.
Examples of Convenient Smart Pet Devices
PetCube Bites
PetCube Bites is a two-in-one device, in that it's capable of visually monitoring your pet, as well as dispensing treats! The device can hold up to two pounds of your dog's favorite treats and is able to throw them as far as six feet. The device's camera streams in 1080p HD video, with a 138-degree view, allowing you to see what your pet is up to while you're away. With two way audio, you're able to listen in on your pet, while also giving them commands through the speaker. Via your smartphone, you can decide to give your furry friend a treat at the click of a button.
PetSafe SmartDoor
This device is handy for when you're not home, as it lets your pet walk into and out of the house (likely your fenced-in backyard) by detecting the SmartKey that you attach to your pet's collar. Once detected, the door automatically opens when they get within distance. Once they've left, the door then locks automatically. The lock is electronic and is capable of being programmed for five separate SmartKeys in case you've got a house full of pets!
Petnet SmartFeeder
With the Petnet SmartFeeder, you have the ability to control feeding your pet from the palm of your hand via a downloadable app, for both iOS and Android. Along with controlling when your pet can eat, it also is capable of portioning out food, based on analyzed data that it receives from your pet's stats and health activity. With a battery life of over seven hours, plus a backup battery, there's no need to worry that it will die on you while you're at work.
Smart Kitty
How great does an automatic self-cleaning litter box sound? Well, that's exactly what the Smart Kitty is. Within a few minutes upon use, the Smart Kitty begins to separate waste from litter using its raking system. Cat waste goes into a closed container that hides it away, while simultaneously masking any odor. When it comes to the removal of waste, simply detach the container's disposable molding and toss it in the trash.
Pura
Wouldn't it be nice to know how much water your cat is drinking on a daily basis? Now you can, with the Pura, a smart water fountain designed specifically for cats. By placing a tag on your cat's collar, you can track your feline friend's water intake via a handy smartphone app. It also provides information on any behavior changes your cat may be going through, as well as handy reminders for you to change the water.
PlayDate Smart Ball
This incredibly sleek all-in-one driveable play ball has a camera inside of it. Simply set up your Playdate Smart ball easily at home, then open the app on your phone from anywhere at all and play away! The ball is durable and most importantly, pet-safe, as it's made of a chew-resistant polycarbonate shell that is specifically designed to withstand rigorous play. The ball connects to your WiFi and can be accessed from anywhere with internet access, allowing you to play with your pet while on the go! With a 5 megapixel, 160-degree wide-angle camera, you can see just about everything your pet is doing at all times!
Findster GPS Pet Tracker
Want to know where your pup is at all times? Attach the tracker to your pet's collar and track their location and activity on your phone in real-time, without having to pay for a subscription. Using reliable and precise technology to monitor your pet during their adventures allows you real-time tracking capabilities.
WickedBone Toy
This intelligent interactive chew toy is a hit for dogs. Made of FDA food-grade polycarbonate material, which is strong, yet soft, it protects your dog's claws and teeth as they play. The WickedBone toy is in the shape of a bone and has wheels allowing you to drive it around in order to attract your dog's attention. You can either control the toy by using the joystick via the app or leave it in auto-play mode, where it's programmed with 12 types of emotional driven systems, allowing it to respond in different ways depending on different behaviors your dog portrays. With 9 available motions, such as roll forward, turn around, shake body, backflip, front flip, quick spin and more, you can choose how you want to attract your dog's attention. Detachable tires and a protective cover makes it easy to clean and the long battery life makes it a great way to entertain your dog.
Which Smart Pet Devices Are Right for You?
Obviously, there are plenty of excellent smart pet devices on the market, and now that you've learned about a couple of the devices above, which ones do you think could be right for you? A lot of it depends on what kind of pet you have.
Most of these devices have been invented for more common household pets such as cats and dogs. The use of these devices depends on what you're looking to accomplish. This could include entertaining your dog while you're not at home, tracking your pet's location, tracking their activity levels, video monitoring while you're out of the house, or even rationing their food so as to ensure they're not overeating.
More Related Articles