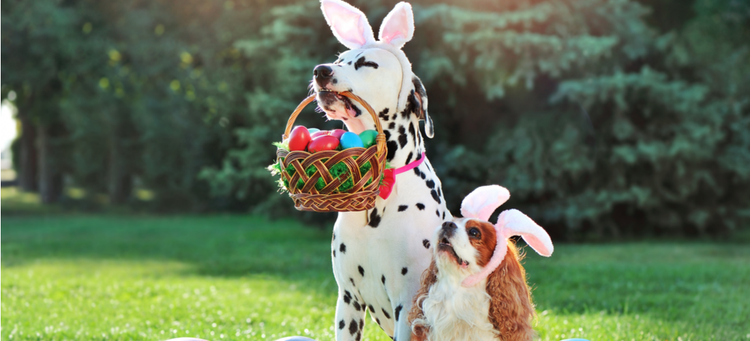 13 Egg-citing Easter Pet Posts
Hoppy Easter, everybunny! Need some inspiration for your holiday posts? These Instagram captions are perfect for festive photos.
Wishing everyone an egg-stra special Easter!
"No need for an Easter bunny when you can have an Easter bully."
A balanced diet is chocolate in both hands.
The best Easter is one spent with your Peeps.
(Cad)bury me in chocolate.
Not decorating eggs today? Yolk's on you.
Hey there, hop stuff.
Way too egg-cited about this holiday.
Having a good hare day.
I couldn't carrot all!
Don't worry, be hoppy.
Did you hear the joke about the egg? It's not all it's cracked up to be.
Without you, I'd go off the Peep end.