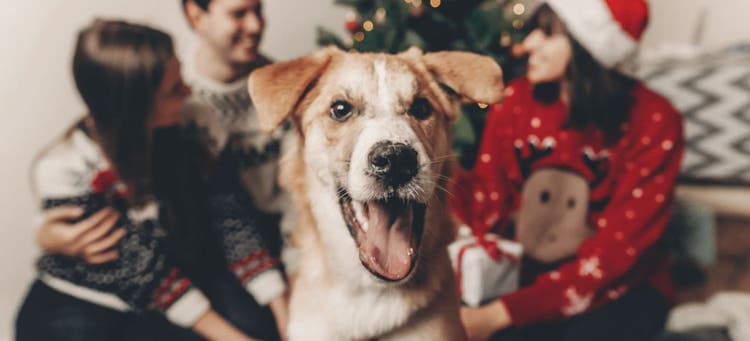 Pamper Your Pets with these Indulgent Holiday Gifts
Does your pet have high-class taste? Make their holiday dreams come true with these over-the-top pet products that will complement their sophisticated style.
Electronic Bentley
This remote-controlled Bentley is the perfect way for your pet to get around town and show off to their furry friends. With you controlling where the car goes, your cat or dog will be able to tour the neighborhood, pick up their crew, and hit the town in style.
Luxury Pet Sofa
Don't let your baby lie on a sub-par pet bed when they can have their own pet couch. This stylish number boasts tufted blue velvet and is sure to match your pet's aesthetic.
Bunk Beds
Does your fur baby love to perch? Put them to bed in style by setting them up with their very own bunk. It even features stairs to help them get up to the top.
Filter Water Lotus Pet Fountain
Water bowls are so passé. Upgrade your pet's hydration with these lotus-sculpture water fountains. Filtered water will take their style to the next level of freshness.
Handmade Solid-Oak Pet Bed
Your pet deserves the best, and these solid-wood frame, handmade pet beds make for a luxurious nap. With this bed, your pet will sleep better than you do.
Cat Hammock
Is your cat cooler than you? These pet hammocks are exactly what every cool kitty needs to relax in style.
Swarovski Crystal Pet Collar
Add some bling to your pet's neck with the Swarovski crystals on this stylish collar. When your pet goes for a walk, they'll be the talk of the town with all this sparkle.
Rocket 3-Story Cat Condo
Send your cat to space with this insanely cool space-rocket-shaped kitty condo. If you have multiple cats, they'll love that they can have their own "floor."
Luxury Cat Tree
Give your furball the best cat tree on the block. With a house for napping, and a wheel for exercise, they will live their best life with their very own home thanks to this luxury cat tree.
Shaded Pet Stroller
If your pet thinks their paws are too good to touch dirt, believe them! Giving them this pet stroller with a retractable shade adds a touch of class to their daily walks in the park.
Pet Massager
Everyone loves a relaxing massage. Let your pet kick back with this specially designed electronic massager for pets.
Snoop Dogg Golden Pet Food Bowl
No one knows style more than Snoop, so let your pet honor their favorite musician with these Off the Chain Deluxe Pet Bowls.
Spoil your pet rotten this holiday season, because they're the best and they deserve the best.