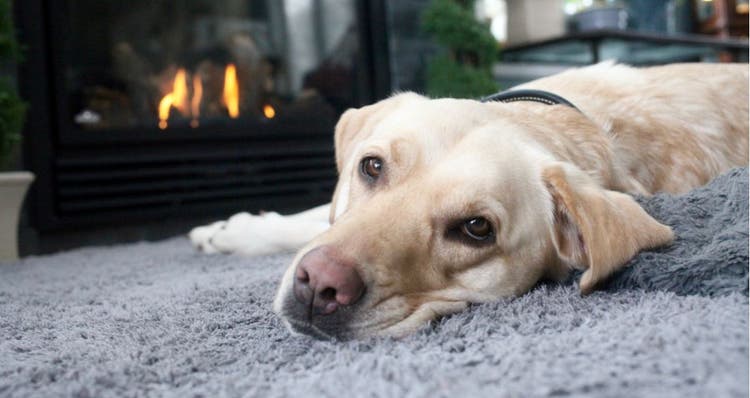 Prepping for National Pet Fire Safety Day
Each year, more than 1.3 million fires lead to around 3,000 deaths, 15,000 injuries, and more than $25 billion in property damage across the United States. These fires often have especially dire consequences for pet owners, with an annual 500,000 pets being injured or killed. Worst of all, the National Fire Protection Association reports that cats, dogs, and other pets start almost 1,000 fires every year.
In 2009, The American Kennel Club (AKC) teamed up with ADT Home Security to bring more attention to the issue. They named July 15th, 2009 as the first-ever National Pet Fire Safety Day and celebrate the holiday each year.
As we look ahead to the eleventh-annual iteration, PetPlace is sharing guidelines to keep you, your pets, and your home safe every day of the year.
Pet-Proofing Your Home
Pet-proofing isn't just a precautionary measure for puppies and kittens. For pets of any age, the average home presents a host of fire safety hazards. Conduct a thorough walk-through of your home to identify risky areas before you welcome a four-legged friend. Notably, these include any areas with loose or exposed wires. Cover these up completely to discourage clawing, batting, and chewing. Remember that pet-proofing your home just once probably isn't enough. If you find out that your pet has been chewing or clawing at wires, redouble your pet-proofing efforts as quickly as possible.
Stovetops, candles, and other sources of open flame are all especially risky. Keeping them away from pets (or pets away from them) constitutes a never-ending pet-proofing process. Never leave your pet unattended with an open flame or uncovered fireplace nearby. Parents of young and energetic pets should exercise special caution by discouraging jumping in the kitchen and removing stove knobs before leaving the house.
Fire Preparedness for Pet Owners
Developing and practicing a fire escape process is an important family ritual — there's no reason pets shouldn't join in. Including them in mock escapes could reduce the risk that they'll panic during an actual fire. If you're putting together an emergency response kit, don't forget pet necessities like medications and treats.
Smoke detectors are (obviously) an essential part of any pet-safe, fire-safe house. Pet owners — especially those who are often away from home — may even opt for the added security of a smoke detector with a built-in monitoring system. These devices quickly alert emergency responders to dangerous situations in your home. When they arrive, they may be able to help unaccompanied pets to escape. Don't forget to place an up-to-date pet alert sign in your window to speed things along even more.
Even if you have a monitoring detector, it's always best to take extra precautions. In addition to eliminating any potential fire hazards, make sure that unaccompanied pets stay in easily-accessible areas. With a series of dog gates, for example, you might confine your pet to an area near your home's front door. There, emergency responders can quickly locate and rescue them. This is particularly helpful if your pet is likely to panic and hide during an emergency.
In the Event of a Fire
If you are able to grab your pet on the way out the door, don't forget a leash or carrier to ensure you can keep them close by. The high-stress situation may otherwise cause your pet to make an escape. If you are not able to get a hold of your pet or pets, do not attempt to re-enter your home. Leave the front door open as you exit and, once you've moved a safe distance, call to your pet. This may be enough to coax them out. Otherwise, make sure the emergency responders at the scene are aware of any pets inside. The Red Cross reminds pet lovers that — no matter what — they should not "delay escape or endanger [themselves]" to rescue a pet.
Don't forget that you may be overwhelmed or even incapacitated during a fire. That's why every possible bit of preparation is important. Something as simple as a pet alert sign (available from the ASPCA) or a few fire escape practice runs could save your beloved pet's life.