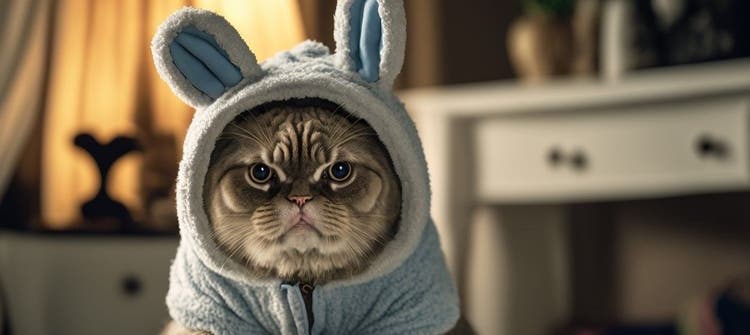 Our Favorite Easter Bunnies from Instagram
The Easter Bunny has arrived on social media! Well… sort of. People are dressing up their pets in Easter's best outfit: a bunny costume. Thanks to Instagram, we all get to partake in the fun. Here are some of our favorite Easter "bunnies."
JT Catsby Is Ready for Easter on the Ranch
This adorable cowboy Easter Bunny is the best gift you could ever get in a basket.
Kiki la Pomeranianne
Kiki's take on the Easter bunny look is simple and chic.
Mooooove Over, There's a New Bunny in Town
Being inspired by the Easter Bunny's style isn't limited to just cats and dogs!
The Easter Bunny's Coming?!
This kitty is so excited to meet his fashion muse this Easter.
Tinkerbell Is Ready for Easter
This sweet pooch and her furry sibling are ready to fill baskets and hide eggs.
Louie the Racoon
Louie knows a rabbit or two, but he's never met this "Easter Bunny" you speak of.
Easter Glamour
This fluffy kitty brings a touch of beauty to their Easter celebrations.
Some Bunny Is Ready for Easter
This sweet Golden Retriever is so excited for their new Easter toy.
Adorable Easter Bunny and Chicks
Size doesn't matter when it comes to Easter costumes.
Stormin Norman the Easter Bulldog
This expressive Easter Bunny is ready for filling baskets.
Fashion-Forward Festivities
Clementine steps up the Easter Bunny game with sophisticated glamour.
If you can't visit the Easter Bunny, bring the Easter bunny to you with these adorable bunny-themed pet costumes. We hope you hop on board with this trend, so we can see more adorable Easter pets ASAP.