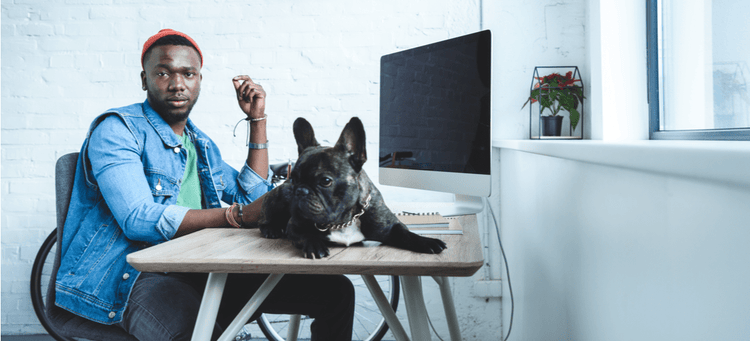 Pets in the Workplace: Take Our Survey
2020 and the COVID-19 pandemic upended office life as we knew it. Employers nationwide closed their doors to adhere with social distancing guidelines and scores of non-essential workers became accustomed to working remotely. While stuck inside, a host of at-home employees brightened up their new offices by purchasing or adopting pets.
As more and more folks finally head back to their cubicles, some hope their employers will introduce new pet-friendly offices to boost morale, while others are excited to take advantage of these policies for the first time.
Have you ever worked for a pet-friendly business? Would you prefer your office with four-legged co-workers? Do you hate the idea of pets in the office? No matter what, the PetPlace team wants to hear from you.
Whatever your stance on office pets, scroll through the form below to take our Pets @ Work survey and share your thoughts. Thanks!