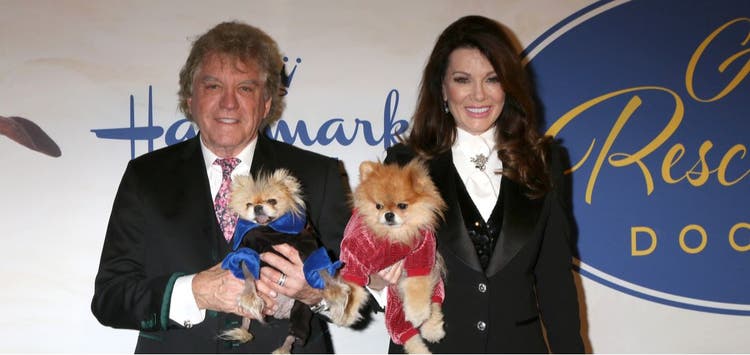 America's Most Pampered Pets: Meet the Pets of the Real Housewives
Viewers of Bravo's Real Housewives franchise can't get enough of the drama that accompanies the larger-than-life personalities and pocketbooks of one percenters around the US. As die-hard fans know, the Housewives aren't the only ones on the show who get spoiled.
Here's a look at a few of reality TV's most pampered pets:
Pets and the City
Real Housewives of New York's Sonja Morgan is best known for her drunken antics and a lavish, but outdated, Upper East Side townhouse, gifted to her by affluent ex-husband, John Morgan. She also happens to be an indulgent dog mom. In Season 6, viewers got to watch her bid farewell to her beloved Millou, an 18-year-old miniature poodle, when she threw a doggie funeral on the East River. In true Sonja fashion, she asked her castmates to attend wearing black dresses and hats to mark the solemn occasion. Since saying goodbye to Milliou, Sonja has invited another dog into her life: a miniature poodle named Marley, who often pops up on camera during episodes of the hit Bravo series.
Tinsley Mortimer also experienced a devastating on-air loss when her dog Bambi died of cancer at their home in the Marmara Park Avenue hotel. Fellow Housewives Sonja Morgan and Ramona Singer showed up at Tinsley's apartment shortly afterwards to find her devastated and distraught. Months later, to honor Bambi's memory, Tinsley adopted Strawberry and Shortcake from China, saving them from the Yulin Dog Meat Festival. Since the adoption, Tinsley has become a big advocate for No Dogs Left Behind, which aims to end dog trafficking and slaughter markets around the world.
A Real Menagerie of Pets in Beverly Hills
Relatively new to the Housewives' crew, but not to the general public, actress Denise Richards has been an animal lover her entire life. She lives in Malibu with her husband, 3 daughters, 6 dogs, cat, horse, and pig named Rosie. Denise credits her late mother with inspiring her to help animals in need, and was on the cutting edge of rescuing animals, far before it got trendy. In addition to adopting senior rescue dogs of her own, Denise is also a big advocate of the Best Friends Animal Society in Los Angeles and actively works to save dogs in kill shelters from being euthanized.
Although no longer on Real Housewives of Beverly Hills, Lisa Vanderpump is still the Queen of Bravo, thanks to her other reality hit, Vanderpump Rules. Throughout her 9 seasons on RHOBH, viewers got a peek into her passion for pets with frequent appearances by dogs Giggy, Pikachu, Shnooky, mini-horses Diamonds and Rose, and swans Hanky and Panky. In fact, Giggy is almost as famous as his celebrity mom, since he's usually dressed to the nines while out and about, prompted by his alopecia diagnosis. Fans also got to watch Lisa and castmate Lisa Rinna hop on a private jet to Ohio in order to pick up mini-horses as a gift for her husband, Ken Todd. The restaurateur and reality show star also founded Vanderpump Dogs, whose mission is to "rescue, rehabilitate, and re-home dogs."
Doggies Do Dallas
Before becoming one of Dallas' Housewives, Kameron Westcott was the founder and designer of BabyLou Pooch Couture, a line of handmade dog clothes. The housewife and entrepreneur conceived of a grain-free dog food marketed to women during her time on the show, and brought her vision to life by launching Sparkle Dog Food. Of course, she hosted a lavish launch party in which her dog (Louis Vuitton Westcott) was brought out on a plush pillow and surrounded by sparklers. Although her beloved Yorkie passed away in September 2019, Kameron has a new dog named Fanci, who is a blonde Pomeranian.
LeeAnne Locken is committed to her rescue dogs–a beagle named Carly and a terrier named Chief, who was a stray that she found roaming around her office parking lot. LeeAnne is notoriously goofy when it comes to her dogs, having famously dressed up in matching hotdog costumes with Carly one Halloween.
Tell Us About Your Favorite Real Pet
Have we left one of your favorite pets from the Real Housewives franchise off of our list? Reach out to us on Instagram to tell us who should have been included in this round up!