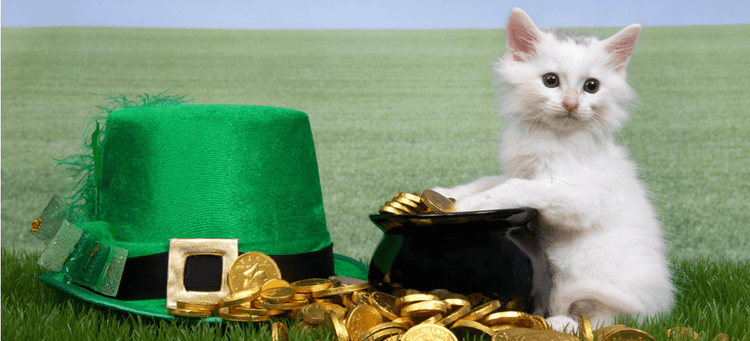 St. Patrick's Day Pets
Getting excited for St. Patrick's Day? PetPlace wishes you a day full of rainbows, pots of gold, and lots of Irish cheer. Scroll down for proof that pets make every holiday better… Sláinte!
Beauty is in the eye of the beer holder.
Charlie shamROCKS!
Who needs luck when you've got charm?
Looks like Rusty has reached the pint of no return…
This leprechaun outfit is pure gold.
When do the shenanigans begin?
It ain't over 'til it's clover!
Who's feline lucky?
Albert has us believing in magic.
Let's get this paddy started.
I-rish every day was Saint Patrick's Day!