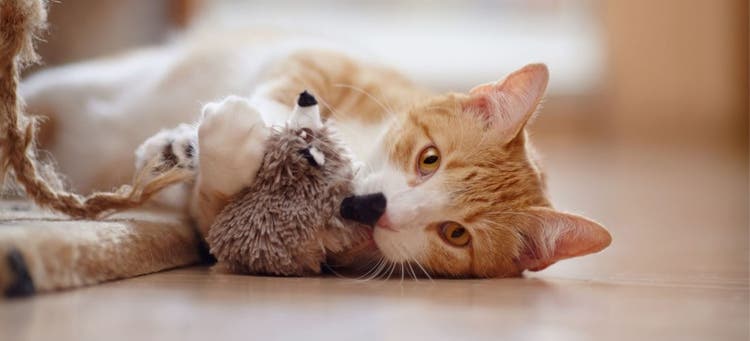 SuperZoo's New Product Showcase Award Winners
A panel of pet experts chose a handful of product winners in various categories for the SuperZoo New Product Showcase. A first-place winner and a runner-up were awarded in these categories: dog, cat, bird, farm and feed, small animal, aquatic, herptile, grooming, accessories and gifts, and point of purchase. Here are highlights of the dog and cat products that made the short-list.
Enrichment for Pets Is the Real Winner
The top two winning products have one theme in common: both are interactive toys that improve the quality of our pets' lives. These are considered behavioral enrichment tools and help with anxiety, stress, and problems like chewing.
Product Showcase Awards:
Cat
1st place: Hagen Group Catit Senses 2.0 Wellness Center
Runner-up: Koowill Groovies Dental Cat Treats
Dog
1st place: Innovative Pet Products LickiMat
Runner-up: Jiby Dog Crew Dog Skatebowl
Interactive Toys Continue to Delight Felines
The Hagen Group Catit Senses 2.0 offers felines a massage! This new toy is a form of enrichment for cats and is a calming spot.
The product engages all your feline's senses and their natural instincts indoors. It has cat brushes and massage ridges to be used as a cat self-groomer.
Dental Treats Are Important for Oral Health
It isn't easy to brush your cat's teeth! Koowill Groovies Dental Cat Treats are designed to clean your cat's teeth with a unique crunchy texture.
These cat dental treats have:
Angled grooves: The different angles are created to fit your cat's jaws.
A variety of grooves: The unique grooves are designed for maximum tooth contact.
Ridges: The ridges remove plaque and tartar.
Lick Mats Promote Calm Behavior
The Innovative Pet Products LickiMat is the latest innovation in this category. The mats are intended to be covered with soft foods like yogurt, bananas, and canned food, and licking releases endorphins, which can relax anxious animals. You can also feed your dog their meals on a lick mat to slow them down.
Pet Owners Prefer Creative Designs for Gear
Do you like to skateboard? The Jiby Dog Crew Dog Skatebowl is a creative bowl designed for pet parents that enjoy making mealtime fun for their dogs. The brand's mission is to "inspire positivity through creative design and to set a new standard of authenticity and innovation in dog gear."
Behavioral Enrichment Is an Ongoing Theme
These products provide sensory enrichment with activities that stimulate smell, touch, and taste. Ultimately, these toys help pets with anxiety, and a mentally satisfied dog or cat is one of the goals of the SuperZoo Product Showcase.