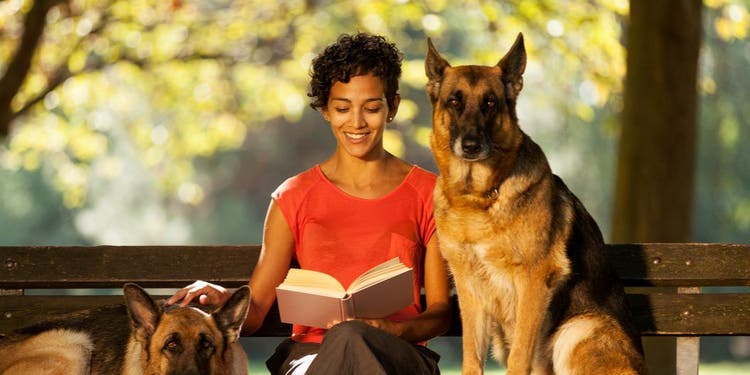 Everything You Need to Know About Becoming a Pet Sitter
How often have you found yourself being asked to watch a friends' dog or a neighbors' cat for a day, or even a weekend for that matter? Are you the type of person who will happily agree to do so? If so, have you thought about making some money for it? Sure, your friends and neighbors might give you some cash or buy you a pizza for helping them out, but did you know you could make some good money just by doing the same thing for clients? If sitting around, taking care of, and playing with dogs and cats sounds too good to be true, well it's not.
Busy pet owners all across the country find themselves in situations where they're in need of a pet sitter all the time, whether it's just to let their dog out to the bathroom and feed them, or actually spend an entire weekend with their pup since they'll be out of town. Either way, pet sitting is a job with plenty of opportunities.
Of course, doggy daycares exist, but there are a plethora of reasons an owner might not want to take their pooch to doggy daycare. Some dogs may have anxiety in new environments, others might not be the most social with strangers or dogs they haven't previously met, and some could have various health problems that doggy daycares might not want to deal with.
Doggy daycares can be a great option for some pet owners, offering plenty of benefits, but they may not be for everyone. This is where pet sitters come into play as an alternative option. Pet sitters allow dog owners peace of mind knowing that their dog is at home, where they feel comfortable, with all of their own toys, food, and comfy sleeping spots.
Pet Sitter Responsibilities
Pet sitters have an array of responsibilities that can include any of the following,
A Pet Sitter's responsibilities include basic care of their client's pet while they're away from home, whether it be for work, business travel, or vacation. Pet sitters must be able to perform various tasks such as providing the animal they're taking care of with food and water, brushing their fur and teeth along with additional grooming based on the animal, providing plenty of exercise, which could be a walk or run, cleaning cat litter boxes, and providing animals with necessary medication if applicable.
As a pet sitter, you may also be responsible for taking pets to regularly scheduled vet visits, taking them to the groomer, or even taking them to a behavioral training class. If the animal is under your care, you may also be responsible for taking them to the vet if they become ill and require immediate medical attention.
Benefits to Pet Sitting
There are plenty of benefits when it comes to offering your services as a pet sitter. Some of these include flexibility, the opportunity to work for yourself, and working with animals!
When it comes to flexibility, the nice thing about pet sitting is that you can do it when you want, as often as you want, and for as long as you'd like. Pet sitting can be something you do on the side for some extra money or you can even go so far as to start your own business. If you're interested in starting your own business. Read How to Start a Dog Walking Business. All of the same principles will apply when starting a pet sitting business.
How to Offer Your Pet Sitting Services
If you're an animal lover looking to begin a career with animals and you've determined that pet sitting is a service you're interested in offering, there are a few things you'll need to decide on before you get started.
This includes whether you're going to be a full-time pet sitter or just offering your services part-time. This is important as it may affect how you decide to pursue this opportunity. If you're looking to turn this into a full-time career, then you might consider starting your own pet-sitting business.
To start, this could include designing a flyer and business cards, distributing these throughout your town, posting ads online and on social media, and beginning with a few clients until word of mouth allowed your business to grow. The benefit of starting your own business is that you're able to keep 100% of the profits, but you'd have to do your own marketing, develop your own client list, and do all of the administrative work yourself.
If you decide that pet sitting is something that you'd only like part-time, then you might decide on working with a company like Rover.
Rover is similar to babysitting sites such as Care.com, except that Rover is for pets. You can sign up as a dog sitter through Rover and get connected to a network of pet owners that are looking for individuals that can take care of their dogs through means like overnight boarding, pet sitting, and dog walking.
The fun thing about Rover is that every opportunity is different from the previous one. One day you could be caring for a client's dog at your home while they're away, and then the next day you may be asked to staying at their house.
In order to sign up for Rover, you'll need to submit a formal application and create a profile on the site, submitting a wide range of information in order to identify your identity and skill level with animals. But, be forewarned that their standards are strict and the screening process is thorough, with only one-third of applicants getting accepted into the program.
The amount of money you make working with Rover depends on your rates, how often you're willing to pet sit, and for how long. Some full-time pet sitters reporting earnings of over six figures.
Related Articles