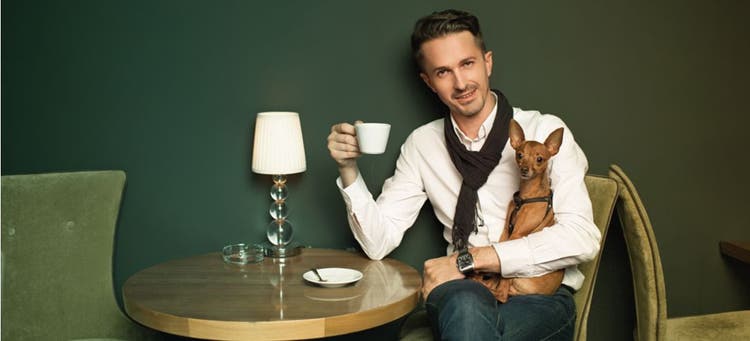 Pet-Friendly Restaurants and Stores: Where to Go and How to Behave
If you're like most pet parents, you probably have a strong emotional connection with your furry friend. So, it makes sense that you'd want to treat them as one of the family and take them with you on outings around town.
In recent years, more and more restaurants and stores have responded to this desire by welcoming pets. But which well-known stores and restaurants are pet-friendly? And what do you need to know before visiting with your four-legged friend? In this article, we'll answer those questions and more.
What Types of Stores Are Pet Friendly?
A growing number of retail chains across the US now allow pets. These include big names like PetSmart, Home Depot, and Nordstrom. From electronics stores to retailers selling home goods and clothing, there are more places than ever to shop with your pet.
Which Stores Don't Allow Pets?
While an increasing number of businesses are deciding to open their doors to pets, there are still many stores that remain pet-free. Most major grocery chains and many big-box stores like Costco, Ikea, and Sam's Club do not allow pets inside. When it comes to small businesses, some welcome pets, while others have a strict "no pet" policy.
It's also worth noting that local regulations may prohibit pets in certain stores even if the store itself does not have a policy against them. Some chains may also have local variations on their pet policy, so it's always a good idea to call ahead before visiting.
5 Popular Pet-Friendly Stores
Ready to plan a shopping trip with your pet? The following stores are among the most popular pet-friendly retailers:
The Gap. This iconic company is dog friendly. Just make sure that your dog is leashed and stays by your side. Some individual stores may not have a pet-friendly policy, so make sure to call ahead.
Nordstrom. Nordstrom is an upscale retailer with a pet-friendly policy. Whether you want to shop for a new pair of shoes or some stylish home décor, you can take your pet with you. Just ensure that they're leashed and well-mannered.
Anthropologie. This big-name retail store is a great place to shop for trendy clothing, jewelry, home décor, furniture, and more. If you love shopping here, you'll love the fact that they're okay with bringing your pet along.
Home Depot. Home Depot is a great place to pick up supplies for general home improvement projects. Your pet can tag along here, but they should be leashed at all times and you must clean up after them.
PetSmart. PetSmart is your go-to store for everything pet-related, so it's no surprise they welcome pets. Whether you need to make a quick stop here or you want to dedicate an entire outing to your furry friend, this is one of many pet-friendly stores.
Basic Etiquette When Shopping with Your Pet
Before you take your pet shopping, it's important to keep a few things in mind. First, consider your pet's behavior and whether they're comfortable in new environments and around other people and animals.
Only take your pet shopping if they're well-behaved and unlikely to startle or scare other people. Also, keep in mind that pets should be leashed at all times.
Here are some quick tips to ensure that your trip is enjoyable for everyone:
Do Your Research
Never assume that a store is pet-friendly or that individual locations of a chain will have the same policy. Always call ahead and ask before you bring your pet with you.
Use a Short Leash
If your pet isn't leash trained, it's never a good idea to bring them with you. Even if they are well-trained, use a short leash that gives them just enough room to move around comfortably.
Make Sure Your Pet Is Well Behaved
Make sure that your pet behaves properly – this means walking the aisles by your side without pulling things off shelves or disrupting other shoppers.
Don't Let Your Pet Get in the Way
Your pet should be trained to stay by your side and move away from other shoppers when walking the aisles.
Clean Up Accidents
It's a good idea to make sure your pet relieves themselves before entering the store, but if an accident happens, you should clean it up at once.
5 Popular Pet-Friendly Restaurants
It's not just stores that welcome pets. Some popular restaurants allow pet parents to dine with their pets:
Dairy Queen. Dairy Queen allows dogs in the outdoor patio area. Does your dog have a fondness for ice cream? Some Dairy Queen locations offer delicious Pup Cups for your canine companion!
Starbucks. Many Starbucks locations welcome dogs, just as long as they're leashed and aren't inside the store. Ask the barista for a Puppuccino (a cup of tasty whipped cream) from the Starbucks secret menu!
Shake Shack. This restaurant started in the park, so they love having four-legged friends over. They have a special dog menu that includes delicious items like ShackBurger dog biscuits.
Lazy Dog Restaurant and Bar. Every branch of this restaurant features a dog-friendly patio. Your pooch is sure to love the dog-themed space with its special pup menu that includes items like grilled chicken and brown rice, hamburgers, and more.
Olive Garden. Although pets aren't allowed inside the restaurant, some locations allow them on the patio. Make sure to call ahead and ask for pet-specific rules.
Basic Etiquette When Dining with Your Pet
Although regulations state that pets aren't typically allowed inside restaurants, pet-friendly restaurants welcome pets in outdoor seating areas.
Here are some rules to keep in mind if you plan to dine al fresco with your pet:
Know the Rules
Just because a restaurant has a patio, that doesn't mean they'll allow your pet. Check with the restaurant and make sure it's pet-friendly before bringing your pet along.
Keep Your Pet on a Leash
Always keep your pet on a leash to prevent them from wandering around and disrupting other diners. Your pet should sit close to you without taking up too much space.
Make Sure Your Pet Is Well-Mannered
Your pet should be well-behaved, so they don't disturb other diners. This means they should be quiet and calm at all times.
Bring Your Own Supplies
Restaurants that welcome pets are not obligated to supply you with water bowls and food dishes. What's more, state health department regulations often prohibit restaurants from supplying these items.
No Eating Off Plates or the Table
Don't let your pet eat off the table. They shouldn't be licking food or tidbits off your plate, as this is a health code violation.
Be Respectful
Remember, always check with a store or restaurant before bringing your pet along. By being respectful and courteous, and having your pet do the same, you may find even more pet-friendly options popping up in the future.