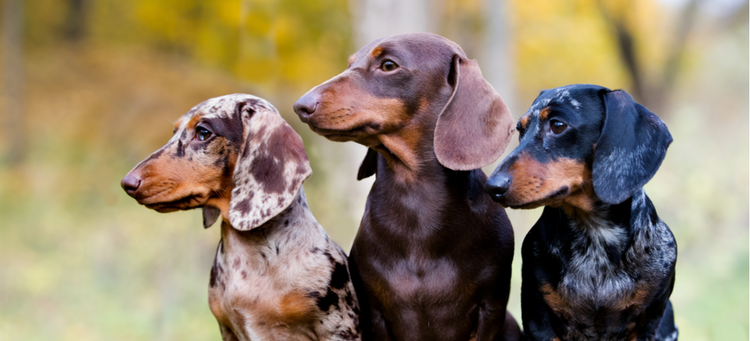 PetPlace Chat: TikTok Vet Dr. Adam Christman
Like many professionals, Dr. Adam Christman saw his work life totally transformed by the unprecedented COVID-19 pandemic. Despite enforced social distancing, Dr. Christman managed to connect with hundreds of thousands of pet owners throughout 2020 thanks to his skills on social media. Sharing expertise, singing the praises of pet care products, and even telling the occasional dad joke, Dr. Christman has built a following of more than 200,000 on TikTok. As the "TikTok vet," he's taken his career in an exciting new digital direction and made pandemic pet parenthood a little less stressful for people everywhere.
We talked to Dr. Christman about his multifaceted work as a pet advocate, the thrill of educating pet parents, and the benefits of social media.
Meet Dr. Adam Christman
Dr. Adam Christman, DVM
PetPlace: Tell us about yourself . . .
Dr. Adam Christman: I'm the Chief Veterinary Officer at dvm360 and Fetch, the number one veterinary multimedia company in the country. I've been practicing veterinary medicine as well for about 17 years. I've transitioned from full-time practicing to working in the multimedia space which includes webinars, podcasts, print, and digital writing for dvm360 magazine, Firstline, and VetEd. I also practice on a relief basis and teach in the veterinary assistant program at my local community college.
How Pet Care Has Changed During the COVID-19 Pandemic
PP: How has COVID-19 changed the way you engage with pets and pet lovers?
DAC: Everything is so different. Our workflow and the way we communicate with pet parents has made almost a complete 180. For example, almost all practices are still using virtual curbside check-in. So, what does that mean? It means parents can't be present with their fur babies in the hospital and we have to make adjustments accordingly. Whether it's through FaceTime or just text messaging, we need to provide for some sort of virtual communication throughout visits. The pandemic has also fundamentally changed how we invoice pet parents for our hours. We're still using contactless payment methods like Venmo and PayPal or coming out to cars rather than accepting payments at the front desk.
When it comes to reviewing estimates or payments plans, it's become more important than ever to over-communicate with pet parents and make sure we're aligned. For example, if we're taking an x-ray or doing lab work, we need to make sure the pet parent sees the value in those services. It's one thing to see a bill and another to see everything that goes into calculating that sum. What we're trying to do this year is make that information clearer upfront to ensure everyone is getting the information they need right away to make an efficient decision for their pets' health and minimize the time that they're out and about, potentially exposing themselves to COVID-19.
PP: Has going to the vet become more stressful?
DAC: Let's face it, our pets are our lifelines right now. We know that pet adoption is at an all-time high and that people need their animals now more than ever. Dropping off your babies rather than being there with them is stressful. As pet parents, we want to be part of the treatment process, a part of the solution. We want to be empowered and to learn how to do what's best for our pets. When we're not there, it's easy to feel hopeless and helpless. That's forced us to rethink things from the vet's perspective a little bit and really focus on communication. We've got to do what we can to check in with pet parents, follow up, and keep them as involved in the process as possible.
One thing I'd encourage all pet parents to do is pack their patience. Pack your patience, because we're all this together. We're on the same side of the exam table. Even if you can't be physically present with your pet, you can trust us. We're never going to do something that's not in your pet's best interest or that's beyond your financial means. We always want to make sure everyone is aligned to make sure we can enhance and improve the human-animal bond.
Engaging with Pets and Pet Lovers
Meet Dr. Christman's furry family members.
PP: Do you have pets of your own?
DAC: There are four chambers in the heart and I tell people that's why I have four Dachshunds — to fill up my heart. I have two wire-haired Dachshunds and two smooth: Chelsea, Connor, Carl, and Clark W. Griswold. I couldn't function without them. They always give me a reason to get up every day. The unconditional love they have for me and my family is just huge and it's the least I can do to give them safety and shelter and grooming. Pets may just be a small part of our world, but we're their entire world. We're seeing the power of that unconditional love on the global scale as adoption rates go through the roof.
PP: What's your favorite way to engage with pet lovers and share insights?
DAC: I love teaching more than anything, but I think I get the most engagement and resonate most on social media. If you had told me three months ago that I'd find a home on TikTok, I'd have told you that you were lying. TikTok has become my home. I have over 210 thousand followers and I'd say 99% of them seem to be pet parents. There have been times when I've showcased certain products and then they've sold out. It made me realize what a potentially powerful platform I was working with.
With TikTok, I have the power to connect with pet parents all over to quickly answer simple questions or engage in conversations for tougher ones. I get to make people laugh too. My passion is in teaching and I've been impressed with the degree to which everyday pet owners are pursuing their education. They want to learn and they want to learn from credible sources.
PP: You're a huge Disney fan, but could you pick just one favorite Disney dog?
DAC: Goofy. Hands down. He's silly, adorable, and he's been around for a long time. I'm not sure we need to worry about him getting euthanized. Walt Disney said that getting old is mandatory, but growing up isn't. I think Goofy embodies that spirit and I try to as well in my daily life.
Strengthening the Human-Animal Bond
PP: What are some of your 'pet' causes?
DAC: In the broadest sense, my cause is the human-animal bond. One way to help strengthen the human-animal bond is to focus on education for pet parents, ensuring they understand what it means to be a responsible owner. In both purchasing and adopting, I really believe in matching the pet to the perfect home. It's important that pet parents can do their research, look into reputable breeders and adoption centers, and really come to understand the wants and needs of a particular dog or cat. When they're educated, pet parents can be an advocate for their animals by making sure they've always got a voice. I say it all the time, in 2021, there should be no such thing as animal abuse. Tools like social media can help us all educate each other about things like dogfighting and share resources for combating them.
PP: Any advice for pet lovers hoping to stand out online?
DAC: Finding your tribe is always important. It's also key to tell your story and do it in a fun way. When I talk to my followers, I make it fun and I speak from the heart. I really believe that I'm in the best profession on the planet and I want to exude that feeling when I engage with my followers. Authenticity is key. And don't be frustrated when it comes to numbers, just be consistent with your posting and look for opportunities to collaborate. Collaboration breeds innovation and getting a tag from the right user could go a long way in improving your visibility. When it comes to the negative sides of social media, you have to have a little bit of a thick skin. Sometimes you have to let your haters be your motivators.
PP: What's next?
DAC: As we're hopefully coming out of the pandemic, my goal is to start some more live events. Whatever I do, I want to empower and enrich the veterinary profession in new ways and better connect vets with pet parents. If there's an opportunity out there, I'm definitely going to go for it.