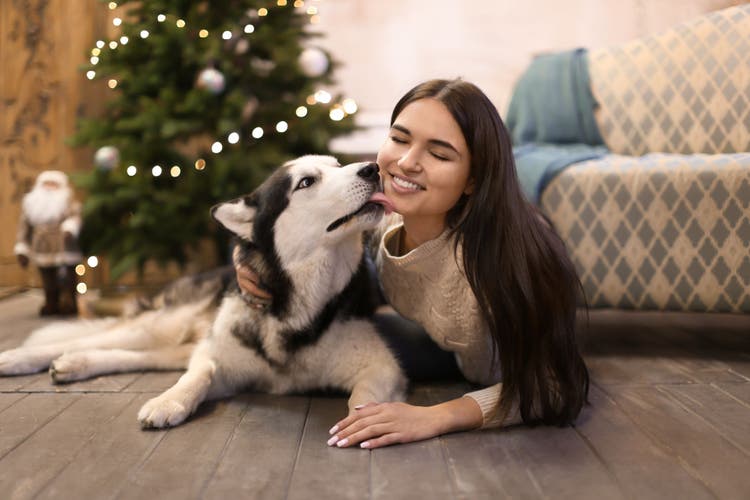 Get a Deal to Bring a New Pet Home for the Holidays
Give a New Friend a Forever Home This Season
The holiday season is all about coming together, and what better way to embrace the holiday spirit than by opening your home to a new furry friend? If you've been thinking about adopting a dog or cat, there's no better time than the holidays.
Shelters tend to fill up during the holiday season, so there are plenty of pets looking for a new place to call home. Many shelters will be looking for a way to find homes for all the additional pets, especially since many are already housing more pets than they can handle. Because of that, holiday pet adoption events are popping up around the country.
Holiday pet adoptions are ways to inspire prospective pet adopters to take the plunge, and also to help shelters manage such a busy time of year. One thing that many holiday pet adoption events are offering deals on fees to help make the decision a little easier. While adopting a pet instead of buying from a breeder is already a great way to save money, many shelters are trying to make an effort to make room.
You can find a shelter local to you here.
Adoption events are also great because you can meet and interact with the furry face you fell in love with online, and see if they are the perfect fit for your family. Of course, you should always think hard about adopting a pet and make sure that you're completely ready to take on the responsibility.
While holiday adoption events are exciting and great ways to get an affordable pet, you should never do it if you're not ready. Many families are driven to adopt a dog or cat for the holidays as a gift, but this often goes differently than people plan. For one, the holidays are a very busy time, and a new pet will need time to relax and adjust to their new space, as well as get comfortable with you and your family. The hectic nature of holiday dinners and events can easily stress out a pet and make them react in ways that they normally wouldn't.
The worst thing you can do is take a pet home, and then decide that the commitment just isn't for you. If you want to give a pet as a gift, remember that it's a gift for the whole family, or everyone in the home, not just one person.
So, if you're looking for a new dog or cat this holiday season, take a look around your local shelters! You just might find a local event that's offering a special deal just for the holidays. Support your local shelters and give a pet who really needs it the perfect forever home.