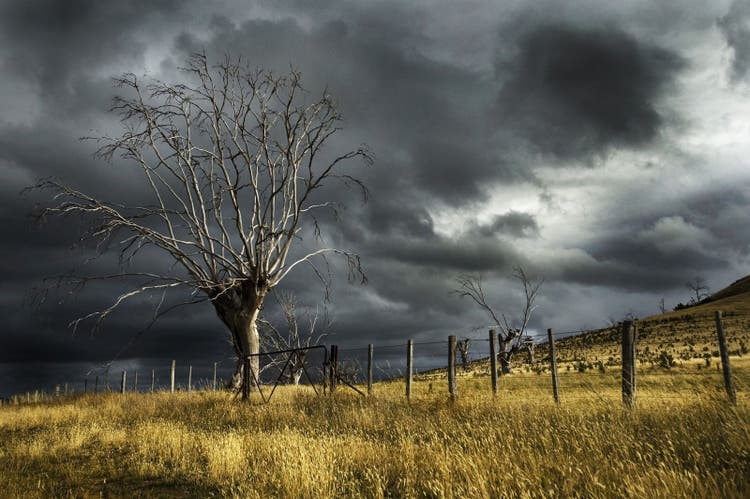 Keeping Your Pets Safe During National Disasters
August was national disaster preparedness month and with a hurricane having just left Texas and one about to hit Florida we thought that now was the best time to discuss safety for your pets before, during, and after a storm. The strategies and tips listed below can be used for any type of storm, from tornadoes to hurricanes, so read on to make sure that you and all of your furry family members are prepared for a national disaster. It should be noted that a majority of the resources listed below are courtesy of our friends at Ready.gov and FEMA.
There are steps you can take before, during, and after a storm to help your pet through this scary period. But sadly, most pet owners aren't ready. In a study published by the AKC, it was found that only 61% of pet owners have a pet evacuation plan. Only 61%? This is troubling as 97% of pet owners would take their pets with them in case of an evacuation. What does this mean? This data shows us that most people view their pets as family and would take them with in the case of an evacuation, but only a little over half of pet parents have thought through the logistic and realities of evacuating with a pet.
Evacuating with a pet or keeping a pet safe during a storm is not as easy task as you might think. While the study did show that 91% of owners say they have a copy of their pet's vaccination records, 79% have their AKC registration papers, 93% have an extra leash, and 89% have extra dog food that's not enough to keep your pet healthy in a disaster.
In the same study, 22% of those who did not have an evacuation plan for their pet said it is because they live in a geographic location that isn't a likely target for terrorism or is not susceptible to natural disasters or other disasters, while over half (52%) said they
would like to have an evacuation plan but didn't know how. Additionally, while a majority of owners had vaccination records and extra food and water on hand for their pets, three-quarters (76%) did not have the items assembled in a portable pet disaster kit in the case of an immediate evacuation.
So what does this all mean? It means that most Americans want to either take their pet with them or have a kit prepared in the case of a national disaster, but few either know how or have taken the time to assemble said kit. Well, in the name of national disaster preparedness month and for the love of pets we've assembled a general outline of everything you need to know about being prepared for a national disaster when you own a pet.
Make an Emergency Plan
Being organized before a national disaster hits is the most important step to national disaster preparedness month. Disaster can strike at a moment's notice, make sure your entire family is ready by creating an emergency plan ahead of time. Start by asking yourself the following four questions:
How will I receive emergency alerts and warnings?
What is my shelter plan?
What is my evacuation route?
When answering these questions, you'll need to consider the individual needs of each member of your household, including your pets. Here are some prompts to consider:
Different ages of pets within your household: Consider the age of your pets and how that will affect them during a storm. For example, an older pet might require more assistance than a younger one due to limited mobility or sight.
Responsibilities for assisting others: As far as animals go, it will be your responsibility to assist them through a national disaster, whether that includes evacuating or sheltering in place.
Locations frequented: Is your cat usually sleeping in your bedroom while your dog lounges in the family room?
Dietary needs: Do any of your pets have restrictive dietary needs that will prevent you from finding food?
Medical needs including prescriptions and equipment: Do you have pets that require medication at regulated times or need equipment to manage their day to day lives? Some examples of equipment could include nebulizers or inhalers.
Disabilities or access and functional needs including devices and equipment: This refers to pets who need assistive devices such as prosthetics or braces to function.
Sign up for alerts and warnings in your area
There are three types of warning and alerts that you can receive when it comes to a national disaster.
Learn your evacuation zone and have an evacuation plan
Conducting a simple Google search or contacting your local emergency management officials will provide you with information on which evacuation zone you live in. We found a partially complete list of states who are more prone to evacuations here.
Prep For Travel For Your Pets
When traveling with your pets, you'll need quite a few items. We recommend that create a disaster box for each of your pets. You can use a simple plastic tub to store all of these items year round, then if disaster comes, simply load the box up in your car, and you'll be set. Or, if you need to evacuate quickly and will be doing so without your car or on government transportation this box will be an easy way for you to find what you need the most for your pet right quickly. Your portable pet disaster kit should include:
1 Week Worth of Food
1 Week Worth of Water
Important Medical Information/Records
A Toy
Poop Bags, Kitty Litter, or Waste Management Tools
Prescription Medication
An Extra Leash
Food and Water Bowls
Have a crate or other pet carrier ready to go
Have your pet microchipped
Amass Your Knowledge
It's important to plan as much as possible when it comes time to evacuate. Learn the following about your surrounding area to be better prepared.
Create a list of pet-friendly hotels outside your evacuation zone
Learn the best methods for sheltering in place with your pets
Learn how to make a DIY litter box or waste management system for small pets
Develop a buddy system with family, friends, or neighbors about who will do what in the situation where you can not take care of your pet
Gather contact information for emergency animal treatment.
Talk to your vet about emergency planning
Be informed about which types of disasters/emergency are likely to take place in your region
Be Prepared With PetPlace
No one can predict when disaster will strike, so being prepared ahead of time can save you both time and heartache. With over 10,000 vet approved articles, we take pride in being one of the largest online sources of pet information. Keep your eyes peeled as we delve deeper in national disaster preparedness month and steps you can take to be fully prepared before, during, and after a national disaster.