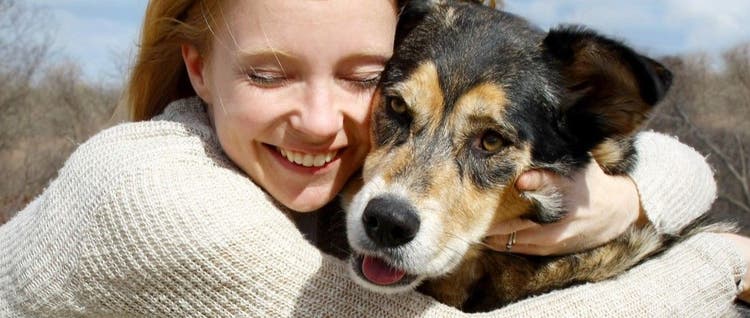 Featured Pet Rescue: Longmeadow Rescue Ranch
When you think of animal rescues, your local shelter probably comes to mind first, but dogs and cats aren't the only animals in need of care. Farm and wild animals often need a safe place to stay and the care of compassionate humans as well. Rescue groups like Longmeadow Rescue Ranch© step up to care for these animals and find them a home of their own.
About Longmeadow Rescue Ranch
Located just outside of Union, Missouri, Longmeadow Rescue Ranch is operated by the Humane Society of Missouri. They have a mission to not only provide care and rehabilitation for horses and farm animals, but also to teach the public with their educational programs for kids and adults.
Originally known as Packwood Longmeadow Farm, Longmeadow Rescue Ranch was purchased by the Humane Society of Missouri in 1988. They were able to make the purchase and set up the rescue program thanks to a generous donation by George Packwood, Jr., the former owner. His only stipulation for the bequest was that the land always be used to care for ranch animals.
How Longmeadow Rescue Ranch Helps Animals
Longmeadow Rescue Ranch specializes in neglected and abused farm and ranch animals like horses, pigs, goats, alpacas, and other animals in need. They work with these animals to bring them back to peak health with specialized food and care from employees and volunteers. With over 165 acres at their disposal, they have the room to give each animal the space it needs to thrive.
Some of the animals that arrive at Longmeadow Rescue Ranch require months of rehabilitation. Horses like Scarlett that arrive malnourished, for example, take months just to put on the weight needed to begin training and temperament work.
Other residents of Longmeadow Rescue Ranch arrived because their owners weren't prepared for the care they would need. Hannah, Tootsie, and Toby are a trio of potbellied pigs who were surrendered after they outgrew their original owner's expectations. The staff worked to find the right home for all three pigs where they could thrive regardless of size.
Education Programs at Longmeadow Rescue Ranch
Longmeadow Rescue Ranch understands that some of the difficulties they face are based on the ignorance of the public for the care requirements of these larger ranch animals. The example of Hannah, Tootsie, and Toby highlights the trends of people adopting "mini" pigs only for them to grow to nearly 200 pounds in a few years. With programs geared toward children and adults, they hope to spread awareness about the care needs for these animals, as well as the work the rescue does to keep them safe and healthy.
Longmeadow Rescue Ranch not only offers hands-on classes at the ranch designed around STEM requirements for field trips, but they also offer programs designed to suit multiple disciplines like biology, social sciences, and even history. Teachers can even work with the ranch to set up a custom course to suit their needs with the staff and volunteer instructors. They have even created coursework for kindergarten through sixth grade students that align with educational standards on the local, state, and even national level.
How You Can Help Longmeadow Rescue Ranch
Like many rescue groups, Longmeadow Rescue Ranch is a non-profit organization and is in need of donations. They have created the Second Chances Equine and Farm Animal Fund to provide the food, training, and medical care these animals need. If you are looking for a way to help abused and neglected animals, this is a cause worthy of your donations.
You can also sponsor a Barn Buddy. This is a fun way to help the animals, and makes a creative gift for the animal lover in your life. Barn Buddy sponsorships range in price from $60-500, and each level includes different perks like a plush replica of the animal you've sponsored, adoption certificates, and even quarterly updates on your Buddy.
No matter how you help, Longmeadow Rescue Ranch will make sure it benefits the animals in their care. With so many animals in need, it is rescue organizations like Longmeadow that make sure they get the care and training they need and the loving homes they deserve.