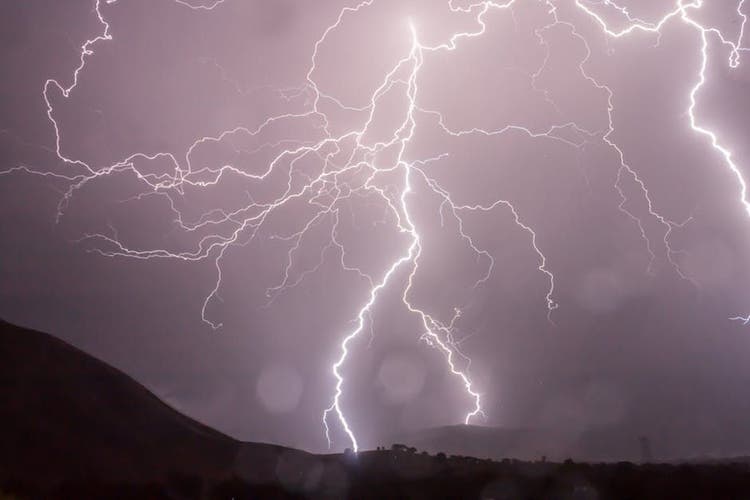 Pet Emergencies: What To Do With Your Pet During A Tornado
Tornados can pop up at a moment's notice, meaning that you had better be prepared before they come because you most likely won't have time once they arrive. While metrologists can predict when a storm will hit and if a tornado is likely, they can't tell you the exact time when a tornado might come down on your home. Storm warnings and watches can be put in place for long spans of time, and disaster could strike anytime in that timeframe.
Don't forget that you'll need to make preparations for all of your pets, including cats, dogs, small mammals, birds, reptiles, and amphibians. Each pet will have their own special needs, so our lists may lack a few items that your specific pet needs. Add and subtract items as you need.
To-Do List Before Storms Hit
Keep a list of all your pets, their names, breed, sex, color, age and any special characteristics. Also list their favorite hiding places.
Be sure your pets always wears collars that fit properly and have current I.D. and rabies tags affixed securely. You might also consider microchipping. Proof of ownership is very important, so also copy adoption or purchase papers, including microchip information.
Keep your pet's' medical records, including rabies, distemper and other inoculations, up to date. Emergency kennels or animal shelters may require them.
Have a lightweight, strong carrier or crate for each pet. Use a crate approved for airline travel, not cardboard. Some pets may resist being confined. Regularly play games with them, using toys and food in and around the kennel, so your pet grow comfortable with their carrier. Keep leashes by the door for dogs. If you evacuate, keep each pet on a leash, unless he is in a crate.
If you go to a public shelter, your pet needs other accommodations. Research your options now. Call local emergency management officials to see if they've planned for pet shelters. Survey boarding kennels or veterinary clinics along evacuation routes, to ask their emergency policies. Call motels to see if they allow people with pets in emergencies. If nothing's available, arrange for relatives or friends in a safe area to hold your pets while your home is off limits.
Many families designate a person in another town as the contact to call if family members are separated during a disaster.
Find a willing neighbor to care for your pets in case you are not at home when a disaster occurs. Make sure the neighbor has a key to your home, is familiar with your pets and knows where your evacuation and first-aid supplies are kept.
Provide a signed letter releasing your neighbor from responsibility and a signed veterinary medical treatment authorization form.
Keep a permanent, waterproof "Pets Live Here" sign near your doorbell, alerting emergency workers to the kind and number of pets inside.
Carry several wallet photos of each pet.
Keep a list of important emergency telephone numbers. Include the phone number of your planned evacuation site, a local contact person, an out of state contact person, your veterinarian, an alternate veterinarian at least 30 miles away, a local boarding facility and an alternate boarding facility at least 30 miles away. Also include lists of hotels nearby that accept pets.
Supply List For Tornado Safety
Medical records and medications in a waterproof container.
A first-aid kit.
Sturdy leashes, harnesses, or muzzles for dogs.
Current printed and digital photos of your pets, in case a rescuer needs to post it on the Internet.
One week's worth of food and drinking water. Don't forget a can opener and bowls.
Information on your pet's habits, medications, feeding times and your veterinarian's name and number.
A waterproof pen to add last-minute directions to tags or labels.
Your pet's favorite blanket or toys, if you have room.
Travel cages or cases.
Sanitary products to pick up after your pets.
Sheltering In Place
If the time comes to shelter in place you'll need to take a few alternative steps then what was outlined above. The most important step to take when it comes to sheltering in place is to be prepared. When the time comes to shelter in place there are very few step that you will actually need to follow. You will need to be able to locate your pets quickly and move them to a secure area with you, preferably a room with no windows in the lower level of your home or in your basement. Using crates for small pets and cats and leashes for dogs will allow you to be able to have greater control over your pet while taking cover.
Your pet is going to be scared so try to talk through the storm with them. It's going to be loud and it's going to be scary, do your best to secure your pets in a safe area while also protecting yourself, it's all anyone can ask for. The alerts that you can sign up for ahead of time that will alert you to severe weather in your area include Wireless Emergency Alerts (WEA), Public Alerts and Warning System and the Emergency Alert System (EAS), and The NOAA Weather Radio (NWR).
Be Prepared With PetPlace
You can't predict when a tornado is going hit, so it pays to be ready ahead of time. We hope that these tips will be of help while you're preparing for your next storm.