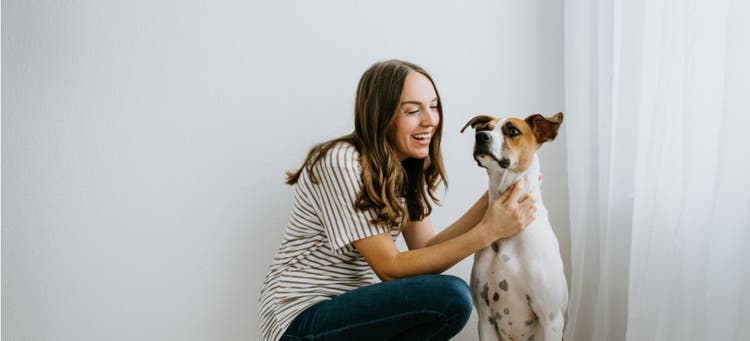 Don't Get Caught Unprepared: Important Safety Tips for Leaving Your Pet with a Sitter
Content Sponsored by Gentreo.
Leaving a pet behind to travel is never easy. Whether you're a first-time pet owner preparing to leave your beloved furry friend home for the first time, or a veteran pet parent running a well-oiled, multi-animal household, leaving your pet for an extended time is stressful. After all, nobody cares for your pet, or knows their idiosyncrasies, quite like you.
While it may not be possible to eliminate all your stress in these scenarios, there are a few easy, proactive steps you can take to minimize the risks associated with going away and leaving your pet behind, some of which could even save their life.
The One-Stop-Doc for Pet Care: The Pet Information Sheet
A pet information sheet covers the common information your pet sitter or temporary guardian needs to use, eliminating all the guesswork of caring for your pet. No more rattling off rapid-fire food measurements and potty directives as you hustle out the door, or wondering if you mixed up your verbal instructions for the daily medication schedule. Compiling this information to leave with a pet sitter can make all the difference while you're away.
Taking the time to list out all of the essential information your caretaker needs to know ensures your pet receives the consistent care they're used to, and minimizes the stress they experience.
Common items to include on a pet information sheet are:
Food directions
Medication instructions
Daily walk/exercise schedules
Veterinary information
24-hour/emergency vet hospital information
Important numbers (e.g., microchip, license)
Emergency contact
If you're leaving your pet with someone new, it can be helpful to reach out to past caretakers and ask if they have any suggestions to add from their past experiences. Make sure to type out the information and organize it by topic or with bullet points so nothing gets lost in translation. If you choose to email the information, make an additional printed copy if possible.
For Your Worst-Case Scenario: The Pet Emergency Card
Nobody wants to think about the possibility of something happening during travel, but with a little bit of foresight, you can make sure your pets aren't left in limbo. A pet emergency card ensures your pet is accounted for should something unexpected occur while you're away.
Slim and wallet-sized, your pet emergency card alerts responders to the animals that may be waiting for you at home. An effective pet emergency card is kept in a visible spot in a wallet or handbag and includes the type, quantity, and name of your pets, as well as your name, address, and the contact information for one or more persons who can access and care for your pets until you arrange for your preferred care solution.
For Their Worst-Case Scenario: The Pet Power of Attorney
It's the nightmare no pet owner ever wants to experience: The phone call from your pet sitter telling you that your pet is acting strange, or worse. In the best-case scenario, you're available to contact your vet to ask for advice or schedule an appointment. But emergencies don't care where you are or what time it is. What happens if you don't have cell service, or you're not available to answer the call?
Despite the evolution in pet care, pets are still legally considered property, and it's standard practice for veterinary clinics to refuse service when an owner isn't present and/or a guaranteed form of payment is not provided. This means that without prior planning, in the event you are unavailable in a pet emergency, your pet sitter is required to provide payment before any emergency medical care is administered.
Did you know: The average emergency vet visit ranges from $800 to $1,500. A more traumatic, life-saving situation involving surgery can quickly climb in excess of $5,000 or even $10,000.
A pet power of attorney (POA) is the document that assures your pet can receive the care they need in your absence. Pet POAs can be temporary or indefinite and allow you to appoint someone(s) to make decisions on your behalf about the nature, extent, and cost of your pet's care. A pet POA can also include a blank check or credit card information to guarantee that no time is lost in caring for your pet.
The only thing scarier than thinking about these situations is experiencing them first-hand, unprepared. Armed with this potentially life-saving information, you are already in a better position to ensure you aren't off-guard when your pet needs you most.
—————-
A Gentreo Pet Plan makes it easy to secure the best life for the pets that enrich our lives. Gentreo Pet Plans include all of the documents mentioned in this article and more. Get started for free today at Gentreo.com/Pet-Place.
Gentreo was recently named one of the best online will making programs by U.S. News & World Reports.
Emily Teachout is a writer for Gentreo who has unfortunately witnessed what can happen when a pet is in need of emergency care and the owner isn't available. She wrote this article so you hopefully never have to. She spends her time urban hiking and doting over her two tirelessly rambunctious Wheaten Terriers, Rowdy and Lilo. Please tell your pets she says "Hi."