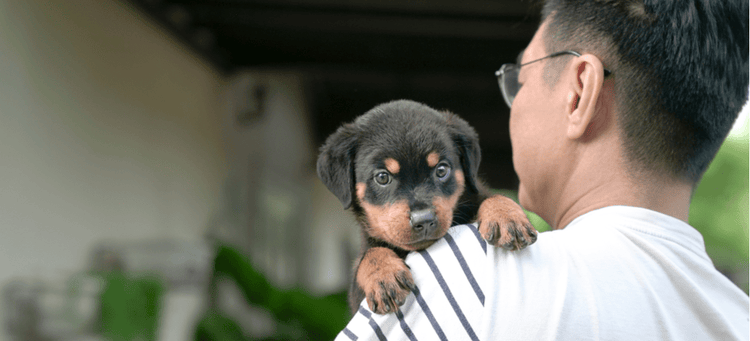 New Study Sheds Light on the Pandemic Pet Boom
Money, an online provider of consumer finance resources, contributed this content.
Look around at your circle of friends and their social media pages. How many formerly pet-less pals have welcomed a new four-legged companion into their homes over the past year? How many are proudly posting pics of their new furry family members on Facebook and Instagram?
Aside from the recent availability of COVID-19 vaccines, there hasn't been a lot of good news coming out of the global pandemic. Yet, it turns out that the crisis that kept us closed off from friends and families caused thousands of people to open their hearts to animal companionship. Details can be found in a new survey conducted by Money.com, created in cooperation with the leading research firm Morning Consult.
How Big Is the Pet Boom?
Big! So big that animal shelters across America found themselves in the entirely unexpected position of running out of pets to adopt. Breeders' waiting lists, which were always jam-packed, have stretched to new lengths. The American Pet Products Association reported that an astonishing 11.38 million U.S. households have added a new pet during the pandemic.
What types of animals were "top sellers" during the shopping splurge? Money.com's survey found that pound puppies and kitties were the big winners. All pet sources—from posh purebred farms to neighbors with surprise litters on their hands—benefitted from the boost, but shelters attracted more newly-minted pet owners than any other group, outpacing breeders by 17%. No matter where pet owners were matched with their pets, they were delighted with the experience. Paul Reynolds, an editor at Money.com and author of a comprehensive report on the study, commented, "With so much demand for new animal companions, we might have expected sources of pets to be straining to provide a good experience to potential pet owners. But an overwhelming 95% of new pet parents were satisfied with the experience of finding a new feline or canine comrade."
Young Americans led the pack in new pet ownership. The Money.com study revealed that Gen Z and Millennial generations and families with kids still living at home were about 50% more likely to have brought a new pet into their lives since March of 2020, when Americans first recognized the severity of the pandemic.
Why the Sudden Rush?
A mental health crisis emerged during the COVID-19 pandemic. Shut out of social gatherings and separated from their loved ones, the incidence of depression and anxiety rose for isolated individuals. A survey by the US Census Bureau found the rate of depression had increased by over 20%, with 42% of Americans now reporting symptoms. Money.com found that, among new pet owners, more than 50% were motivated by loneliness when seeking to acquire a new pet.
The study also revealed an underlying longing for pet parenthood. A full 72% of survey respondents said they'd always wanted a pet. It turns out that the global pandemic gave them the permission—and the unique circumstances—they needed to fulfill their dreams. Approximately two-thirds of new pet owners who participated in Money's inquiry (which sampled over 1,300 people) cited having more time at home and more free time as the motivation behind their decision to get a new pet.
We're Giving Pets the Love They Deserve
It isn't just newly-adopted pets who have benefitted from having pet moms and dads shuttered at home. Money.com found that, overall, bonds with our pets have deepened. Love is on the rise, with 58% of the pet owners studied reporting they love their pets more since the COVID-19 crisis gripped the globe. Pets are getting more snuggles and scratches as well. According to Money's research, 52% of pet owners have grown more affectionate toward their pets too. That's not to say that all pet owners are having the same experience. What with all that pet/parent togetherness, 11% of survey respondents reported feeling more annoyed by their pets. Pets may be growing more demanding since their routines have been upset by the pandemic. How about yours?
Pet Lovers are Living Up to Their Responsibilities
With the economic ills we've also been bearing, you might think that pet owners have cut back on their pet spending. However, that's not the case. Survey respondents remained steady in their purchase of toys and treats, though their choice of pet supply companies, not surprisingly, has shifted to online retailers.
More importantly, pet parents are keeping up with their pets' veterinary care. Three-quarters have remained committed to recommended annual vet visits. Insurance industry analysts expect the steady rise in the number of people protecting their pets with pet insurance policies to continue. Still, pet insurance isn't widely understood. More than half of pet owners surveyed had misconceptions about what insurance covers and doesn't cover, policy deductibles, and other policy features. Are you one of them? Learn more about pet insurance here.
Another statistic coming out of Money.com's survey reflects how much we love our pets: 67% of respondents said they'd spend any amount of money on life-saving medical treatment for their animal companions. No one wants to imagine the circumstances that would necessitate such serious veterinary treatment, but pet insurance can make providing pets with the utmost care affordable. What's more, coverage offers pet owners something priceless: the peace of mind that comes from knowing that they'll never have to choose between love and money.